Suki Waterhouse celebrates the dawn of a new era in her already impressive career this week, with the surprise release of her brand new single, Moves.
Serving as the first major cut to be lifted off of her forthcoming debut album, scheduled to drop via Sub Pop in 2022, the triple threat performer offers fans further insight into her identity as a singer and musician, with the tracks irresistible melody and majestic production fusing together to create a captivating and timeless piece of sophisticated pop.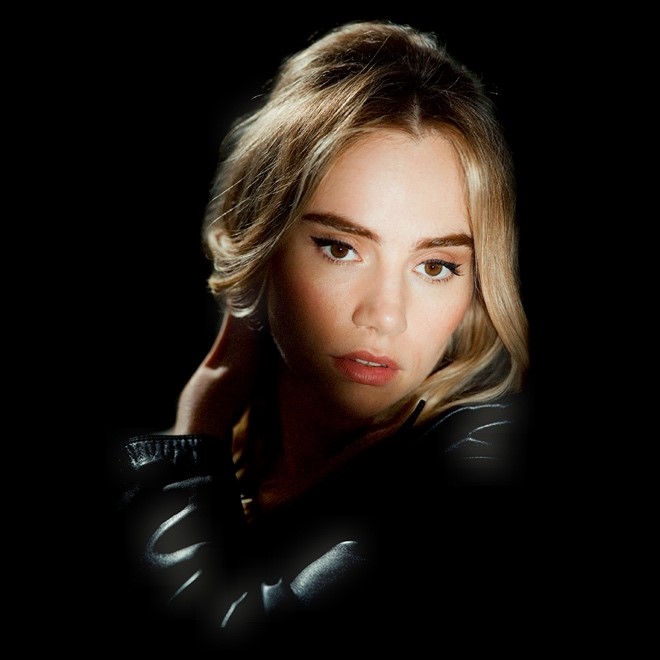 "I can't forget that night, you said I looked like Suzi Quatro…"
As a fledgling recording artist who uses the art of making music to catalog and bring to life some of her most intimate, introspective and formative thoughts, Suki Waterhouse delivers somewhat of a fresh, sonic twist to her already evocative and distinct, melancholy-pop sound on Moves – a beautifully romantic, yet vulnerable torched love song that sees the Broken Hearts Gallery star dream about the seemingly perfect impossibility of one day, being "struck by a person who will change the course of her life forever".
"'Moves' is a song I first started writing one night on the couch, picking up the guitar and seeing what came out." Suki says of the single. "It was a moment where I felt the urge to both sever a bond of connection with somebody and yet at the same time pursue and put my trust back in love."
Executive Produced by Grammy-Nominated Producer and Songwriter Brad Cook (Bon Iver, War On Drugs, Snail Mail), the stirring feeling of the song is exquisitely captured and brought to life by its accompanying music video, directed by LA based photographer and artist, Cameron McCool.
---
Moves (Official Video)
---
Commenting on Waterhouse's new music, Megan Jasper, CEO of Sub Pop says in a press release: "Suki's songs are smart, radiant, and incredibly engaging, much like her personality. We knew the minute we heard them that they were important and needed to be out in the world. Sub Pop is over the moon to be working with her!"
Moves is available to download / stream now.
---
Let us know your thoughts on Suki Waterhouse over on Twitter @CelebMix now!