PRETZELLE has released a brand new single called 'U R Mine'. For anyone not familiar with PRETZELLE, they are a Thai Pop girl group, consisting of four members. The group consists of INC, ICE, AUMAIM, and GRACE. They made their debut in 2020 in the month of May. Since making their debut they have released over ten singles and EP's collectively. The groups aim is to be a group who will help expand the T-POP genre fanbase on an international scale.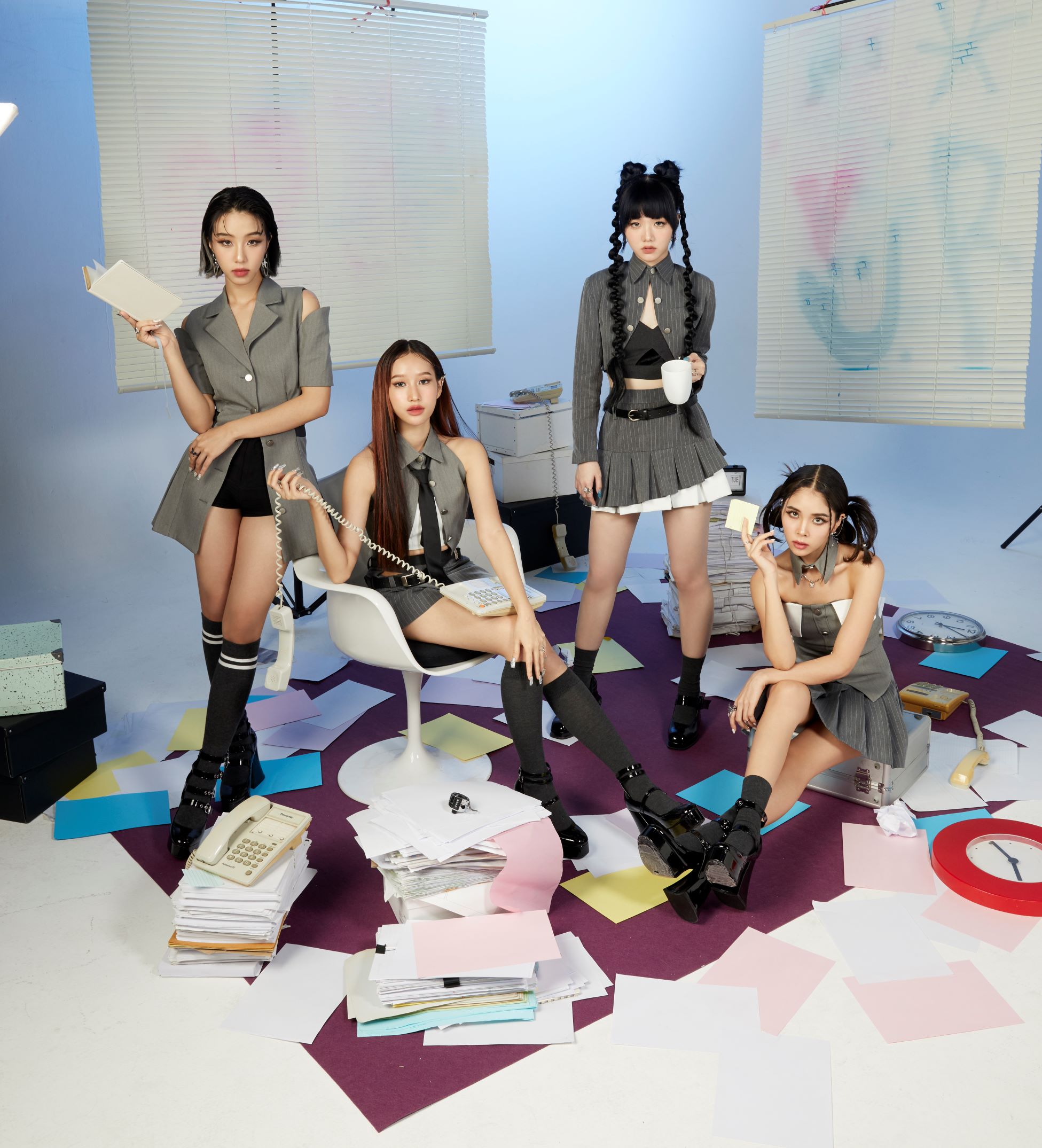 The track shows a more confident and edgy side to the group. The track is a feel good track and definitely shows PRETZELLE embracing their new confident sides. It is a track that GRACE, the youngest member of the group dubbed as "different" and "more playful and confident" compared to what they have done before.
The lyrics of the track were written entirely by PRETZELLE. In which, the groups signature charm shines through in this release. The track is about someone being very loyal to their romantic partner. There is a refusal to accept any competition to win their affection or differing opinions made of them.
Benz Kankanat Angkanagerathi is the producer behind the track having worked with the group previously. The track was mixed by Shin BongWon who has worked on hits like 'Ditto' by NewJeans. The track is also accompanied by a trendy music video. It is an office based theme and the love interest of the girls in the video is a new trainee worker (Portrayed by Chokun from T-POP boy group PROXIE). The dance choreography that is in the music video is flawless, complimenting the track very well.
The track is catchy and leaves you wanting to listen to it on repeat. PRETZELLE is a credit to T-POP and are a group to watch out for on the international music scene. In addition to T-POP as a whole genre.
Let us know what you think on Twitter @CelebMix