Hey swifties, wake up. Taylor Swift's much-awaited tenth studio album, "Midnights," is finally with us, encapsulating all of our late-night musings and wanderings to the wonderland. Since it's the weekend, we will jam "Midnights," prompting some poignant, midnight conversations with our American pop heartthrob and modern-day musical Shakespeare, Taylor Swift.
We hope you're joining us at the binge-listening party here, right?
11-time Grammy winner Swift is in her after-dark phase on the 20-track-long album "Midnights" literally, in the sense that there is no sun at midnight. Fascinated by the idea of 'midnight thoughts of the dark mind and broken heart,' the album spans various themes, including insecurity, love, intimacy, solitude, vengeance, sadness, power, and more. She recounts her transformation into maturity from her early years and the loneliness that seeped in with it.
From the lens of a 32-year-old mature woman's perspective, we travel down memory lane, observe the creaks, and walk into the present to meet the real person behind the spotlight, gleaming glamour and jarring flashes, exposing her most vulnerable self, lying in her bed at midnight, gazing at her ceiling, battling with her hollering thoughts and overflowing emotions stirring her guards down and feeling defenceless.
Taylor Swift is no stranger to feeling the anguish and moodiness of being depressed at midnight and using melancholy to craft some of her ultimate masterpieces. Her distinctive writing style perfectly apprehends the often unnoticed details of mundane life and the inner thoughts of a person's mind. Her memorable hooks and ingenious, lyrical twists of phrase, loaded with symbolism and metaphors, always seem to work.
Although the songs on "Midnights" stem from her own personal experiences, anybody who listens to them quickly takes in a piece of it and carries it with them for the rest of their lives. The album is top-notch, and her poignant poetic lyrics deserve to be added to the Hall of Fame. Her lyrical prowess and technique to play with words and construct her songs succinctly that resonate with everyone are one of the most significant reasons that contribute to her tremendous success and why monumental music fans gravitate to her discography no matter their age.
For everyone who enjoys a drink, falling in love, travelling around the globe, and dressing up and looking incredibly wonderful, as well as those who are currently in the revenge mood, healing their broken self and are strapping up for b*tch-mode, turning on their inner diva, "Midnights" is prime fodder for all your Instagram caption needs with a tonne of realistic, humorous phrases to funny and snappy one-liners to latch onto.
So if you want to quote "Midnights" in the true Swiftie fashion, here are the 131 finest, hand-picked lyrics you can use as your next Instagram caption.
"Anti-Hero"
It's me, hi, I'm the problem, it's me
I have this thing where I get older but just never wiser
She's laughing up at us from hell
Did you hear my covert narcissism/ I disguised as altruism?
Midnights become my afternoons
I'll stare directly at the sun, but never in the mirror
I should not be left to my own devices / They come with prices and vices / I end up in crisis
When my depression works the graveyard shift / All of the people I've ghosted stand there in the room
Sometimes I feel like everybody is a sexy baby and I'm a monster on the hill.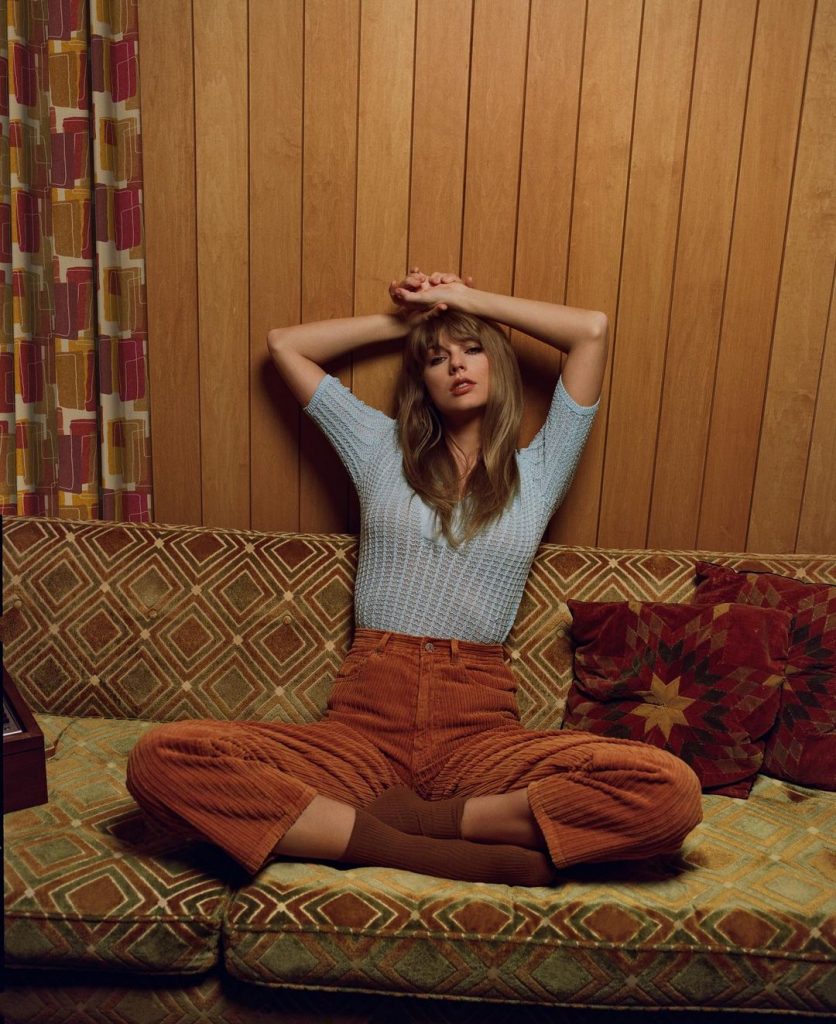 "Sweet Nothing"
I found myself running home to your sweet nothings.
Industry disruptors and soul deconstructors/ And smooth-talking hucksters
And the voices that implore, "you should be doing more"/ To you I can admit, that I'm just too soft for all of it.
I spy with my little tired eye
They said the end is coming/ Everyone's up to something/ I find myself running home to your sweet nothings
All that you ever wanted from me was sweet nothing
"Lavender Haze"
Meet me at midnight
I feel a lavender haze creeping up on me
I just wanna stay in that lavender haze
I just need this love spiral
So real, I'm damned if I do give a damn what people say
All they keep asking me is if I'm gonna be your bride/ The only kind of girl they see is a one-night or a wife.
And you don't really read into my melancholia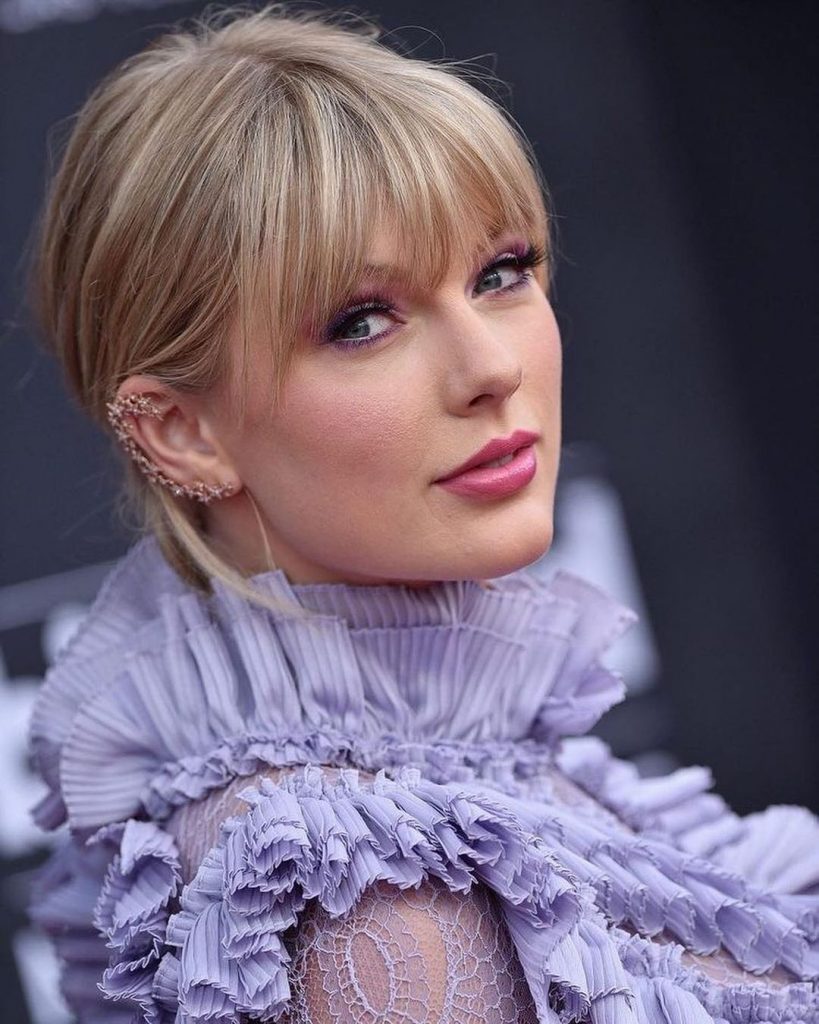 "Vigilante Shit"
They say looks can kill and I might try
And I don't dress for villains or for innocents/ I'm on my vigilante shh again
Lately, I've been dressin' for revenge
You did some bad things, but I'm the worst of them
I don't start it but I can tell you how it ends
Draw the cat eye, sharp enough to kill a man
Ladies know what people want. Someone sweet and kind and fun. The lady simply had enough
Picture me thick as thieves with your ex-wife
"Bejeweled"
Baby love, I think I've been a little too kind. Didn't notice you walking all over my peace of mind.
Best believe I'm still bejeweled
I think it's time to teach some lessons. I made you my world (Huh?), have you heard? (Huh?). I can reclaim the land.
What's a girl gonna do? A diamond's gotta shine.
When I walk in the room, I can still make the whole place shimmer
Sapphire tears on my face/ sadness became my whole sky.
So put me in the basement, when I want the penthouse of your heart
Diamonds in my eyes
Baby boy, I think I've been too good of a girl. Did all the extra credit, then got graded on a curve
I went dancin' all night/ And you can try to change my mind, but you might have to wait in line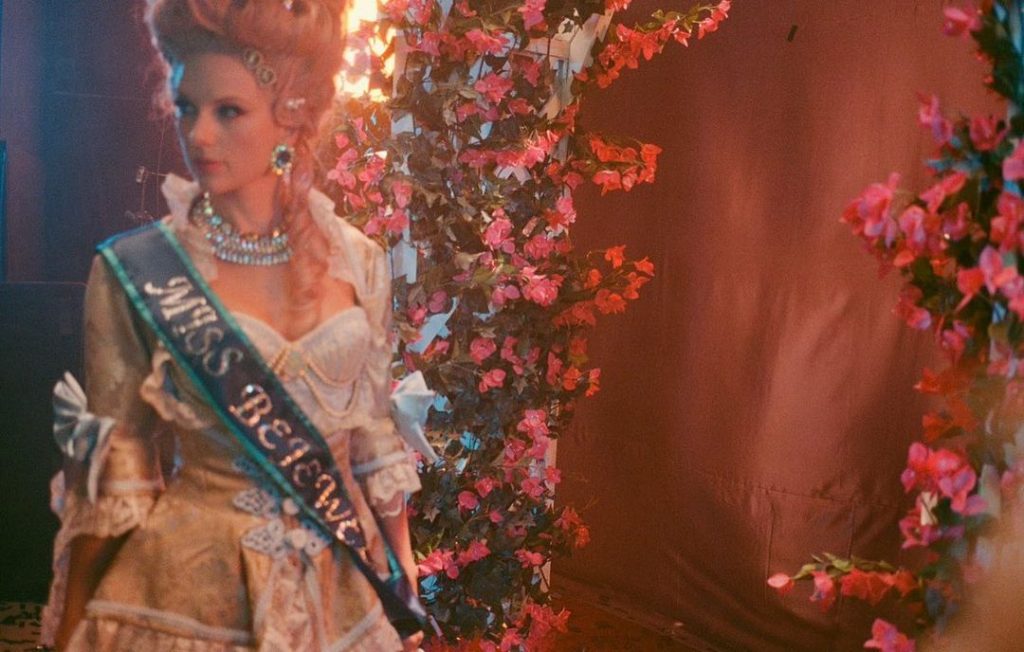 "Maroon"
And I lost you. The one I was dancing with in New York. No shoes.
How the hell did we lose sight of ourselves again?
I wake up with your memory over me, that's a real f*ckin' legacy to leave.
"Your roommate's cheap-ass screw-top rosé, that's how"
'Cause we lost track of time again, laughing with my feet in your lap
The mark you saw on my collarbone, the rust that grew between telephones/ The lips I used to call home, so scarlet, it was maroon
Sobbin' with your head in your hands/Ain't that the way shit always ends?
"Snow on the Beach"
Life is emotionally abusive
Time can't stop me quite like you did
My flight was awful, thanks for asking
It's like snow at the beach / Weird, but f*cking beautiful
My smile is like I won a contest / And to hide that would be so dishonest
But your eyes are flying saucers from another planet. Now I'm all for you like Janet. Can this be a real thing? Can it?
Flying in a dream, stars by the pocketful. You wanting me tonight. Feels impossible but it's comin' down, no sound, it's all around.
I searched 'aurora borealis green'/I've never seen someone lit from within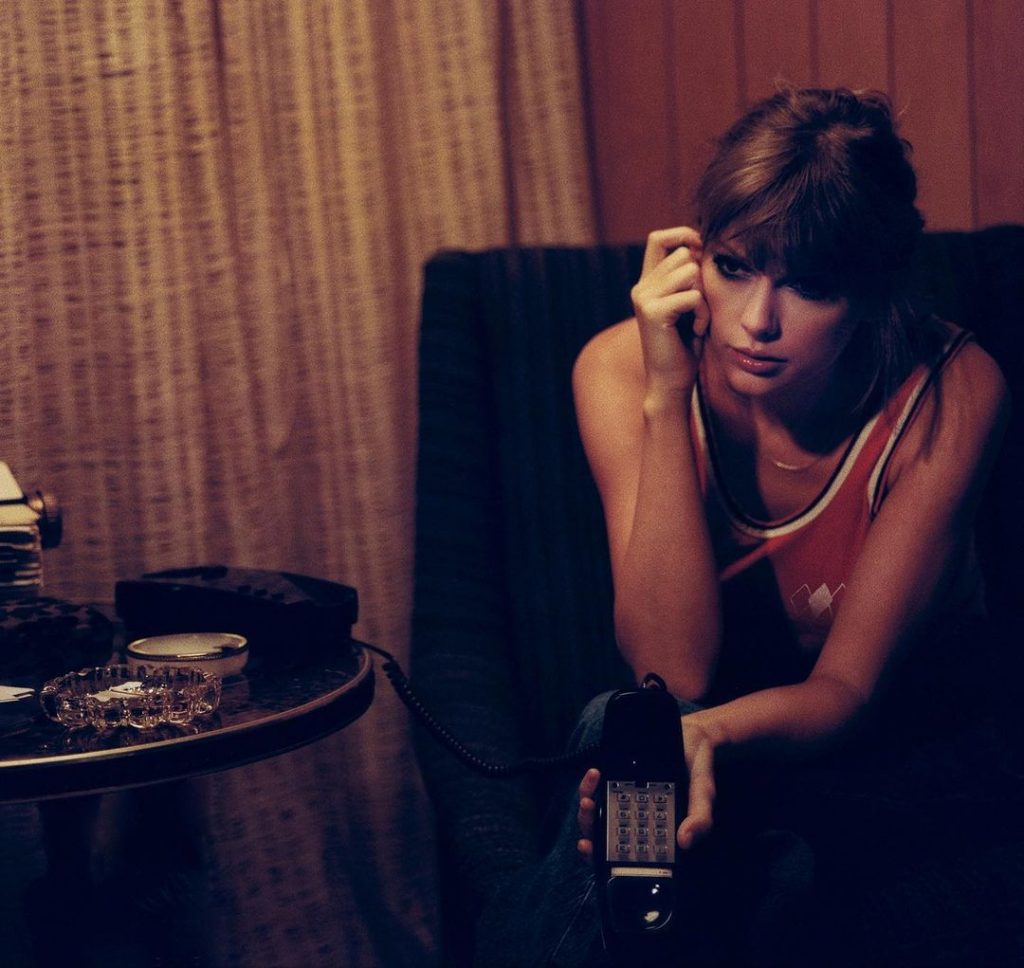 "Question …?"
One thing / After / Another / Fuckin' / Situation" "One drink / After / Another / Fuckin' / Politics.
'Cause I don't remember who I was before you painted all my nights a colour I've searched for since.
Painted all my nights, a colour I've searched for since
Did you ever have someone kiss you in a crowded room?
Does it feel like everything's just like / Second best after that meteor strike?
Did you leave her house in the middle of the night? Did you wish you to put up more of a fight when she said it was too much?
Do you wish you could still touch her? It's just a question…
But one thing after another, lost in situations, circumstances. Miscommunications and I have to say, by the way, I just may like some explanations.
"You're On Your Own, Kid"
Summer went away, still, the yearning stays
I picked the petals. He loves me not. Something different bloomed, writing in my room.
From sprinkler splashes to fireplace ashes.
I gave my blood, sweat and tears for this.
I touch my phone as if it's your face
I wait patiently, he's gonna notice me. It's okay, we're the best of friends, anyway
You're on your own, kid / You always have been
I didn't choose this town / I dream of getting out
I search the party of better bodies / Just to learn that you never cared
I searched the party of better bodies/ Just to learn that my dreams aren't rare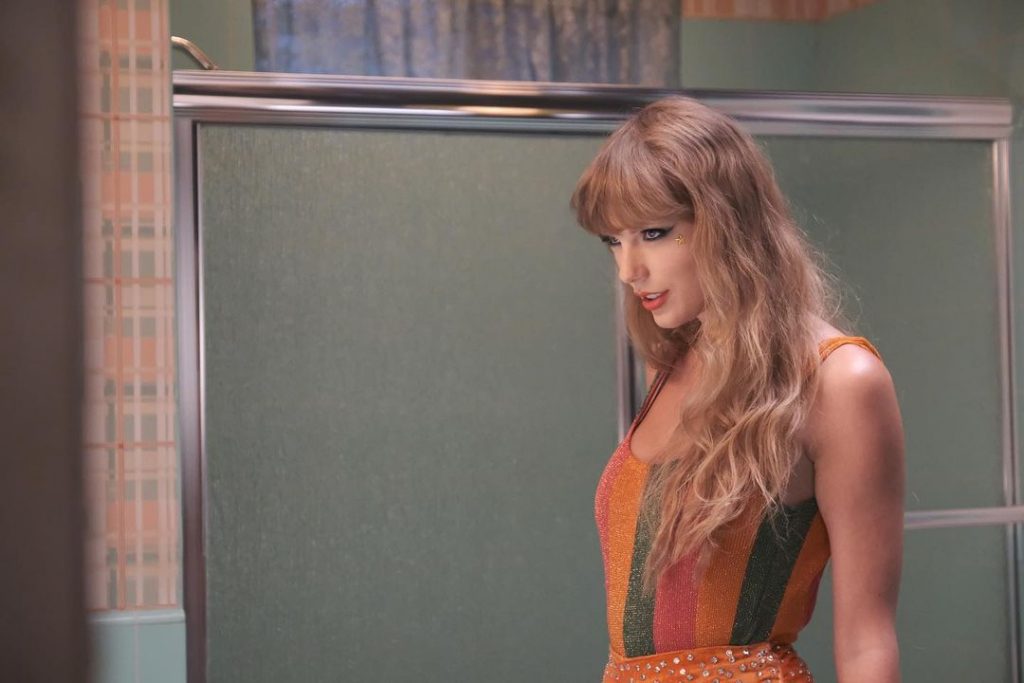 "Midnight Rain"
He was sunshine, I was midnight rain.
My boy was a montage / A slow-motion, love potion
I never think of him / Except on midnights like this
It came like a postcard / Picture perfect shiny family / Holiday peppermint candy
He wanted a bride, I was making my own name, chasing that fame
He stayed the same/ All of me changed like midnight
"Karma"
Karma is a cat purring in my lap 'cause it loves me
Karma is my boyfriend, karma is a god
Karma's a relaxing thought. Aren't you envious that for you it's not?
Flexing like a goddamn acrobat / Me and karma vibe like that
Spider boy, king of thieves, weave your little webs of opacity
'Cause if you dare, you'll see the glare of everyone you burned just to get there
Trick me once, trick me twice. Don't you know that cash ain't the only price?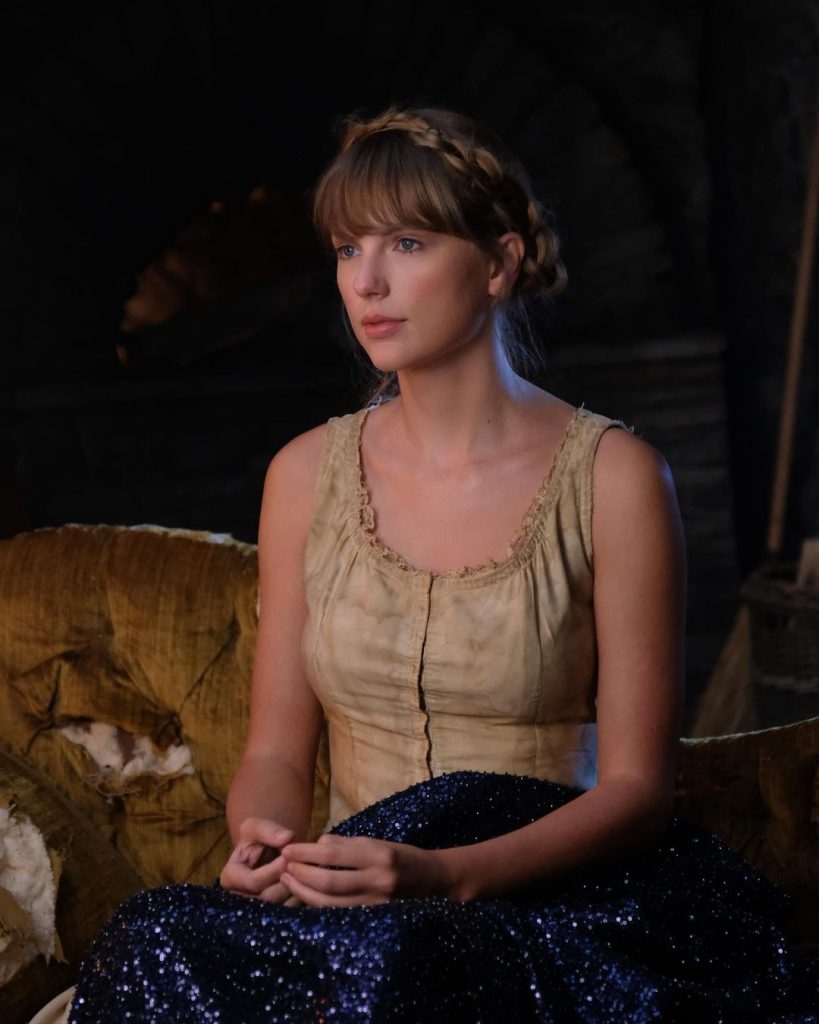 "Labyrinth"
Breathe in, breathe through, breathe deep, breathe out/ I'll be getting over you, my whole life
Lost in the labyrinth of my mind
Break up, break free, break through, break down
You know how much I hate that everybody just expects me to bounce back
Uh-oh, I'm falling in love / Oh no, I'm falling in love again / Oh, I'm falling in love
"Mastermind"
I'm only cryptic and Machiavellian 'cause I care
You and I ended up in the same room at the same time
The touch of a hand lit the fuse / Of a chain reaction of countermoves / To assess the equation of you / Checkmate, I couldn't lose
What if I told you I'm a mastermind? / And now you're min? / It was all by design / 'Cause I'm a mastermind.
"The Great War"
We can plant a memory garden
It turned into something bigger
I vowed I would always be yours
I drew curtains closed, drank my poison all alone
"Bigger Than The Whole Sky"
Salt streams out my eyes and into my ears
Every single thing I touch becomes sick with sadness
You were bigger than the whole sky / You were more than just a short time
Goodbye, goodbye, goodbye
I'm never gonna meet / What could've been, would've been / What should've been you
'Cause it's all over, it's not meant to be/ So I'll say words I don't believe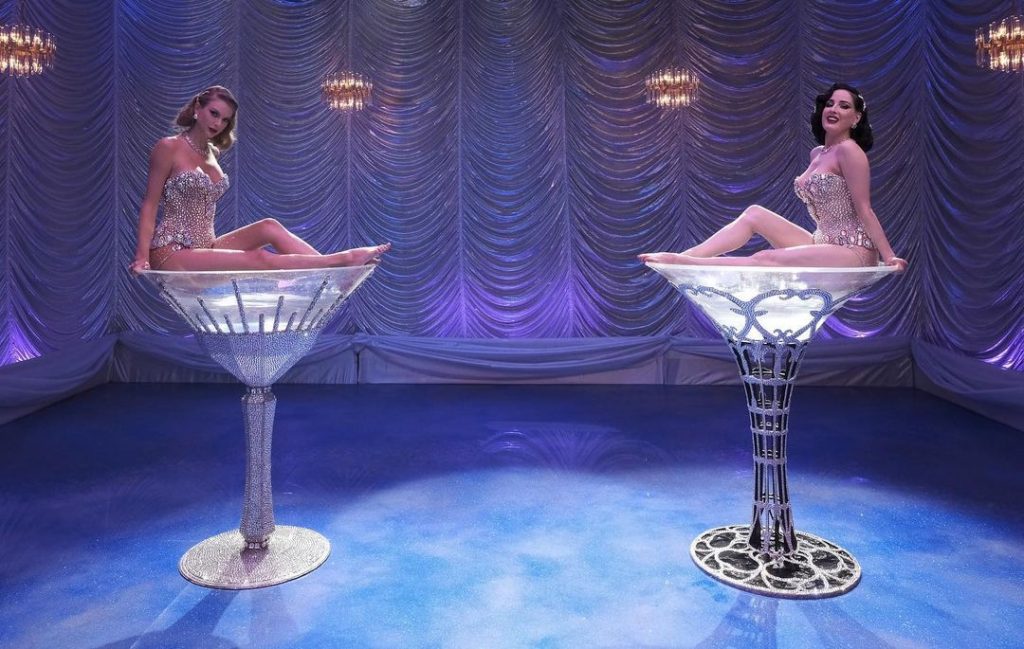 "Paris"
Did you see the photos?
I'm so in love that I might stop breathing
Cheap wine, make believe it's champagne
Sip quiet by my side in the shade. And not the kind that's thrown. I mean, the kind under where a tree has grown.
'Cause we were somewhere else/ Stumbled down pretend alleyways
Romance is not dead if you keep it just yours
"Dear Reader"
Dear reader, if it feels like a trap, you're already in one.
No one sees when you lose when you're playing solitaire.
My fourth drink in my hand
Pick somewhere and just run
Never take advice from someone who's falling apart
If you don't recognize yourself / That means you did it right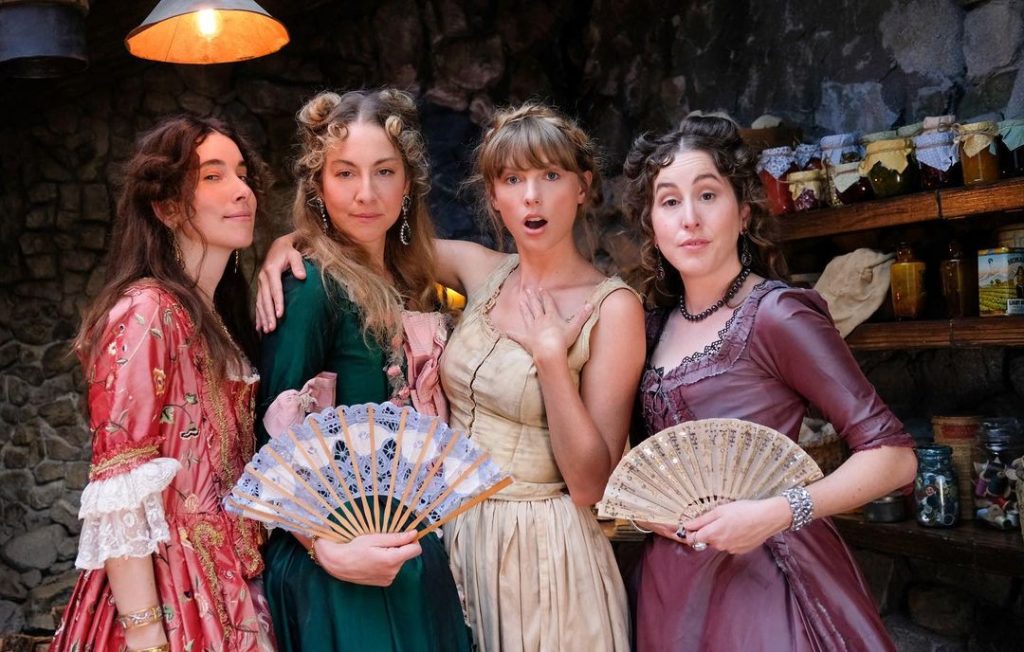 "Would've, Could've, Should've"
I miss who I used to be
If I was some paint, did it splatter on a promising grown man?
Stained glass windows in my mind
If you never saved me from boredom I could've gone on as I was
Memories feel like weapons
"High Infidelity"
Rain soaking, blind hoping
Put it on your records and regret me
You know there are many different ways that you can kill the one you love / The slowest way is never loving them enough
Lock broken, slur spoken. Wound open, game token
I didn't know you were keeping count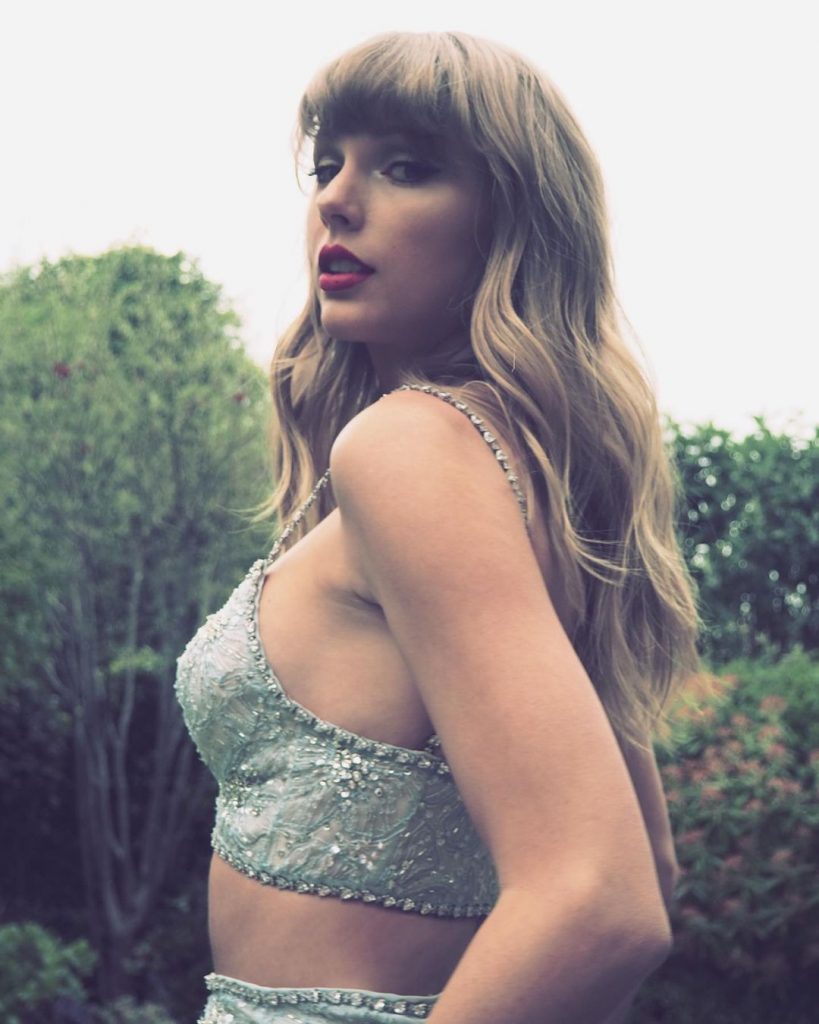 "Glitch"
That's romance, let's dance
I was supposed to sweat you out
We were supposed to be just friends
I'm not even sorry, nights are so starry / Blood moonlit / It must be counterfeit / I think there's been a glitch
Please share your thoughts with us on Twitter at @CelebMix!