British indie stalwarts The Wombats make their long awaited return to the charts this week with the unveiling of their brand new single, Method To The Madness – a slow burning, super introspective pop/rock bop that serves as the groups first musical release since 2018's Beautiful People Will Ruin Your Life.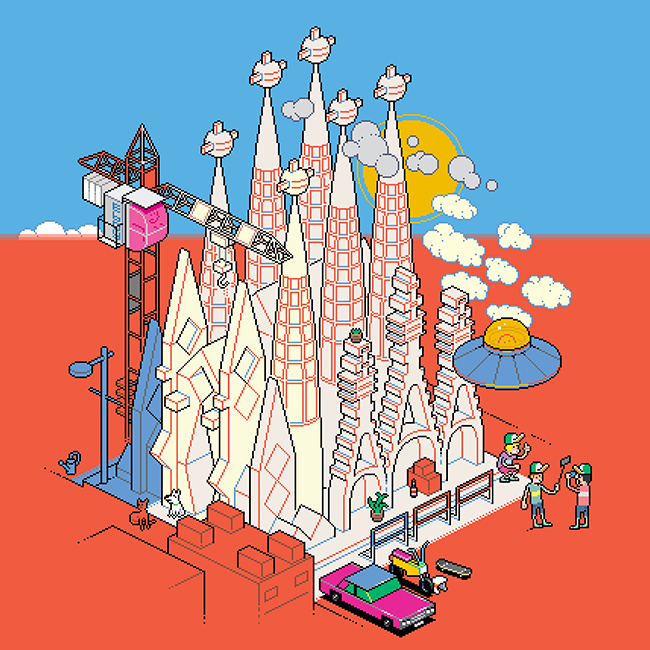 Produced by the band themselves, along with longtime collaborator Mark Crew (Louis Tomlinson, Bastille, James Arthur), lyrically, the mesmerising track manages to tap into a universal feeling experienced by so many people this past year, whilst its steady, brooding R&B inspired beat and melancholy piano chords fuse together beautifully, to produce an emotive and authentic piece of music thats guaranteed to linger on in the mind for days.
"'Method To The Madness' is about trying to find patterns within chaos and ultimately giving up, and letting go." Wombats frontman Matthew "Murph" Murphy says of the track. "Some of the lyrics are lifted from my own honeymoon experience – walking around European cities, being amongst tourists whilst simultaneously being one myself, and generally blagging it with last minute hotel bookings. Feeling excitement but still being fully aware that nothing much has changed."
Listen to Method To The Madness below:
For the tracks accompanying music video, directed by Aaron Brown (Arctic Monkeys, King Krule), we see a young lady enchanted by life in a new city, exploring every inch of the area in the hopes of finding her own place in the world.
Commenting on the clip Brown says: "Murph told me where the material of the song came from and I really related to his honesty. The story is about how the muse finds you on its watch, not on ours. It is up to you to step into that inspiration without fear. The world of the muse doesn't make sense, but its beauty is irresistible. It is also scary though. You have to walk down dark hallways and challenge your fears, but when you do you develop a relationship with the muse. You see where it hides out and in turn, what inspires it! By the end of the video, we see our hero bring the muse to life in an intentional way. She has found how to connect with it consciously, and not always be at the mercy of its bidding. Through this healthy relationship, our her has begun the path of an artist."
Watch the official music video for Method To The Madness below:
Method To The Madness is available to download / stream now.
---
Let us know your thoughts on The Wombats over on Twitter @CelebMix now!