Today you will meet the most beautiful person inside out, Theadina Von Seyfried who has amazed the world and set fire in the industry with her phenomenal acting and modeling skills. She is not just a brilliant actress and a model but she is a kind-hearted soul as well. Theadina is the epitome of talent, mastering her skills in both acting and modeling and making a spot in the industry with her remarkable performance. The art has always been therapeutic for her, she sees her life as an art to; making it as beautiful as she can. Her acting is so exceptional that her screen presence captivates the audience at the moment.
The multi-talented artist hails from Los Angeles, California. Art has always been a major part of her life and since her childhood, her parents instilled the love and importance of art in her, that came out in amazing ways in the future. They helped her explore different forms of cultural arts through museums and theatres in LA. Growing up, watching all kinds of films, movies and dramas, she became passionate about modeling and acting, hence she chose it as her profession. However, she further kept on improving her skills, attending ballet classes at the Debbie Reynolds Dance Studio in North Hollywood, California, and through various disciplines and schools.
Finally, she reached the point of perfection where Theadina was fortunate enough to get major and minor roles in national and international commercials, movies, films, magazines, and Tv pilots. This is not yet truly ended, she has accomplished milestones throughout her journey including being an alumni of Beverly Hills Playhouse which made her a more skillful and strong actress.
As said earlier, she is an amazing human too. Theadina's father passed away in 2020. Although it made her sad, it impacted her personality in a good way. After losing someone so close to her, she realized the importance of relationships, helping and supporting others in every way possible. The rising star, Theadina Von Seyfried used the power of her fame and influence to help the masses by solving their issues and making their lives better. She followed the footsteps of her father, she pursued what he left- philanthropy and humanitarian work. "I want to give back to the world". Her words showcase the gem of a person she is.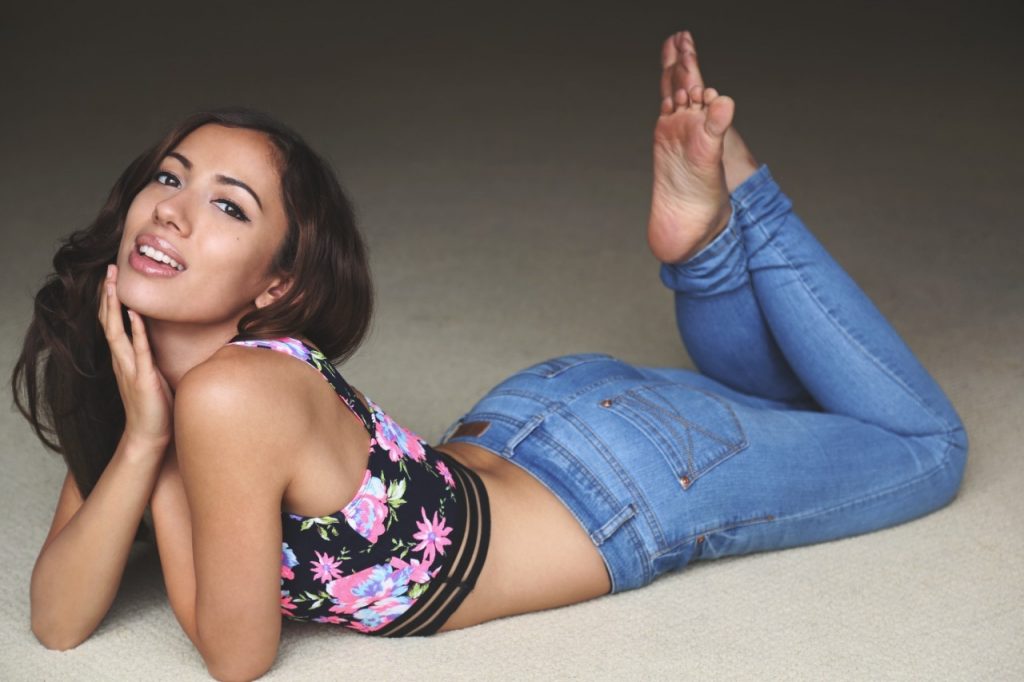 Even though the main focus of her life was diverted to become the backbone of the needy and poor, she continued working as an actress and a model since she sees it as a service to people. Theadina aims to encourage underprivileged people. For this, she is all set to launch a new skincare line in 2022 to serve women who cannot afford expensive skincare products. The skincare line will produce products of high quality and cheap rates.
There is a bit more to her passions and talents. Along with being an artist and a philanthropist, she also took her chance at photojournalism and undoubtedly excelled in it as well. She has made an incredible collection of beautiful pictures of the light, life, and soul of downtown Los Angeles.
The queen of acting and of course the queen of everyone's heart has always and will continue to inspire the audience with her work and acting.
Theadina takes both of her interests smoothly and plans to do the same in the future as well. She wants to run an NGO or orphanage, in addition to expanding her acting portfolio. She is a source of inspiration for her fans and everyone who gets to know about her journey. For more updates, you should follow her on her social Instagram @theadinavonseyfried.