Tia Kofi continues to break down barriers, and open doors for a new wave of pop divas with the release of her brand new single 'Heart Beating' – an emotionally arresting, 80's pop inspired duet with K-Pop's first openly gay artist MRSHLL.
Produced and co-written by MRSHLL, Simon Jones and Judy Kim, the euphoric track sees the two singers deliver stellar vocal performances, their unique tones blending in unison against a backdrop of cascading synths and pulsating rhythms as lyrically they ponder the "divisive initial stages of falling in love".
Arriving hot on the heels of last months 'Get Better', the single serves as the second track to be lifted off of Tia's upcoming sophomore EP scheduled for release later this year.
Listening to 'Heart Beating' below:
Released back in September 2021, Tia Kofi's debut EP 'Part 1: The Damage' was an undeniable hit – landing at #1 on the iTunes pop chart, and #3 on the iTunes main chart. 
Featuring the singles 'Outside In', 'Look What You've Done' and 'Loving Me Like That' as well as a clever remake of Celebrity Big Brother star Chantelle Houghton's iconic "fake" hit 'I Want It All', to date the extended play has amassed over 1.3 million streams on Spotify. 
Speaking with Attitude around the time of EP's release, Tia said: "It's a dream come true to be able to release my own music and the reaction to the songs so far has been amazing. I've had people coming up to me telling me how much they love my songs, which was a little overwhelming, but I'm in a very happy place with my music and can't wait to share more with everyone in the future."
---
Introducing… MRSHLL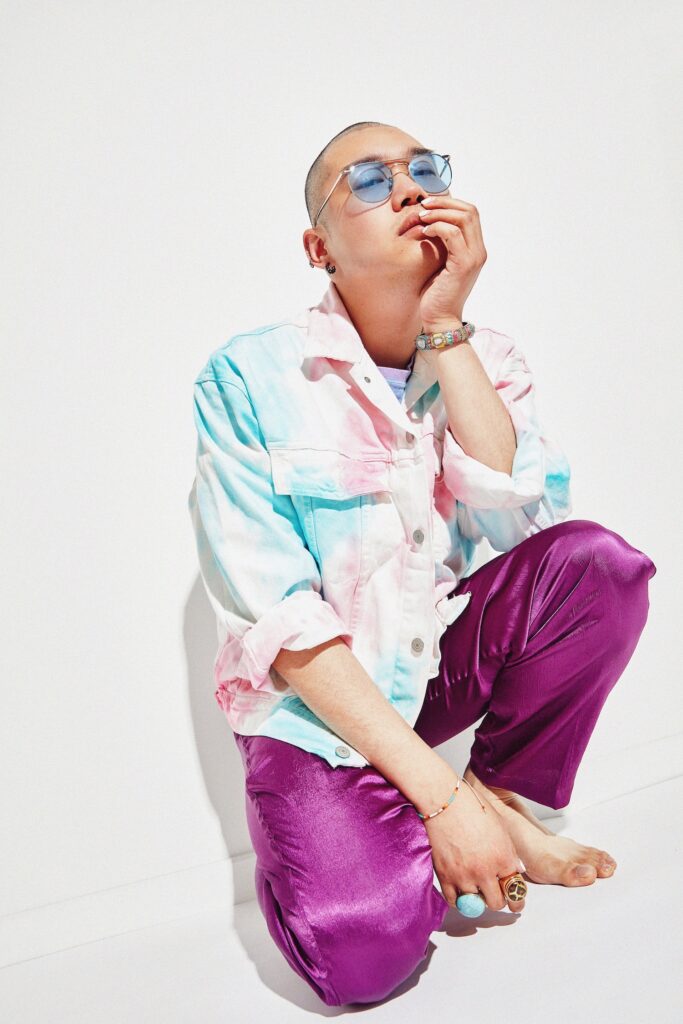 Since making his debut on the Korean TV show Show Me The Money back in 2017, Seoul-based and Southern California-raised, MRSHLL (aka Marshall Bang) has been making waves as the first openly gay artist in K-Pop.
As well as featuring in campaigns for Instagram, Instax and Converse, the super talented recording artist has also penned songs for other artists including co-writing K-Pop boy band VeriVery's latest title record 'Undercover'.
As a contemporary pop performer in his own right, MRSHLL's unique brand of music spans a wide variety of genres, including R&B, deep house, pop and disco, whilst his electric live shows in the underground club scene have won him a reputation for being one of K-pops most charismatic live performers.
'Heart Beating' is available to download / stream now.
---
Let us know your thoughts on Tia Kofi, MRSHLL & their duet 'Heart Beating' over on Twitter @CelebMix now!