Tia Kofi showcases a new side to her limitless artistry today (March 25th) with the release of her brand new single 'Get Better' – a deeply personal, introspective electro pop ballad that sees the star reflect upon the painful demise of a relationship, from a place of hope and self-efficacy.
Written by Ian Masterson (Kylie Minogue, Sophie Ellis-Bextor) along with Rod Thomas aka Bright Light Bright Light, and released by Intention Records / Ten Management, the track serves as the lead single to be lifted off of Kofi's as-yet-untitled new EP scheduled for release later this year.
---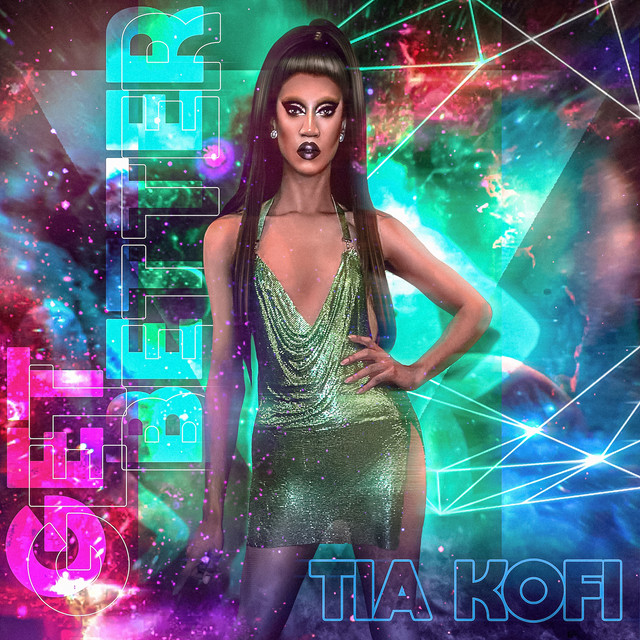 ---
Of the uplifting message and inspiration behind the song, the 'Outside In' singer explains in a press release: "'Get Better' is about recovering from a bad place of mental health and healing a broken heart. It's about trying to believe in yourself again after your confidence has been knocked and someone has damaged you and caused you pain. There is the hope that you can put yourself back together and even find someone new who can help you feel whole again. It's about someone trying to move on from the damage and find the antidote to that pain. That's why the song is so important to me, because it reflects my real life."
For the tracks accompanying music video, show on location at Bison Studios in London and directed by Lee Cheney, we see Tia along with dancers Billy Sawyer and Jorge Antonio, perform intricate choreography set against a dark, sparse backdrop that acts as a metaphor to reflect the journey one takes when rebuilding their spirit and starting again from nothing.
Watch the official music video for 'Get Better' below:
'Get Better' is available to download / stream now.
---
Let us know your thoughts on Tia Kofi over on Twitter @CelebMix now!