Following the recent announcement of his forthcoming studio album Surrounded By Time, legendary recording artist Sir Tom Jones today (January 27th) debuts the second single to be lifted off of the record, No Hole In My Head – a stirring, country/rock and gospel infused track that lyrically takes aim at the music industry and its often unforgiving, and relentless demands.
"This song is powerful at any age." Tom says of the empowering single. "It's about having confidence in who you are.  Particularly during this time of a pervasive, boundless media that can wield so much influence, it's more important than ever to know and be strong in your own self."
Tom Jones – No Hole In My Head (Official Music Video)
Surrounded By Time…
Serving as the long-awaited follow up to 2015's Long Lost Suitcase (the third in his trilogy of albums along with Praise & Blame and Spirit In The Room), Surrounded By Time looks set to be yet another international smash hit for Tom Jones – who in 2021, celebrates an incredible 58 years in showbusiness!
Set for release on April 23rd via EMI Records, the diverse sounding 12-track LP, co-produced by Ethan Johns and Mark Woodward, sees the It's Not Unusual singer mark out "new territory with a sonic landscape of outstanding musicianship and a vocal delivery" as he re-records and re-imagines classic tracks by the likes of Bob Dylan, Cat Stevens and Michael Kiwanuka.
Tom Jones – Talking Reality Television Blues (Official Video)
Writing to fans on his official Facebook page, Tom says of the album: "Last year, during lockdown and after five years of enormous personal changes, I finally found the need to express myself again through my music. So I got into the studio with some great friends and musicians and created a new album!"
"Each song tells a story that comes from me and reflects my own experience at some time or another. It's been a helluva ride, and I am really, really proud of this record – it's a great listen, and I hope you take a moment to give it some Time."
Surrounded By Time track-listing:
I Won't Crumble With You If You Fall (Bernice Johnson Reagon)
The Windmills Of Your Mind (Michel Legrand/Alan & Marilyn Bergman)
Popstar (Cat Stevens/Yusuf Islam)
No Hole In My Head (Malvina Reynolds)
Talking Reality Television Blues (Todd Snider)
I Won't Lie (Michael Kiwanuka & Paul Butler)
This is the Sea (Michael Scott)
One More Cup Of Coffee (Bob Dylan)
Samson And Delilah (Tom Jones, Ethan Johns, Mark Woodward)
Mother Earth (Tony Jo White)
I'm Growing Old (Bobby Cole)
Lazarus Man (Terry Callier)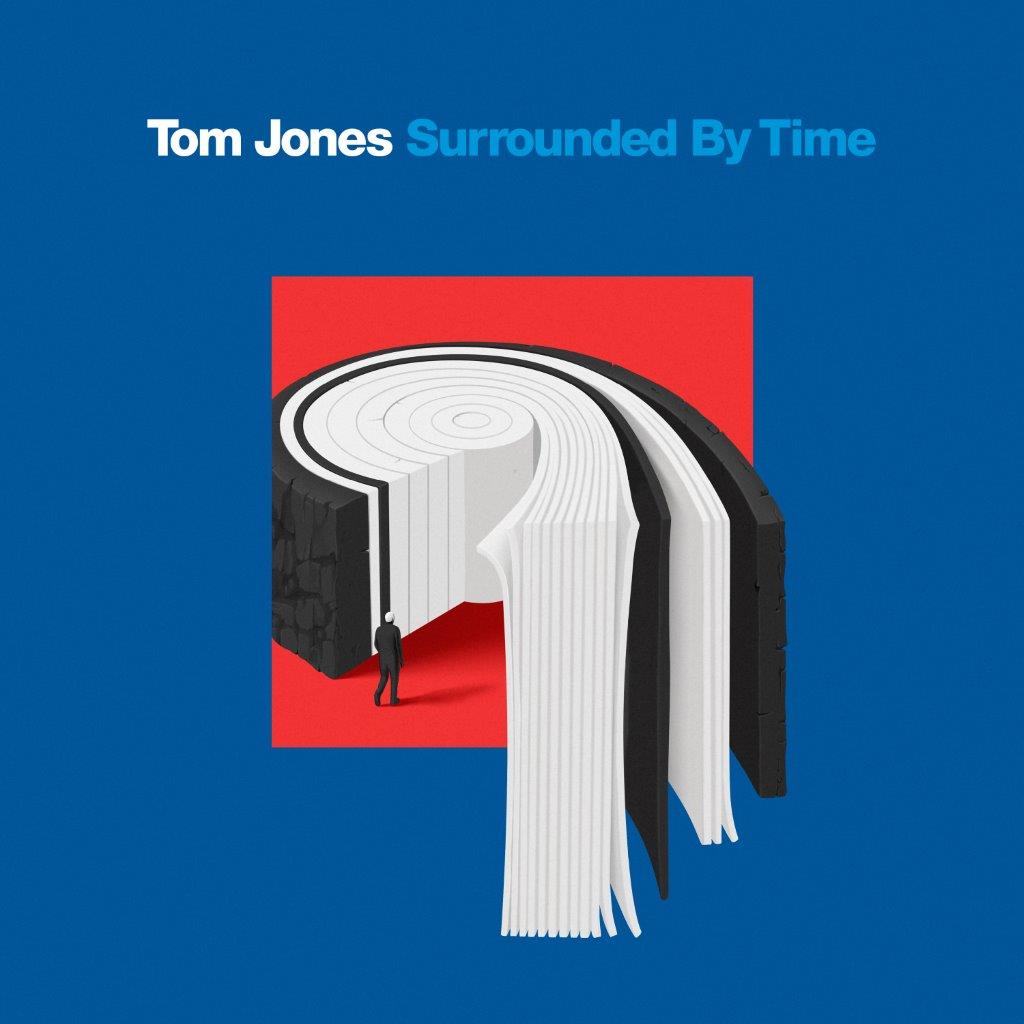 Surrounded By Time is available for pre-order now.
---
Let us know your thoughts on Sir Tom Jones' brand new single 'No Hole In My Head' over on Twitter @CelebMix now!