Teenage sensation Tryzdin has released his first single titled "A New Way" via Grá Mór Phonic Records today (August 21), marking his first release as a solo artist.
Written by long-term collaborator Marc Darcange and Californian songwriter Britt Warner, "A New Way" features prestigious musicians of the time such as guitarist Brent Paschke who has worked with the likes of major artists Pharrell Williams and N.E.R.D., and drummer Dylan Wissing who has also played for Alicia Keys.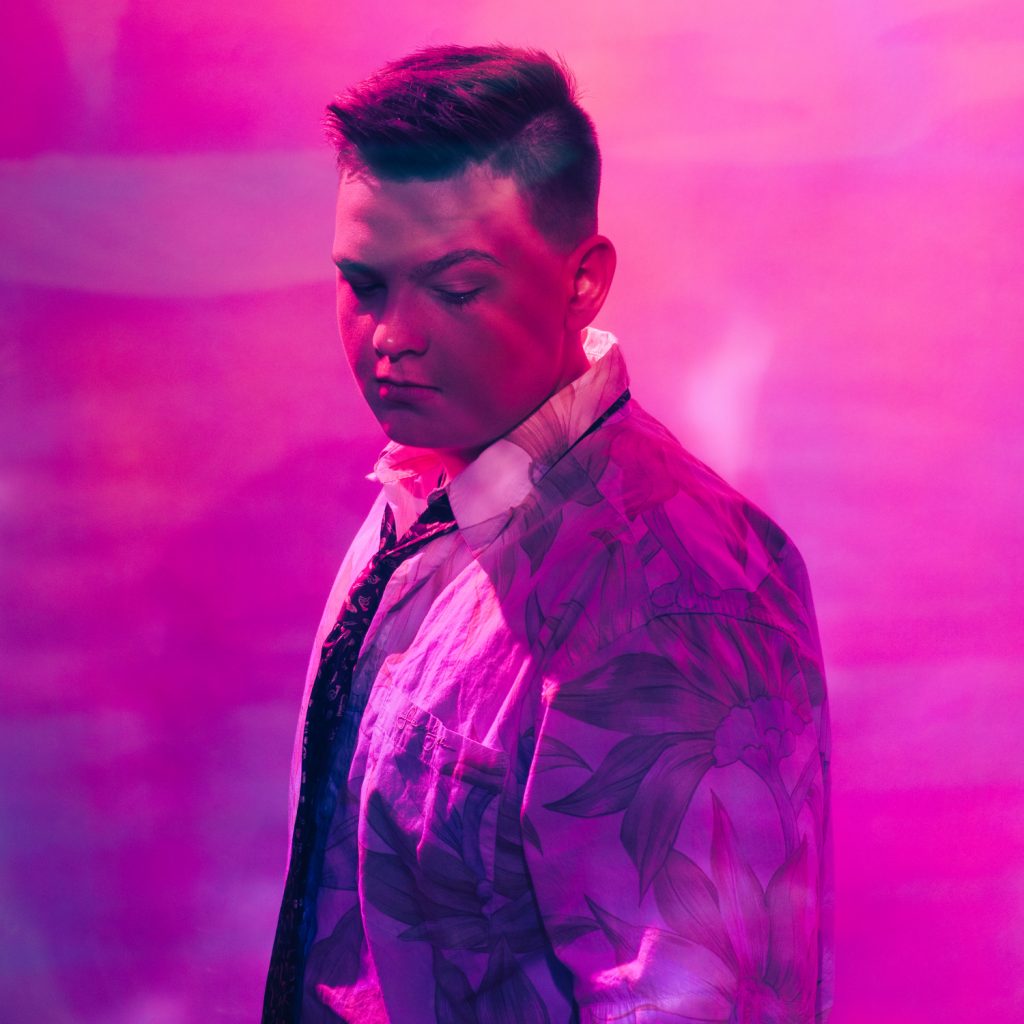 Opening with a smooth acapella style, Tryzdin has perfected the slow vocal build in his new single. Brimming with impressive lyrics, emotions, and deep melodious vocals with a punch of uplifting riff, 'A New Way' is all about overcoming your fears, self-loathing, and feeling of empowerment.
The song feels personal as it speaks about the 15-year-old singer's own journey into overcoming hate and further illustrates the fight against bullying, a cause that Tryzdin has frequently been vocal out about over the span of time. Including the deceptively uplifting atmosphere of the brass band on the background, the song nudges its listeners towards positivity and rising up in the face of adversity.
While elaborating on his thoughts about the new release, Tryzdin gets vulnerable talking about why 'A New Way' feels personally important to him. He shares,
"The song to me is about empowerment. It speaks about finding a new way to life and following your dreams. It speaks about facing your haters and showing them that you are stronger than they think. We are really hoping to connect with people who are experiencing or have been bullied. The song really connects with me on a personal level because I was physically and mentally bullied: I was shoved into lockers, brick walls, have had food thrown at me in the lunchroom, I was told multiple times to kill myself and told that I was not worth anything and that nobody ever wanted me.

'A New Way talks about everything I am about and really everything I've wanted to say to those who have bullied me in the past: I am worthy and I am who I am meant to be."
Hailing from Columbus, Ohio, Tryzdin went from receiving belting recognition for top-notching 3.7 million views on Youtube after covering Adele's 'Hello' and becoming the lead singer for UK band Saint Mars to now releasing his first solo single. He finds his inspiration in a variety of artists across the industry including Twenty One Pilots, Jon Bellion, Conan Gray, and Alec Benjamin, however, his sound draws closer comparisons to the likes of Rag'n'Bone Man, Imagine Dragons and The Beatles.
Previously as the lead singer of the band Saint Mars, Tryzdin won the SongBro Award for Best Singing as well the public award at the Arnold Schwarzenegger classics singing competition in 2019. During his time as part of Saint Mars, Tryzdin worked with top-line collaborators around the globe including Massive Attack guitarist Angelo Bruschini, Simple Minds/Siouxsie Drummer Robert Brian, and Bristolian rapper and Ed Sheeran's cousin Jethro "Alonestar" Sheeran. Even though his career is only at the beginning but with his expressive soulful voice, Tryzdin has proven his ability to become a singing wunderkind.
Stream and buy here: https://distrokid.com/hyperfollow/tryzdin/a-new-way
Connect with Tryzdin on Facebook – Twitter – Instagram
Don't forget to share your thoughts with us on Tryzdin and his single "A New Way" on Twitter.