Following on from a massive breakout 2019 – rising British country music sensation Twinnie kicked off the New Year in style with the release of her brand new single, debut album confirmation, and a UK headline tour announcement.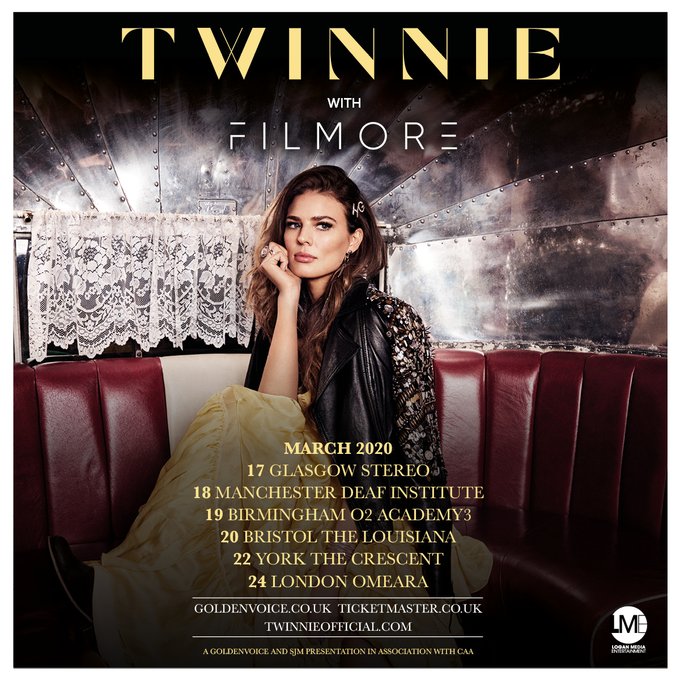 The new single titled 'Type Of Girl' is a sass filled female empowerment anthem and showcases the incredible vocal talent of the York artist along with shining a light on the pop stylistics she effortlessly weaves through her musical output.
The track is the latest to be lifted off her much anticipated debut album 'Hollywood Gypsy' which is slated for an April 17th release and is available to pre-order from twinnieofficial.com right now.
With the release of 'Type Of Girl' last Friday, Twinnie has today (January 23rd) celebrated by sharing the official music video.
The clip is a fun take on the songs message and sees the singer/songwriter channelling a number of powerful women including the likes of Shania Twain, and Maralyn Monroe. It's an epic piece of directorship from Chris Turner.
Speaking about the clip via social media, Twinnie said: "I really hope you enjoy it! This idea has been in my head for two years & It was a dream come true when we were filming to see it come to life. Huge shout out to my whole team who worked so hard, it was a busy day for everyone but they all killed it."
You can watch the brilliant video here:
Tickets for Twinnie's very first headlining tour across the UK this March are also on sale from her official website.
Are you a fan of the 'Type Of Girl' music video from Twinnie? Let us know your thoughts across social media!