Singer /Songwriters Upsahl and Sophia Messa attended the in-store Grammy Kick-off party at Alice+Olivia, in LA. The event was in aid of the Jed Foundation and was hosted by Alice + Olivia CEO Stacey Bendet and Songwriter Jenna Andrews.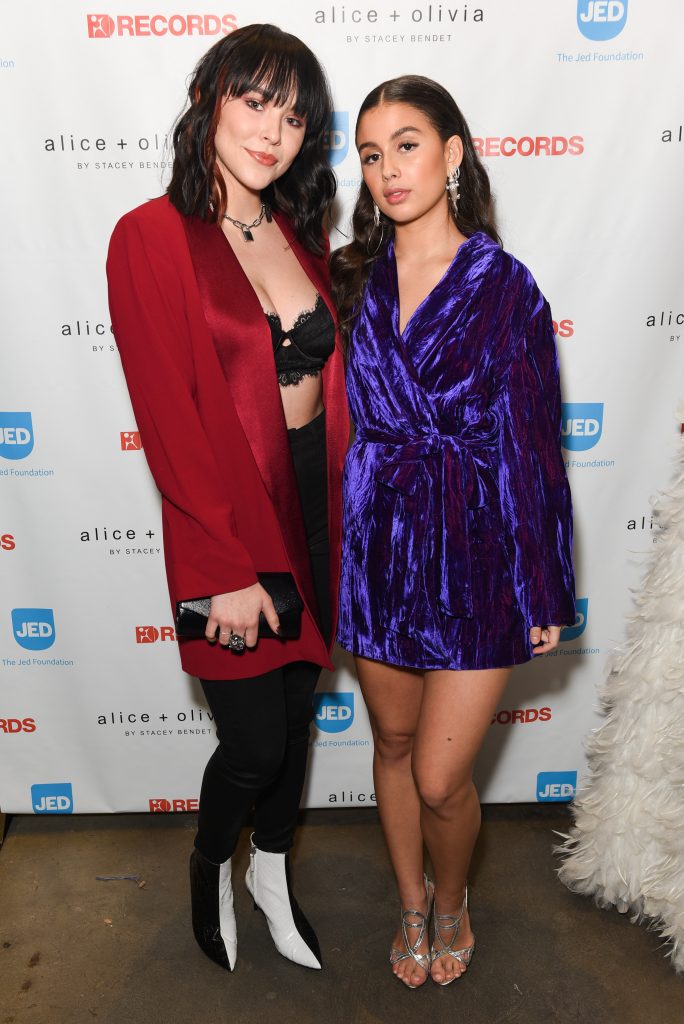 The Jed Foundation is an American based non-profit organisation that protects emotional health and prevents suicide in teens and young adults.  partnering with high schools and colleges to strengthen their mental health, substance misuse, and suicide prevention programs and systems. They equip teens and young adults with the skills and knowledge to help themselves and each other, encouraging community awareness, understanding and action for young adult mental health.
Jenna explained on her Instagram that she suffers from anxiety and is aware many creatives suffer from mental health in some way, so she felt this was a great way to give back during Grammy week.
Guests at the event enjoyed champagne and were able to shop the alice + olivia pre-spring collection with 10% of sales to benefit The Jed Foundation. There were also special performances from Sophia, Lennon Stella and a DJ set by KITO.
You can find out more about the fantastic work that The Jed Foundation does here.