Okay. We need a moment. It's been ten years since Taylor Swift released her debut album, titled 'Taylor Swift.' Yes, really. That's a whole decade. We're struggling to breathe too, don't worry.
Can you believe the sassy songstress who has penned some of the most famous tracks of the past few years, such as 'Shake It Off' and 'Blank Space' has been making music for almost a third of her life and we've had the pleasure off listening to it for such a long time?
'Taylor Swift' was released on 24th October 2006, which literally seems like yesterday, right? The country album, which little old curly haired Taylor probably hoped would give her her big break, has now sold over 7 million copies worldwide, although we doubt she ever could have anticipated the success that was to come.
Taylor's label, Big Machine Records, was still in its early days at the release of the lead single from Taylor's first self-titled album, which was called 'Tim McGraw,' and so Tay Tay said she helped her mother, Andrea, stuff the CD singles into envelopes and send them to radio stations. Could she be any purer? A sweetheart from day dot. Taylor then proceeded to spend the majority of 2006 promoting her album through various TV appearances and a radio tour.
Following 'Tim McGraw,' four more singles were released from the album that kickstarted the Swift phenomenon throughout 2007 and 2008, which were 'Teardrops On My Guitar,' 'Our Song,' 'Picture To Burn' and 'Should've Said No.' All were highly successful on the Billboard Hot Country Songs chart, and rightly so, as their lyrics and melodies are things of beauty and clearly show that Taylor was born with a talent unlike anything else already existing in the music industry. 'Our Song' and 'Should've Said No' even reached number one and 'Teardrops On My Guitar' charted at number thirteen on the Billboard Hot 100 chart and, as Swifties will know, thirteen is Miss Swift's lucky number.
'Taylor Swift' won awards for Taylor, beginning a collection of trophies that would only grow and grow over the next ten years. For example, she was one of the recipients of the Nashville Songwriters Association's Songwriter/Artist of the Year in 2007, making her the youngest person to be honored with the title. She also won the Country Music Association's Horizon Award for Best New Artist, the Academy of Country Music Awards' Top New Female Vocalist and the American Music Awards' Favorite Country Female Artist honor. She was also nominated for Best New Artist at the 2008 Grammy Awards. Yes. The GRAMMYS!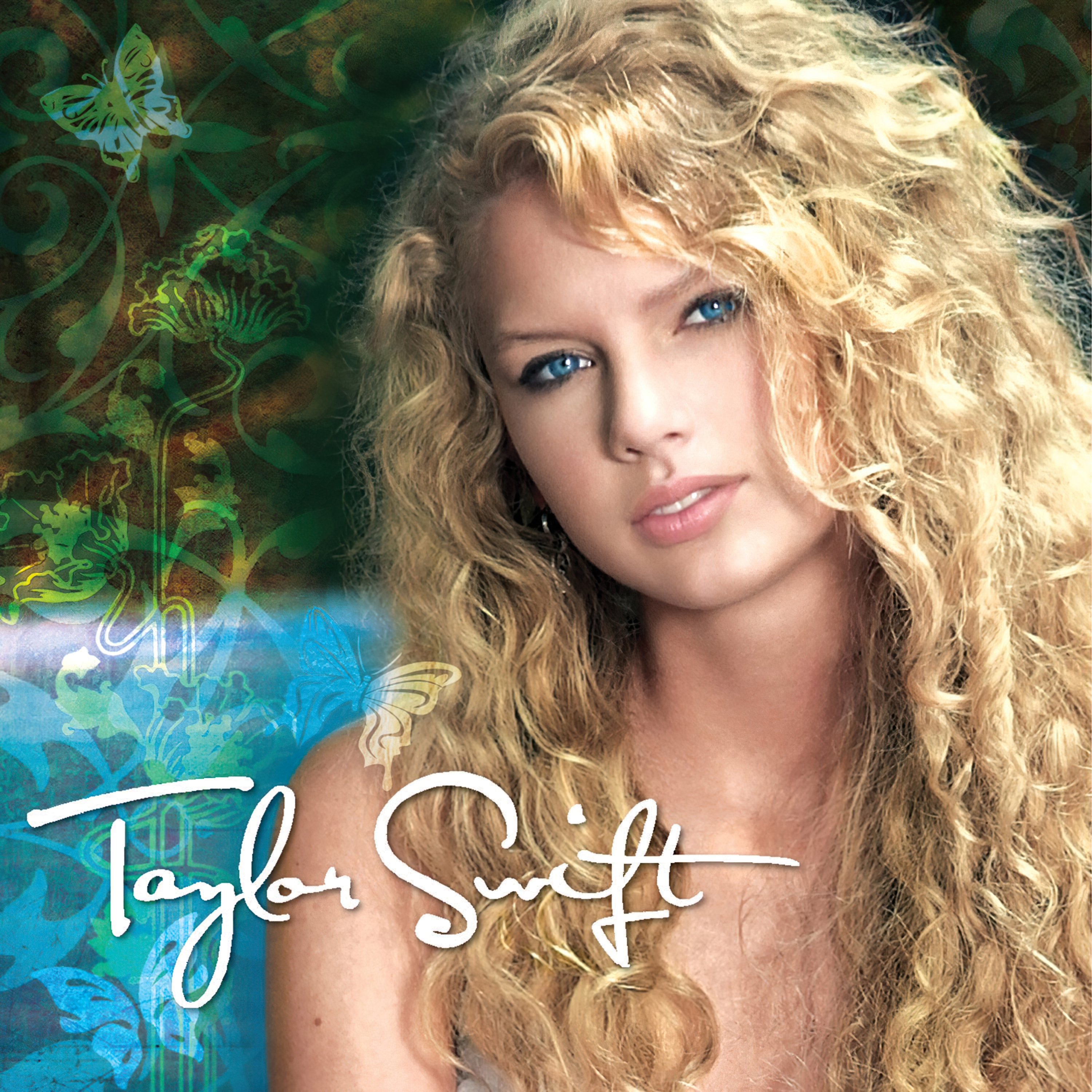 Yesterday marked a huge milestone for Taylor Swift and her army of adoring fans as it has been ten years since the world was introduced to a girl who would go on to change the music industry. Taylor Swift began her career as her lovable, open and honest self and we love the fact that she still remains that same person today. In 2006, she started sharing her stories through music and we and her supporters, feel honoured that she still chooses to share so much of her life with us. In 2006, Taylor Swift began putting her emotions and thoughts down on paper and we are hoping she never stops, especially as her music has genuinely changed the lives of millions, injecting happiness, love and understanding into the worlds of young people who now turn to her in times of need. She has become an unforgettable artist, but not just an artist, an inspiration, and a friend to everyone. She has spent the past ten years, not only creating songs which are gold dust in musical form, but saving lives through her charity work and giving young people a positive role model to admire.
Taylor herself seems to feel particularly emotional about yesterday's important date and so posted a heartfelt message to her 92 million fans.
https://www.instagram.com/p/BL9TRtbhrmJ/?taken-by=taylorswift
Her fans also trended #10YearsOfTaylorSwift throughout the day and used the hashtag to celebrate the past ten years together, expressing their pride, love and also disbelief at how quickly the time has gone and how far Taylor has come since then.
It is 10 years since @taylorswift13 released her self-titled debut album, "Taylor Swift", forever changing our lives ? #10YearsOfTaylorSwift pic.twitter.com/LuzF6GNsuu

— Taylor Swift Updates (@SimplySFans) October 24, 2016
Look how much she's changed and has grown. MY HEART. #10YearsOfTaylorSwift @taylornation13 pic.twitter.com/2VOFxiYnRV

— Meredith, an intellectual (@lifeofswiftie89) October 24, 2016
Thanks for always inspiring me #10YearsOfTaylorSwift @taylorswift13 @taylornation13 pic.twitter.com/IFV7hlsUKY

— Liz (@lizb321) October 24, 2016
I don't think I would be the person I am today without her and her music, and I couldn't thank her enough. #10YearsOfTaylorSwift

— sabrina!!! (@SparklyTay13) October 24, 2016
280 awards won, 10 Grammys, 570 award nominations, 4 headlining sold out tours, 30 singles, 5 albums: Taylor Swift. #10YearsOfTaylorSwift pic.twitter.com/rSJc90A46o

— Taylor Swift Updates (@swiftsupdates) October 24, 2016
She is the soundtrack to everyday. @taylornation13 #10YearsOfTaylorSwift pic.twitter.com/GV730c9RPg

— flowerbohogirl??? (@flower_boho) October 24, 2016
https://twitter.com/TT4Taylor/status/790583804301717505
'TaylorNation' also joined in with the fun by organising a streaming party for Swifties across the world to listen to the award-winning album together. Isn't the Swiftie family just the cutest?
? Join us at 4pmCST for a #10YearsOfTaylorSwift hang out & go check out the limited time anniversary merch package https://t.co/KbAlK8ccFI ? pic.twitter.com/ceVpY49YTz

— Taylor Nation (@taylornation13) October 24, 2016
We are incredibly proud of all that Taylor has achieved over the years and we cannot wait to continue supporting her through all of her future endeavors! Be sure to Tweet us @CelebMix and tell us what your favourite song from 'Taylor Swift' is and if you're as emotional as we are about the whole thing!