Luke Hemmings is officially the 5 Seconds of Summer birthday boy! Mr. Hemmings accomplished more than the average person during his teen years, and we couldn't be prouder.
Luke is currently on tour with his Aussie bandmates and brings thousands of people happiness and comfort almost every single night in person. There is no possible way to deny the impact that he has had on so many people's lives.
If asked, we could come up with a never ending list for why Luke makes us smile so often. However, we get that most people have lives and sadly, cannot spend the rest of their lives reading a never ending list. So we've narrowed it done to 20 reasons why he makes us smile!
20. His silly behind the scene music video moments
19. He literally ALWAYS has perfect hair
18. He has a heart of gold
17. He always has the best reactions/memes available
16. His lip ring
15. VOCALS
14. He's got great music video acting skills
13. He loves his bandmates
12. He's got the best airport outfits
11. His family love
10. His eyes
9. He looks so dreamy in a suit
8. He has amazing stage presence
7. He has the best smile
6. His epic guitar talent
5. He has an awesome fashion sense
4. Hemmo1996
3. His dancing
2. He puts so much dedication into what he does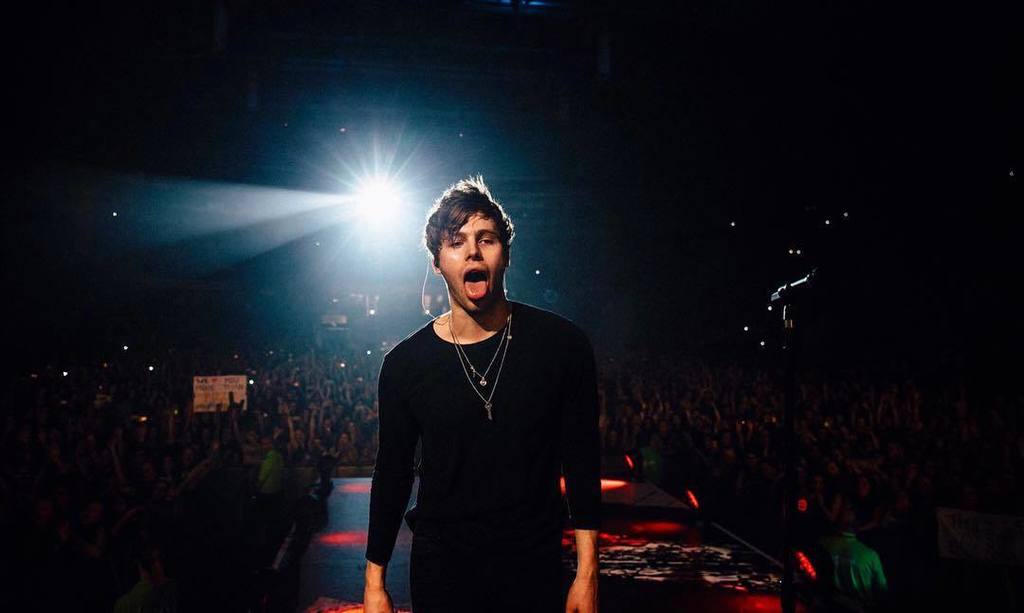 1. He's not afraid to be himself
Once again, happy birthday Luke! We hope it's an amazing, unforgettable day. How does Luke make you smile? Let us know by Tweeting us at either @CelebMix or @CelebMix5SOS!