The 172nd – also Zlatan Ibrahimovic's, Claudio Bravo's and Leroy Sané's very first Manchester derby went underway at Old Trafford this afternoon.
Out of the total meetings so far, United have won 71, 51 matches were drawn, and now City could celebrate their 50th win against the Reds. Not only could they be proud of this triumph, but also of getting to the top of the League table with their twelve points.
No need to worry about the other club, cause they also played brilliantly and remained in the top three.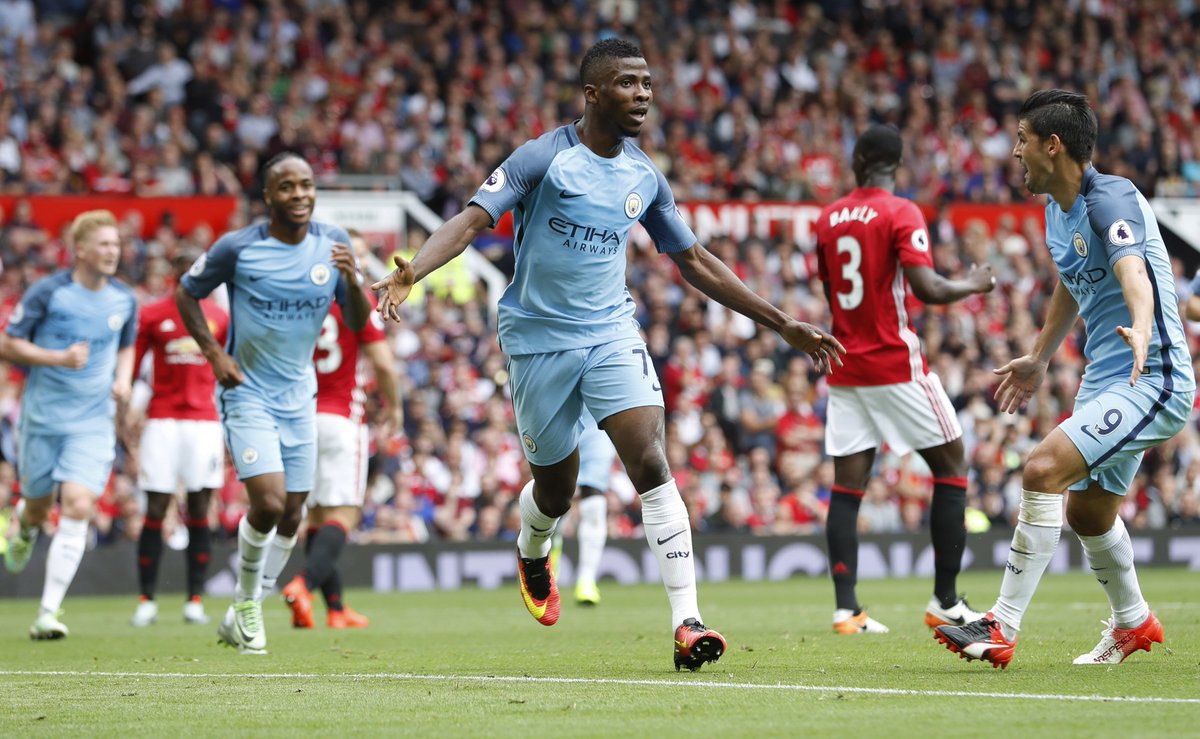 At the start, it seemed like the visitors were taking the lead in the 15th minute with Kevin de Bruyne's goal. Mourinho was a bit upset since Man United has never been beaten under his management, but Guardiola could be happier when Iheanacho scored the second, and apparently the winner goal in the 36th minute.
Before halftime, MU showed that they didn't give up the fight. They had Ibrahimovic on fire, and he volleyed the ball home – excellent derby debut for Zlatan!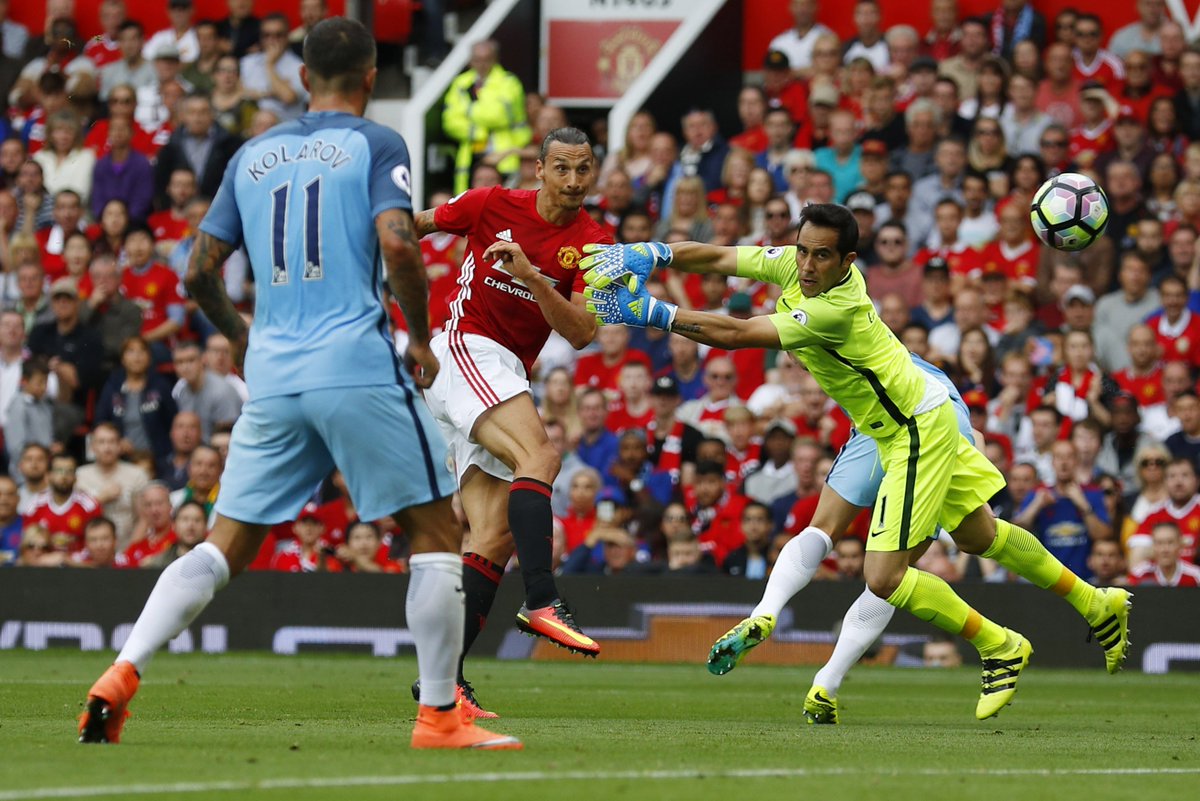 Finishing the first half, and enjoying the better of the second half, but the home team couldn't fight the handicap. City had a significant lead, and the atmosphere was getting tenser towards the end of the match. As we would have expected, the derby didn't stop after 90 minutes, there were still 5 minutes of added time to score a goal, but none of the teams took advantage of the opportunity.
United 1 – City 2
Line-ups:
Manchester City:
Starting XI: Bravo, Sagna, Otamendi, Stones, Kolarov, Fernandinho, De Bruyne, Silva (C), Sterling, Nolito, Iheanacho
Subs: Caballero, Fernando (53th), Sane (60th), Zabaleta (89th) , Clichy, Navas, A. Garcia
Manchester United:
Starting XI: De Gea, Valencia, Bailly, Blind, Shaw, Fellaini, Pogba, Mkhitaryan, Rooney (C), Lingard, Ibrahimovic
Subs: S.Romero, Smalling, Ander Herrera (46th), Mata, Schneiderlin, Martial (81th), Rashford (46th)
Congratulations to the boys in blue for the deserved win.
Wasn't it as exciting a clash as you expected?
Don't forget to tell us on Twitter at @CelebMix!