Here at CelebMix, we are huge fans of Harry Styles Treat People With Kindness (TPWK) movement that has seen him create stunning merchandise donating a portion of the proceeds to charity. The Lights Up singer also donated proceeds from ticket sales on every date on his Harry Styles Live tour, to local charities.
Ahead of his 2nd world tour aptly titled Love on Tour, we thought we'd take a look back at the charities Harry supported on his last tour. So settle down, get comfy and enjoy reading some of the amazing charities that were part of the TPWK movement.
BASEL- The Basel Region Childhood Cancer Foundation
The Basel Region Childhood Cancer Foundation (Stiftung für krebskranke Kinder, Basel) was founded in 1988 to provide support to children with cancer and their families. It offers financial assistance to families for treatment and care costs or for additional disease-related costs that are not covered by health or other insurance.
PARIS- Toute Le Monde Contre Le Cancer
The association "Everyone Against Cancer" has carried out over 1000 actions since 2005, that help to improve the day-to-day lives of patients and their families, with 140 hospitals throughout France.
AMSTERDAM– Voedselbank Amsterdam
About 4,000 households receive a food package per week from this foodbank in Amsterdam, they aim to give healthy and varied food to people who do not have it weekly. This is how they oppose poverty and reduce food surplus, providing a link between the two and helping people have food while reducing surplus food waste.
ANTWERP– The Olivia Hendrickx fund
The Olivia Fund mainly supports promising projects for which there is little commercial interest, but which have a focus on making a big difference for patients. It raises money to build a bridge between innovative cancer research and patients.
STOCKHOLM – The Hunger Project
The Hunger Project empowers people to end their own hunger and poverty on a sustainable basis through an integrated and affordable approach to people-centred development.
COPENHAGEN – Børnecancerfonden
Børnecancerfonden funds research into childhood cancer and support families through the hardest time in their lives.
OSLO– The Children's Cancer Society
An organization run by the parents of children who have had or still have cancer. It consists of 14 regional associations. The regional associations have independent boards that work voluntarily for the families of children with cancer. The Society's main office is located in Oslo.
OBERHAUSEN– CVJM Oberhausen
CVJM Oberhausen is a free meeting place for young people and children. They provide food to eat for students after school and give assistance with homework.
HAMBURG– Sternenbrücke
A children's hospice that provides inpatient care services for terminally ill children, adolescents, young adults and their families. The hospice offers respite care, as well as providing support to families during the final stages of a child's life and following a bereavement.
MUNICH– Munich Refugee Council
The Munich Refugee Council (Münchner Flüchtlingsrat) is a non-profit, registered association which was founded 1987 as an umbrella organization for refugee support networks.
BARCELONA– Jovenes Por La Lgualdad y La Solidaridad
Jovenes Por La Lgualdad y La Solidaridad is a non-profit, non-governmental organization founded in 1994 by a group of young people who wanted equality and solidarity to be more than just words.
MADRID– Action Against Hunger
For almost 40 years, across nearly 50 countries, Action Against Hunger has led the global fight against hunger – saving the lives of children and their families. Action Against Hunger is there before and after disaster strikes, enabling people to provide for themselves, see their children grow up strong, and for whole communities to prosper.
MILAN– Societa Pane Quotidiano
Founded in Milan in 1898, Pane Quotidiano is a secular, non-political, non-partisan and non-profit organization whose primary objective is to ensure daily, free of charge food for the poorest sections of the population.
BOLOGNA– Italian Association Amici Di Raoul Follereau
AIFO is a grassroots organisation covering all of Italy. AIFO actively collaborates with the Ministry of Foreign Affairs and is recognised by the Ministry of Education for the training of school teachers. AIFO is a founder member of the International Federation of Anti-leprosy Associations (ILEP), the International Consortium for Disability and Development (IDDC), the Italian Disability and Development Network (RIDS) and the Italian NGO federation Focsiv.
MANNHEIM– Aufwind Mannheim
AUFWIND is a non-state funded social institution which provides the necessary support to children, families and single parents in difficult situations. AUFWIND currently supports more than 25 children and their families.
BIRMINGHAM– Birmingham Children's Hospital
Birmingham Children's Hospital is the UK's leading specialist paediatric centre, caring for sick children and young people up to the age of 16
MANCHESTER– The Manchester Fund
The We Love Manchester Emergency Fund is a charity set up to help those bereaved, injured or traumatized by the 2017 terror attack at Manchester Arena.
LONDON– Nordoff Robbins, Spread a Smile and Help Refugees
Nordoff Robbins is the largest independent music therapy charity in the UK, dedicated to changing the lives of vulnerable and isolated people. It supports thousands of people through centres, and by working in partnership with a wide range of organisations including care homes, schools and hospitals.
Spread a Smile's teams of entertainers including magicians, face-painters, artists, singers and fairies visit young people in hospital and are trained to know just what to do to get a smile out of everyone they see. Spread a Smile exists to show there is still joy and laughter to be experienced, even in the most desperate of situations.
Help Refugees responds where the need is greatest, whether that means providing food, clothing, shelter, funding or more. Working with extraordinarily effective small groups and organizations that have sprung up in response to this humanitarian crisis.
GLASGOW– Allanton World Peace Sanctuary
Allanton World Peace Sanctuary, near Dumfries in South West Scotland, is the European home of the World Peace Prayer Society.
Founded in 1955 by the Japanese teacher, philosopher and poet Masahisa Goi, the Society is a grassroots, global movement to inspire, and re-awaken the inherent consciousness of love, peace and harmony which exists in every one of us.
DUBLIN– Focus Ireland
Focus Ireland is a nonprofit organisation that provides services for homeless people. The largest national voluntary association in Ireland, Focus works to influence the social and political environment in which Ireland operates by undertaking a programme of national and local research projects, policy analysis and development.
PERTH– CanTeen
CanTeen helps young people cope with cancer in their family. Through CanTeen, they learn to explore and deal with their feelings about cancer, connect with other young people in the same boat and if they've been diagnosed themselves, they also provide specialist, youth-specific treatment teams.
MELBOURNE– Melbourne City Mission
Melbourne City Mission work with the most vulnerable and disadvantaged people. From children living with a disability, or young people with nowhere to call home, to people who need assistance into education or employment, they work alongside them, so they can build a better future for themselves, helping people find their own path to independence, providing them with the support they need along the way.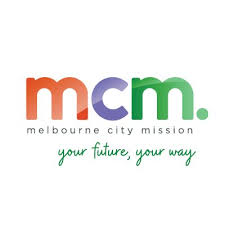 SYDNEY– SONY Foundation
The SONY Foundation aims to empower the next generation of Australians to be the best possible version they can be.
BRISBANE– Children's Hospital Foundation
The Children's Hospital Foundation helps sick kids today and tomorrow by funding life-saving medical research, investing in vital new equipment, and providing comfort, entertainment, support and care for children and their families.
MANILA– Project PEARLS
Project PEARLS (Based in San Francisco but works in the Philippines): To help the poorest of the poor children to have a better life by giving them PEARLS: Peace, Education, Aspiration, Respect, Love and Smiles through education, empowerment, nutrition, nourishment, and healthcare.
SINGAPORE– Food from the Heart
Food from the Heart reaches out to the less-fortunate and brighten their lives by alleviating hunger through a food distribution program.
HONG KONG– The Hub
The Hub gives children who are experiencing difficult circumstances an equal opportunity to become valuable members of the community.
BANGKOK – Second Chance Bangkok
Second Chance Bangkok is a local initiative by residents of Bangkok's largest slum, Klong Toey. They rely on donations of quality second-hand goods and sell them to residents of Klong Toey community at affordable prices, or pass them on to those who lack the resources to purchase these essential items themselves.
OSAKA– Shine On! Kids
The organization hopes to redefine the concept of patient support in Japan to create a complete patient support system: from the moment of diagnosis, throughout treatment and even after discharge from hospital.
TOKYO– Children's Cancer Association of Japan
A partnership between The St. Baldrick's Foundation and the Children's Cancer Association of Japan to fund life-saving research.
BUENOS AIRES– Natalí Dafne Flexer Foundation
The Natalí Dafne Flexer Foundation is a non-profit organization that helps children with cancer and their families.
SANTIAGO– Chile Fund Against Hunger and Poverty
The Chile Fund Against Hunger and Poverty was established by the Government of Chile and the United Nations Development Program (UNDP) in order to promote Chile's international cooperation policy through the creation and implementation of a fund to fight hunger and poverty.
RIO DE JANEIRO– Children at Risk Foundation
The Children At Risk Foundation is based on values ??and principles embodied in the Human Rights Declaration and the UN Convention on the Rights of the Child.
SÃO PAULO– Centre of Excellence Against Hunger
The Centre of Excellence against Hunger was launched jointly by the World Food Program and Brazil in 2011 as a powerhouse of solutions for the defeat of hunger and malnutrition.
MEXICO CITY– Freedom From Hunger
In October 2016, Freedom from Hunger joined forces with Grameen Foundation to form one organization. Under the Grameen Foundation banner, they are working together to enable the poor, especially women, to create a world without poverty and hunger.
DALLAS– North Texas Food Bank
The North Texas Food Bank (NTFB) is a top-ranked nonprofit relief organization, providing access to more than 190,000 meals each day for hungry children, seniors and families across a  13-county service area. In 2017, NTFB provided access to almost 70 million meals.
HOUSTON– All Hands and Hearts
All Hands and Hearts – Smart Response efficiently and effectively addresses the immediate and long-term needs of communities impacted by natural disasters.
SUNRISE– Stoneman Douglas Victims Fund
The Stoneman Douglas Victims fund was set up to benefit the survivors of the February 14, 2018 attack on Marjory Stoneman Douglas High School.
ATLANTA– Children's Healthcare of Atlanta
Children's Healthcare of Atlanta combines the rich histories of three legendary Atlanta institutions. For more than 100 years, Children's has held steadfast to a single core mission: to make kids better today and healthier tomorrow.
NASHVILLE– Music Makes Us
Music Makes Us IS music education in Metro Nashville Public Schools. This unique public/private partnership with Metro Nashville Public Schools, the Mayor's office, and the Nashville music community provides meaningful support for music in schools.
HERSHEY– Gemma's Angels
Gemma's Angels provide fresh fruit and vegetables to homeless shelters, soup kitchens and food banks in Dauphin and Lebanon Counties, and encourage at-risk children and their families to make healthier food choices, increasing their access to fresh, local food and teaching them to live more sustainably.
PHILADELPHIA– Children's Hospital of Philadelphia Center for Childhood Cancer Research
The Center for Childhood Cancer Research represents a highly integrated basic, translational and clinical research environment dedicated to eradicating the pain and suffering caused by cancer in children.
TORONTO– Covenant House Toronto
Covenant House Toronto is Canada's largest agency serving at-risk, homeless and trafficked youth, Covenant House Toronto changes lives by providing the widest range of services and support to as many as 250 youths a day.
BOSTON– City Year Boston
City Year AmeriCorps members serve as tutors, mentors, and role models to help students stay in school and on track to graduate high school ready for college and career success. City Year Boston deploys 289 highly skilled AmeriCorps members to serve in 23 elementary, middle, K-8, and high schools, positively impacting nearly 12,000 students.
NEW YORK– Donors Choose
Founded in 2000 by a high school teacher in the Bronx, DonorsChoose.org empowers public school teachers from across the country to request much-needed materials and experiences for their students.
WASHINGTON, DC– March For Our Lives
The mission and focus of March For Our Lives is to assure that no special interest group or political agenda is more critical than the timely passage of legislation to effectively address the gun violence issues in the USA.
DETROIT– Forgotten Harvest
Forgotten Harvest is dedicated to relieving hunger in metro Detroit and preventing nutritious food waste.
INDIANAPOLIS– Second Helpings
Each day, Second Helpings volunteers and staff rescue prepared and perishable food from wholesalers, retailers and restaurants — preventing unnecessary waste. That rescued food is used to create 4,000 hot, nutritious meals each day that is distributed to over 85 social service agencies that feed people in need.
CHICAGO– Project Fierce Chicago and Purpose Over Pain
Project Fierce Chicago seeks to create affirming transitional housing for LGTBQIA+ youth in Chicago that is responsive to the needs of young people.
Purpose Over Pain provide positive development activities for children and youth, advocate for and promote safer communities, and strengthen families by providing crisis support to parents/guardians whose children have been victims of gun violence.
ST. PAUL – International Institute of Minnesota
The Institute delivers services and resources to assist New Americans in the transition to a new life leading to economic self-sufficiency. Working together, New Americans, volunteers, and staff create not only a new home but also a new future for those who have been displaced. 
DENVER– Cooking Matters
Cooking Matters helps parents and caregivers struggling with limited food budgets learn how to shop for and cook healthy, affordable meals.
VANCOUVER– Aunt Leah's Place
Aunt Leah's Place helps prevent children in foster care from becoming homeless and mothers in need from losing custody of their children.
SEATTLE– Seattle Children's Hospital
Seattle Children's Hospital has a mission: To provide hope, care and cures to help every child live the healthiest and most fulfilling life possible.
SACRAMENTO– World Relief Sacramento
For over 30 years World Relief Sacramento/partner churches have welcomed over 30000 to refugees serve refugees & immigrants in the Northern California area.
SAN JOSE– Jacob's Heart Children's Cancer Support Services
Jacob's Heart Children's Cancer Support Services exists to improve the quality of life for children with cancer and support their families in the challenges they face.
LOS ANGELES– Times Up
The TIME'S UP Legal Defense Fund provides subsidized legal support to those who have experienced sexual harassment, assault, or abuse in the workplace.
Let us know at @CelebMix what charities you support!