Today, on November 17, music buffs will once again fall under the spellbinding allure of A-Zal, the magnetic pop sensation from New York, as he unveils his highly anticipated single, "Autopilot." This mesmerizing musical gem serves as a captivating prelude to his forthcoming album, 17 & 11 Nights, delving deep into the labyrinth of emotions and summoning the tender echoes of first love. "Autopilot" intricately threads together an emotive tapestry, delving into themes of remorse, redemption, and the relentless passage of time. It offers a poignant portrayal of a phase in life where everything glides effortlessly, akin to an aeroplane on autopilot, yet fervently yearning for that profound connection—a haven for the soul's truest essence.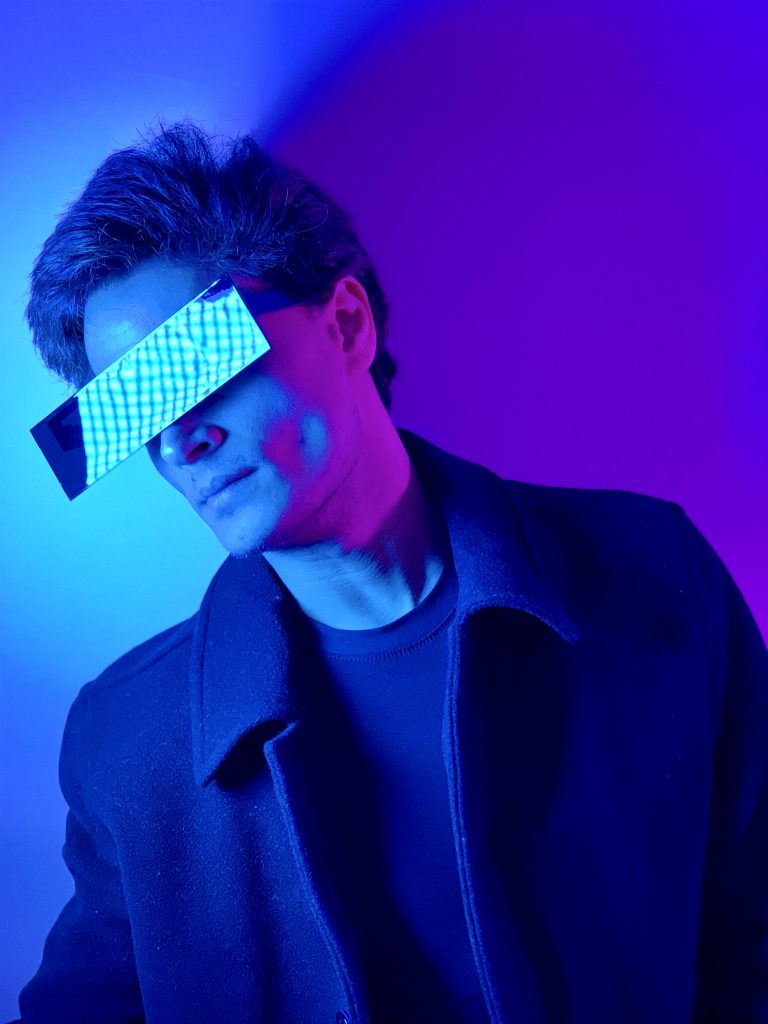 "Autopilot" dives deep into the recesses of longing, nostalgia, and the quest for emotional sanctuary within a relationship. A-Zal's musical prowess gleams as he delicately weaves soulful vocals into a captivating melody, beckoning listeners into his introspective realm. The verses of the song resonate with an ache for solace, embracing vulnerability without the weight of pretence. They're adorned with heartfelt apologies and declarations of love: "I want to say sorry for all the times we lost. I'll make it up again to you when I see you again."
Each verse unveils a yearning for an emotional refuge—a haven where vulnerabilities find acceptance and the pressures of time and unwavering strength cease to burden the soul. These verses intricately emphasize the significance of unspoken connections, the silent dialogue conveyed through soft gestures like hand-holding and profound eye contact, signifying an emotional bond that transcends mere words. Amid this introspection, there's a poignant acknowledgement of past mistakes, a fervent desire to mend what's fractured, and an earnest pledge of love and fidelity.
The chorus paints a poignant portrait of disorientation amid life's autopilot mode—an allegory for navigating existence's motions without a true sense of presence. It echoes an overpowering yearning for more than a physical abode—a deep emotional haven alongside a cherished companion. Despite soaring above clouds, there's an undeniable ache for that grounded sense of peace. In the bridge, the narrative plunges into sensory recollections, recounting intimate moments steeped in emotional significance and exploring the resonance of touch. It's a vivid tapestry woven from the fabric of the relationship's most cherished moments, reflecting an ardent desire to safeguard and cherish these memories.
Ultimately, "Autopilot" encapsulates an impassioned longing for emotional connection and a sense of belonging, set against the backdrop of drifting despite forward momentum adorned with. It boasts a guitar arrangement that intertwines intricate fingerpicking patterns with soaring, melodic riffs, evoking a sense of nostalgia and emotional depth. The piano complements this, offering delicate yet powerful chords that punctuate the rhythm, creating a rich harmonic backdrop while infusing the melody with poignant undertones. The recurring motifs in the bridge and choruses act as resonant echoes, intensifying the gravity and depth of these emotions, painting a poignant landscape of yearning and a quest for stability amidst life's perpetual flux.
Speaking of the track, A-Zal says:
"'Autopilot' is a song about a part of life where everything runs on cruise control, just like the autopilot mode of an airplane. However, in spite of all the glory and charm that life has to offer, you still miss your 'true home'. By 'true home', I don't mean a physical home, but the soul of a lover where you had once found the home for your soul. It's someone's love where you had once discovered your real place of belonging. My song Autopilot is dedicated to the first love of your life."
Paired with this single is an evocative, self-directed music video that captivates with its enigmatic allure, deliberately left open-ended for viewers. In the visual narrative, A-Zal dons a golden cloth and black glasses, emblematic of life's radiant facades. However, beneath this captivating exterior, lies the unspoken ache of the heart, yearning for a profound connection while concealing its vulnerabilities—a relentless quest for that elusive 'true home.'
This isn't A-Zal's first foray into the limelight. His debut single, "Movie Script," stormed into the American pop music scene, scaling the Mediabase TOP 40 Activator Charts within two weeks of its August 2023 release to spot 51. A-Zal's meteoric rise continued with his second single, "Lonely Town," released in October 2023. Notably, the song's accompanying music video earned a coveted nomination at the 2023 Montreal Independent Film Festival in the Best Music Video category, cementing A-Zal's reputation for innovation and artistry.
"Autopilot" serves as the entrancing overture to an upcoming musical saga, setting the stage ablaze with its emotional resonance and melodic charisma. A-Zal, with his adept musicality and poignant lyricism, firmly solidifies his place among pop music's rising luminaries. This single stands as a defining juncture in A-Zal's artistic odyssey, offering a tantalizing preview of the spellbinding narratives and emotional richness awaiting in 17 & 11 Nights, slated for release in 2024.
Get ready to embark on a soul-stirring expedition alongside A-Zal, traversing the landscapes of love, life, and longing, as his music intertwines with the depths of human emotion.
Stream "Autopilot" here:
Don't forget to share your thoughts with us on Twitter/X at @CelebMix!
CONNECT WITH A-ZAL: Website | Instagram | Facebook | YouTube | TikTok