Irish singer/songwriter Aimée explores a plethora of fresh sonic sounds and flavours on her latest single 'Nobody Else' – an super sassy and infectious dance track that blends classic 90's R&B rhythms with modern Swedish pop beats to create an out-and-out top-tier bop!
Created in collaboration with producer Richey McCourt (Will Young, TINI) and Swedish writer Nick Jarl (Westlife, Loreen),  the high-octane song delivers as Aimée's first musical release of 2022 and serves as the follow up to last years 'Just A Phase'.
---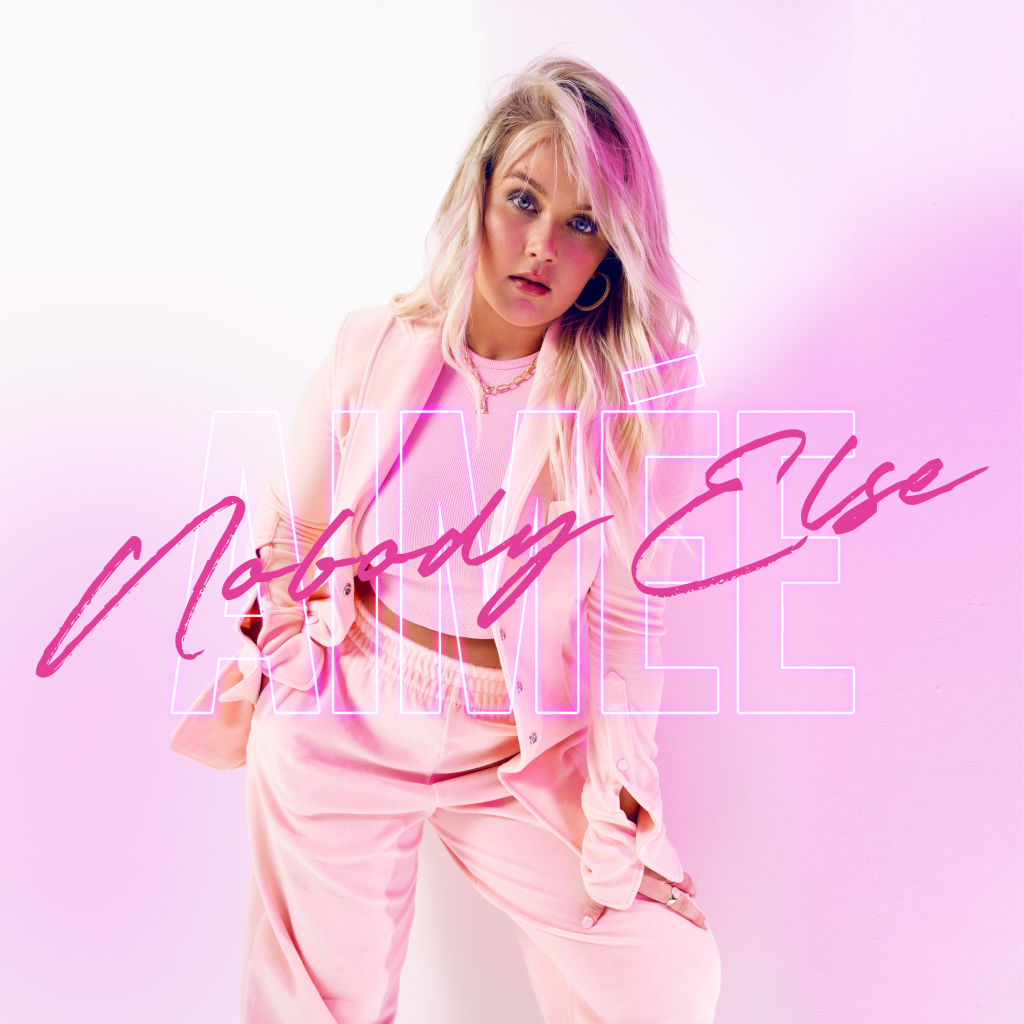 ---
Initially written virtually via Zoom during lockdown, the track really began to take shape once Aimée was able to fly out to Stockholm to finish the song in person. Commenting on the experience of working in the studio with both McCourt and Jarl, the 'Bulletproof' singer says:
"Finishing this song in snowy Stockholm was a dream come true. I got to write in person, in the room with incredible songwriters. I was lucky enough to spend some time with my songwriting hero Max Martin, at his home studio in Stockholm. It was a dream to play him the unfinished version of Nobody Else and some other unreleased material and chat all things songwriting with him. It was so inspirational, and I carried that excitement with me, as myself, Nick and Richey put the finishing touches to 'Nobody Else'." 
Of the inspiration behind the single, Aimée adds: "I am lucky to be in a relationship with someone who is my best friend and my safe place all in one. This is actually the first song I've ever written about my boyfriend and it's really joyful, so it's a nice juxtaposition with some of my other songs that deal with heartbreak and more serious subjects! In the song I am describing the journey of my relationship and how it blossomed into more than just a friendship. It's really close to my heart."
Listen to 'Nobody Else' below: 
'Nobody Else' is available to download / stream now.
---
Let us know your thoughts on Aimée over on Twitter @CelebMix now!