2020's most in-demand pop princess, Lennon Stella cements her status as a bona fide recording artist with the release of her debut album Three. Two. One. – a collection spine tingling, emotive electric-pop bops that are sure to excite and delight both fans and critics alike!
Released via Columbia Records, and featuring the hit singles Kissing Other People, Jealous and Golf On TV, this unconventional and captivating album serves as the perfect musical introduction to a creative and inspired artist on the cusp of achieving great things…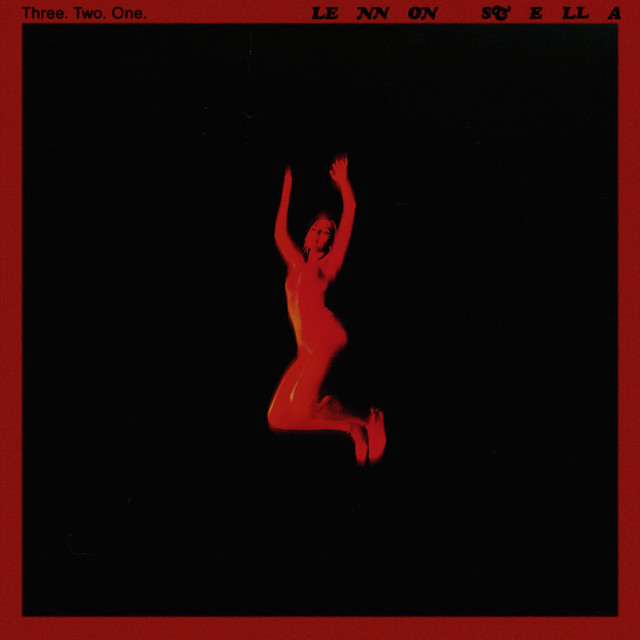 "You never get a second chance to make a first impression…"
Since finding fame as a pre-teen on the hit tv series Nashville back in 2012, Lennon Stella has long been making music industry waves, scoring a string of international hits, and collaborating on tracks with the likes of Jonas Blue, Liam Payne and The Chainsmokers.
To capitalise on that chart success it would have been super easy for Lennon and her team to rush release an album in order to keep the momentum going – but never one to follow the rules, Stella decided to do the exact opposite, instead choosing to to carefully, and thoughtfully take her time in the recording and producing of her debut LP – respecting the creative process, and in turn, developing and creating her own authentic, and unique style.
"Kissing Other People"
With it's sparse musical production, opulent feel and rich instrumentation, Lennon's dedication to her craft undoubtably pays off – her distinctive, and instantly recognisable sound evident to hear across each of the Three. Two. One.'s 13 tracks. From the lush sounds of Much Too Much, to the feisty feel of Bend Over Backwards, each song on the record showcases a different, and intrinsic side to Lennon's character – she's sassy, cool and confident, yet also unabashed and unafraid to be vulnerable, emotional, heartbroken and real…
"My heart's seen things I wish it didn't… somewhere I lost some of my innocence & I miss it."
It's during the albums more self-reflective moments, where we truly discover the great depths of Stella's artistic talents – as both a gifted vocalist, storyteller and songwriter – her beautifully written introspective and deeply personal lyrics, eloquently expressing her inner most thoughts and sacred feelings, all delicately delivered with a tangible sense of passion that resonates deep within the soul.
On Three. Two. One. Lennon Stella unquestionably comes of age, successfully transitioning from child music prodigy to fully fledged artist with effortless style and ease, creating a formidable and cohesive body of work, that will undoubtably stand the test of time.
---
Let us know your thoughts on Lennon Stella's debut album 'Three. Two. One.' over on Twitter @CelebMix now!