Brazilian pop sensation Anitta is here to melt away your January blues with her sizzling new single 'Loco'.
Bursting with bouncy reggaeton beats, 'Loco' is another sultry offering from the global artist and follows in the footsteps of her 2020 smash 'Me Gusta' featuring Cardi B and Myke Towers.
The track is accompanied by a high-energy visual which sees Anitta and her girl gang take over the slopes in bikinis and big coat combos. Bringing the fire to the cold surroundings, Anitta isn't letting a bit of snow dampen her spirits when it comes to this seductive Latin-infused banger.
'Loco' offers another taste of what we can expect from Anitta's forthcoming fifth album, which will be in English, Spanish and Portugese.
As well as recording new music, Anitta is also nominated in the categories of "Female Artist of the Year (Urban)" and "Crossover Song of the Year" for her smash 'Me Gusta' at the 2021 Premio Lo Nuestro Awards. The awards ceremony airs live from Miami February 18 on Univision.
Anitta is also one of 10 inspirational cover women for Glamour UK's self-love issue. During the interview, she spoke about embracing her body, being open and honest about surgery, as well as her definition of self-love.
When asked about self-love, Anitta said: "I think people should look in the mirror and believe that they are perfect just the way they are, without comparisons, because there is no one like anyone. And the most important thing is to love themselves and respect others."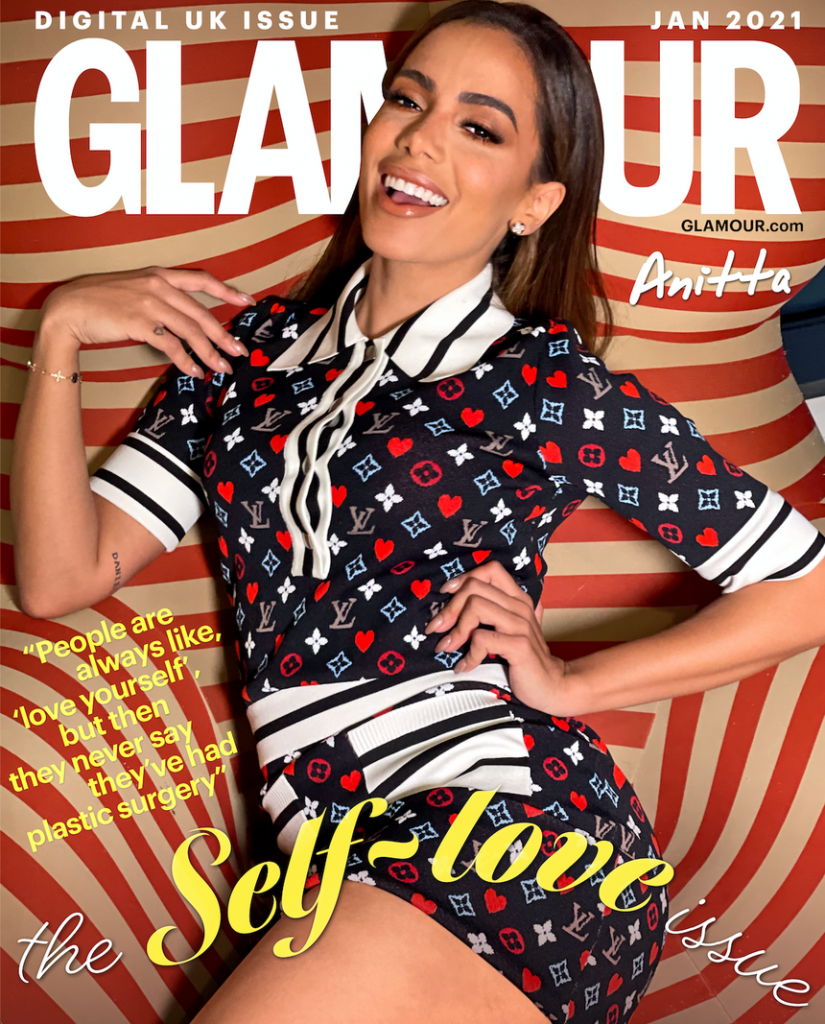 Read Anitta's Glamour interview in full here.
'Loco' is available to download and stream now.
Let us know your thoughts on Anitta and her latest single on Twitter @CelebMix