Returning to the Emerald City once again, Arlie took the stage in Seattle this past weekend. It has hardly been 7 months since the band last performed in the city, but nobody's complaining.
With fans seeking refuge from Seattle snow, they packed themselves into the venue on Saturday night. Right around 10 p.m., the headlining band strutted onto the stage in their white monochrome attires, coordinating with the "Arlie's Angels" tour theme.
Wasting no time, Arlie jumped into "blackboard.edu" and fans began mirroring the bands' energy. A couple songs in, the frontman Nathaniel Banks said, "If you know Arlie… you know this song," and began playing their, arguably, most popular song, "didya think," which has amassed over 35 million streams on Spotify alone. The band continued playing all of their greatest hits all night, including "too long," "barcelona boots," and "big fat mouth."
I can undoubtedly say that Arlie has an undeniably striking stage presence. At almost every moment during the set, it seemed like the band was giving their 110%. Multiple times during the concert, Banks jumped into the air with their guitar, which fit in coordination with their angel wings costume.
Taking advantage of the small and intimate venue, Banks took the time to sing with fans in the front row and also wore a fans angel halo headband at some point during the set. The packed yet smaller venue made the concert feel like a college house show with friends, which is a rare but noteworthy trait to carry as a musician. Seeing Arlie at such a small venue is unique in itself, as there is no doubt that the band will continue to sell out larger-capacity venues in the near future.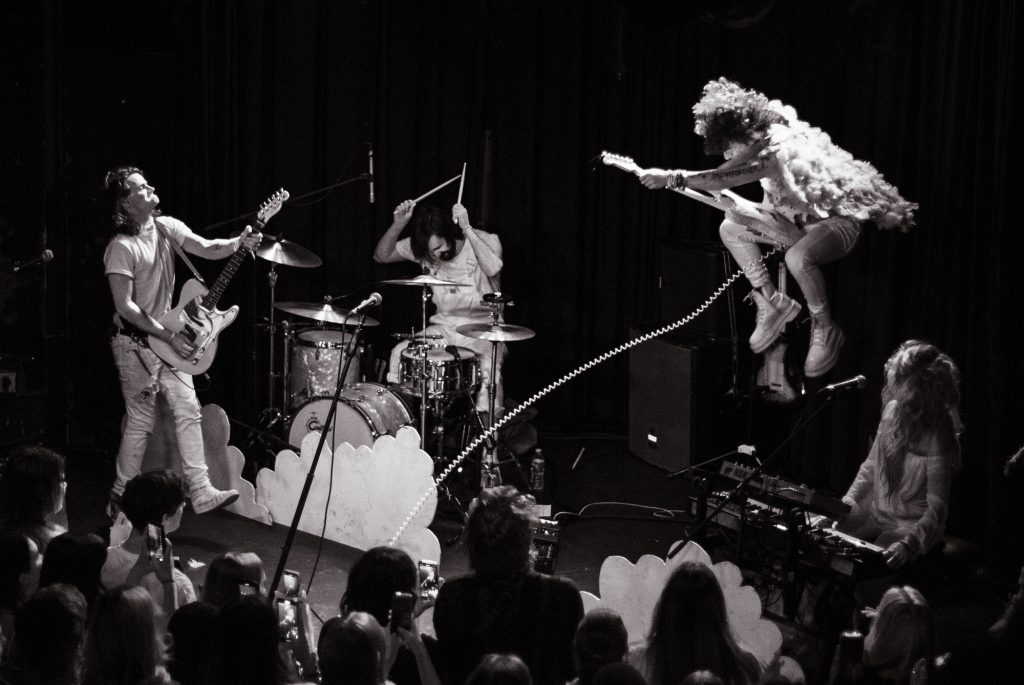 Arlie is continuing to climb the ranks in the music scene for their catchy, energetic instrumentals that combine elements of indie-pop, rock, and funk. If that isn't enough to convince you to listen to their music, their raw vocals and youthful lyrics will seal the deal.
Catch Arlie on tour before this run is over, you definitely won't regret it.
KEEP UP WITH ARLIE