Innovator and Entrepreneur Ashley Black has transformed her adversity in life into triumph with her invention, the FasciaBlaster, and a full line of tools empowering the world to heal their chronic pain at home.
"I'm Ashley Black, and I'm here to change the world." Hearing the conviction in Black's voice as she declares this on her YouTube channel gives you chills. This powerful proclamation is the truth, and the more you learn about her journey through life, it is clear that each challenge she experienced and overcame was all interconnected steps on a path to a grand purpose. In the same way that fascia, the web of tissue that spreads across the body, provides internal structure by surrounding every organ, bone, and muscle, Ashley's backstory is the essential framework behind her thriving business and life-changing health and wellness solutions available today.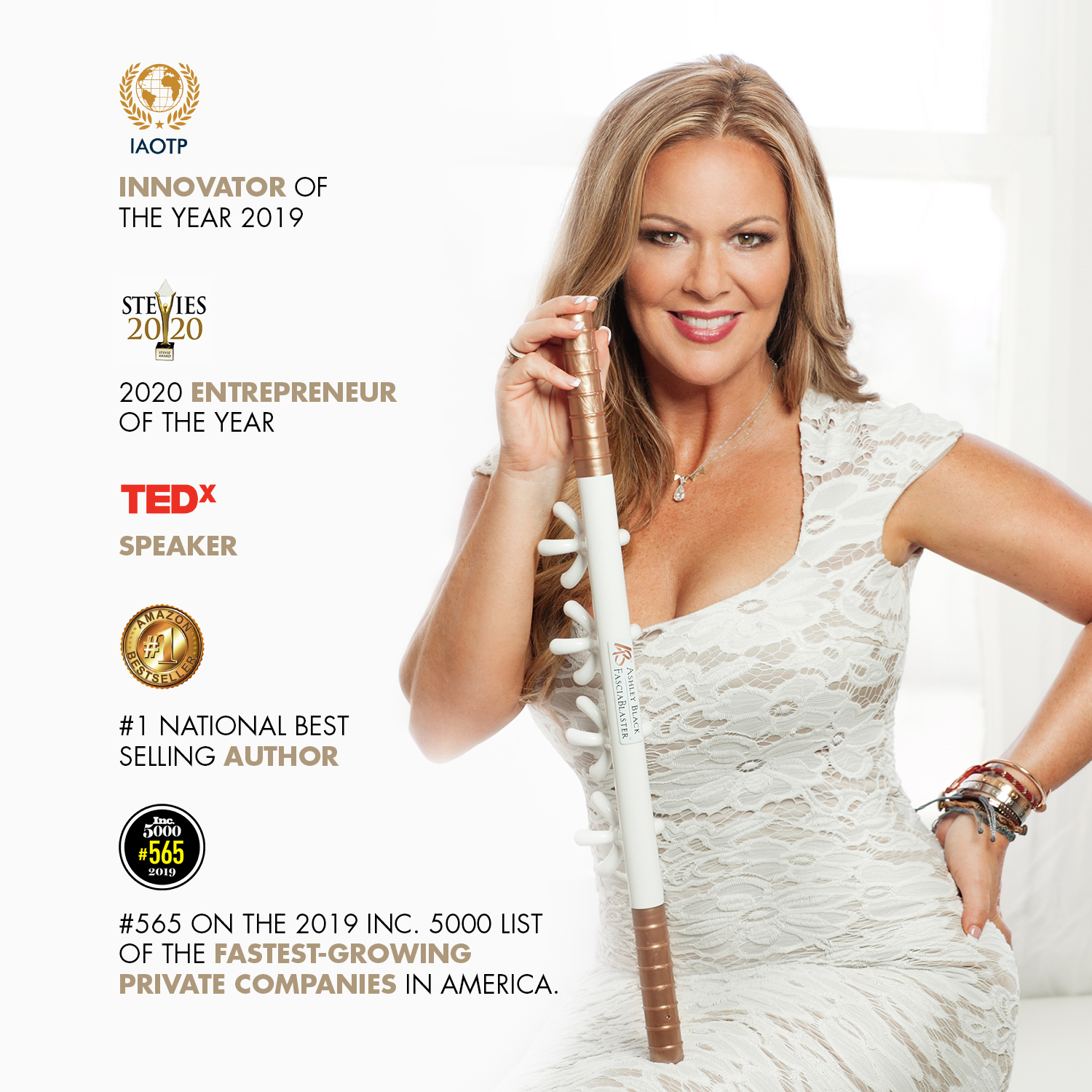 In childhood, Ashley Black appeared to be just an ordinary, healthy, active little girl who loved gymnastics and was ready to take on the world. But diagnosed early on with Juvenile Rheumatoid Arthritis, her reality involved a lot of time spent in the doctor's office and learning how to manage her pain on a daily basis. Never letting her arthritic condition stop her, she continued through her childhood and young adult years into college, utilizing a system of homeopathic concoctions and remedies that allowed her to live a relatively normal life. She skillfully navigated her college years with this condition while studying engineering, joining a sorority, and holding the position of captain of the dance team. Visiting the gym religiously allowed her to discover that the more exercise she did, the less severe her symptoms were. Ashley reminisces on that time recounting on her TEDx Talk, "I was on a really good path, particularly for an arthritic person, and I had learned how to successfully manage my pain." However, those successes in finding relief were fleeting, and disastrous health challenges up ahead would change the way she looked at life forever. 
Shortly after college and having just brought her second child into the world, Ashley underwent a scheduled hip aspiration, a routine procedure she had received many times before, only this time ending in disaster. Twenty-four hours after she left the hospital, she was rushing back in with excruciating pain, fighting for her life. Ashley explains her horror at that moment, saying, "My life was forever changed that day. Within 24 hours of that needle going in, a bone infection had eroded a huge portion of my hip and pelvis, then spread into my spine. And worst of all, I was septic." This flesh-eating bacteria was well on its way to taking her life, but she dug in her heels and went into battle. The care of the doctors combined with her strong will was her saving grace, beating the odds with a prognosis of only a 7% chance of survival. 
Following her near-death experience was both a feeling of relief to be alive and a realization that she was in for a very long haul. There she was, a mother of an infant and a two-year-old, tasked with healing a broken body in the most excruciating pain she had ever experienced. Reaching her lowest point in those days, she accredits her faith as the life raft that rescued her. At one particular breaking point, pleading in prayer for God to illuminate a path to healing and being free from the pain, she awoke the following day to an answer. Black says, "He gave me this divine energy and a renewed desire to seek the answers I needed. I realized that I needed to get out of my own way and know that he is God, I am not, and there would be purpose in this pain. From there, I set out to find my cure."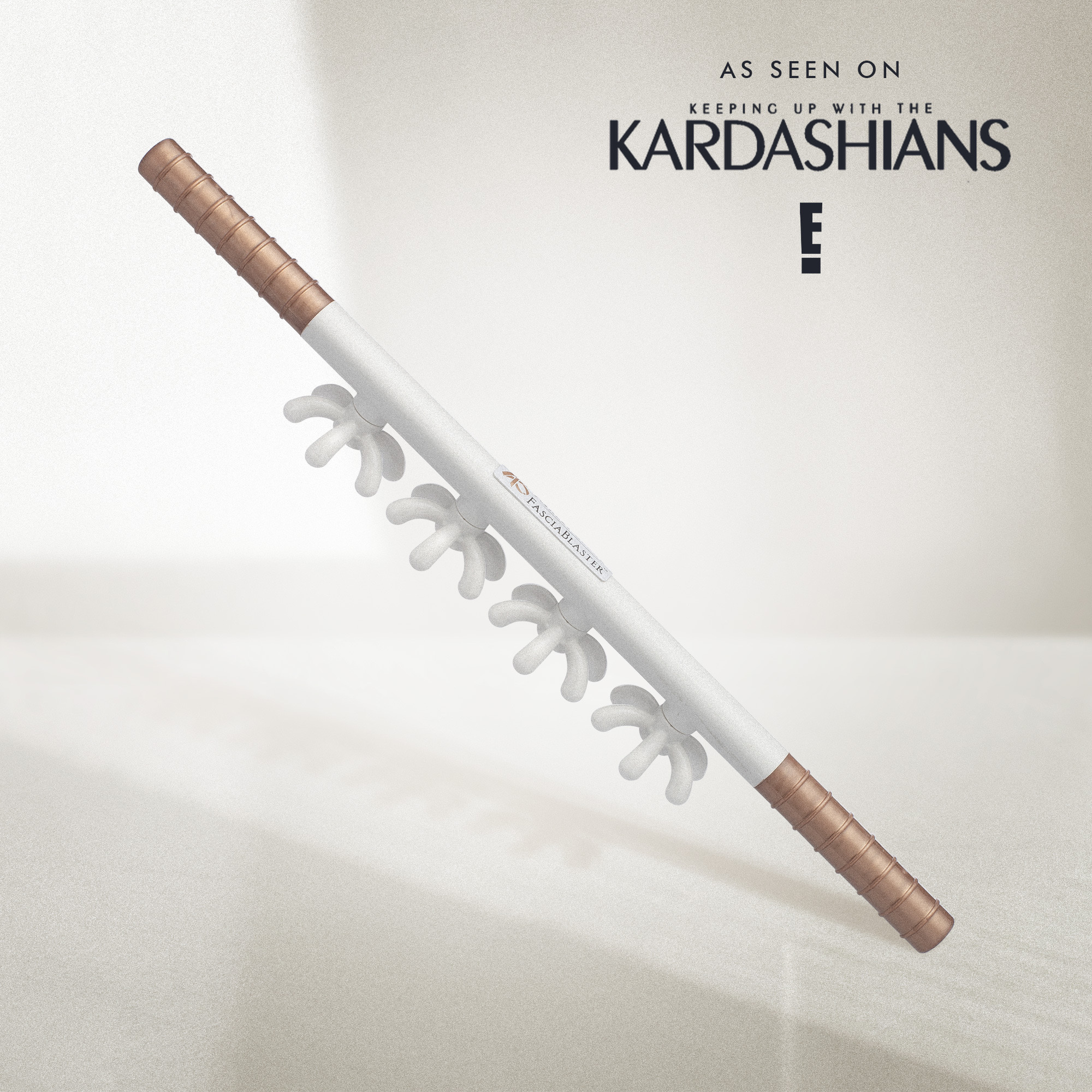 Forging her own path to healing, Black delved into books, classes, and any information regarding human anatomy she could get her hands on. Her goal was to find the missing link, the key to physical restoration. She stumbled upon it when learning about fascia, a connective tissue located below the skin, woven into nearly every inch of the body, and playing an active role in our internal health. Following this thread connecting the condition of fascia in the body to levels of chronic pain and inflammation, Black created a specialized system of therapies and techniques to manipulate fascia manually. Once she began to share these methods with her local chiropractor, her revolutionary approach to muscle rehabilitation soon caught the attention of his client base of elite athletes, including many professional basketball players. Word-of-mouth spread about the positive results of her therapy far and wide, and ultimately Black opened several clinics to accommodate her rising number of clientele. Her name was now out there in a big way. 
Noticing that her therapist's hands were under duress due to the intense kneading and palpating required of fascial massage, Black put her brilliant mind to work, engineering the perfect solution. Soon, she introduced the FasciaBlaster, a versatile tool equipped with large claws allowing for deep massage into the muscle tissue with ease. One of many landmark events in the career of Black, her innovative tool was found to be effective in treating hundreds of conditions spanning from scoliosis to keloid scarring, announced to be "#1 selling self-massage myofascial tool for massaging your tissue." according to her website. Exploding sales of the FasciaBlaster were encouraging, but the testimonials from millions of customers acknowledging this tool as life-changing were indeed the fuel to her fire. Though the benefits of using the FasciaBlaster were indisputable, Black went on to invest in scientific studies to see the extent of what it could do. The study found that the Fasciablaster remodeled tissue, improved metabolism, reduced inflammation, increased collagen production, and spot reduced fat. The FasciaBlaster's proven ability to improve the internal state and enhance the aesthetics of the external parts of the body made it groundbreaking. 
Black continued trailblazing and promoting the study of fascia through speaking engagements, the  release of her #1 nationally best-selling book, The Cellulite Myth: It's Not Fat It's Fascia, and providing educational resources and techniques to her audience on Facebook and other social media platforms. In addition, her line of tools and products has been expanded to include everything you need for a full-body transformation, featuring FasciaBlaster tools for every part of your body, oils and creams to enhance the experience, plus Kryopacks and Kryomats for cold therapy, and much more. 
What is next for fascia-pioneer and body-guru Ashley Black? Simply put, to help more people! She implores us to "Tell everyone you know about Fascia- this missing link just might be the thing that makes someone look better, feel better, give them the hope they need, and might even save their life."To learn more about Ashley Black and try the FasciaBlaster for yourself, visit her website.