Thousands of singletons have struggled to find love online this year whilst navigating a plethora of rule changes throughout the Covid-19 crisis. With a rise in the use of dating apps and social media in an attempt to adjust to the new normal many lonely and vulnerable individuals have fallen victim to fake profiles and cat-fishing.
Popular reality TV show Catfish is now on the lookout for people in the UK who are worried about the validity of the person they have fallen for online.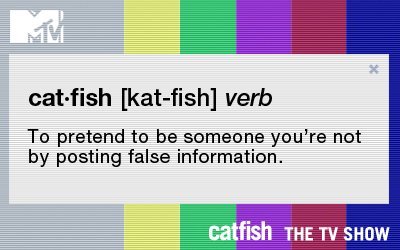 Cliodhna Quinn, from Viacom Studios UK (a sister company of MTV) spoke to Jsky from CelebMix and had this to say:
"We're producing the UK version of Catfish, the hit reality-based documentary series. Each episode brings couples together who've interacted solely through the internet. They've supposedly fallen in love or become best friends so we arrange for them to finally meet in real life for the first time.
We're looking for people who have been chatting to someone online for quite some time but have never met up in person or even seen each other on video chat. Whether they want to finally meet their love online or friend face-to-face, have something to confess or simply want to get to the bottom of why they always cancel dates, we would love to hear from them.
A 'Catfish' is someone who lures a person into a relationship by adopting a fictional online persona, a trend that's becoming increasingly common in a world where many romantic relationships and friendship start via apps and websites. Whether someone is worried that they're in love or friends with a catfish or would like to come clean to the person they're catfishing in your group, we can help them."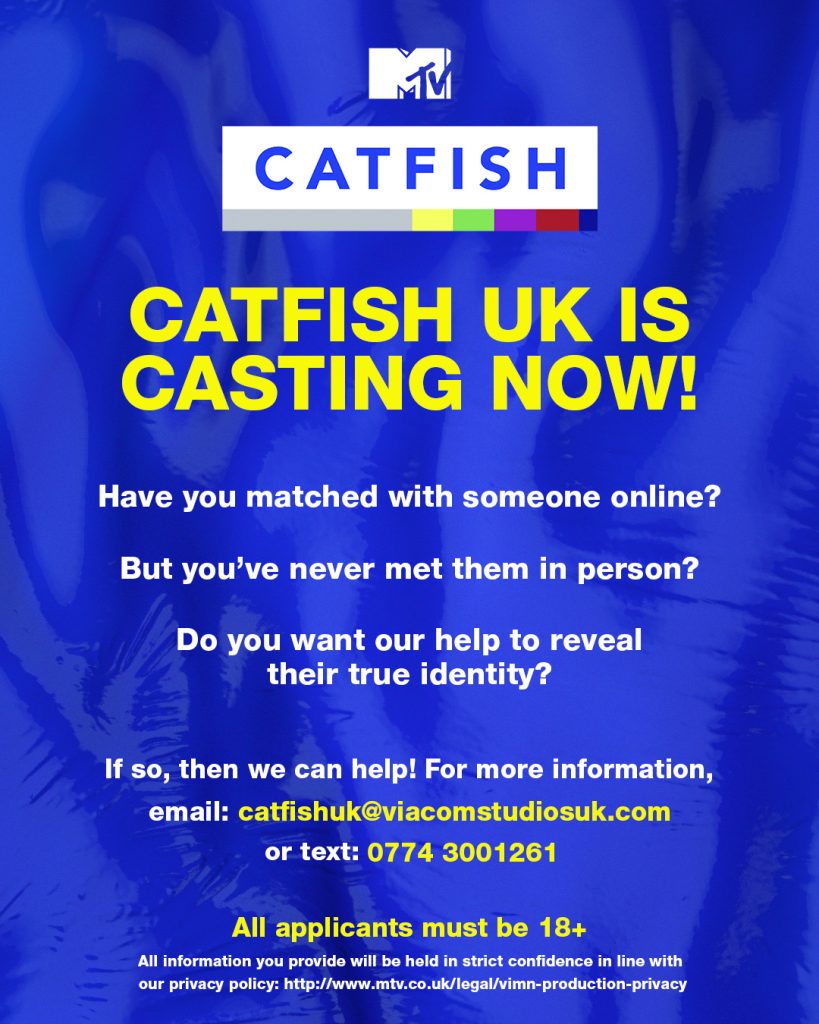 People can apply for the UK series of Catfish by clicking here: www.mtv.co.uk/catfish/apply