With the release of their debut EP 'or are you normal?', East London's finest Boy Bleach assert their position as one of the U.K.'s most intriguing and exciting new groups!
Made up of five introspective, genre-blending tracks – including the groups latest single 'Hold Me Down', the extended play sees JJ, Lou, Jimi, James and Nick showcase their natural flare for writing beautifully melodic, escapist, pop anthems that not only serve as great additions to any party/festival playlist, but also as perfect examples of well-crafted, modern day pop songs that provoke thought and inspire change.
---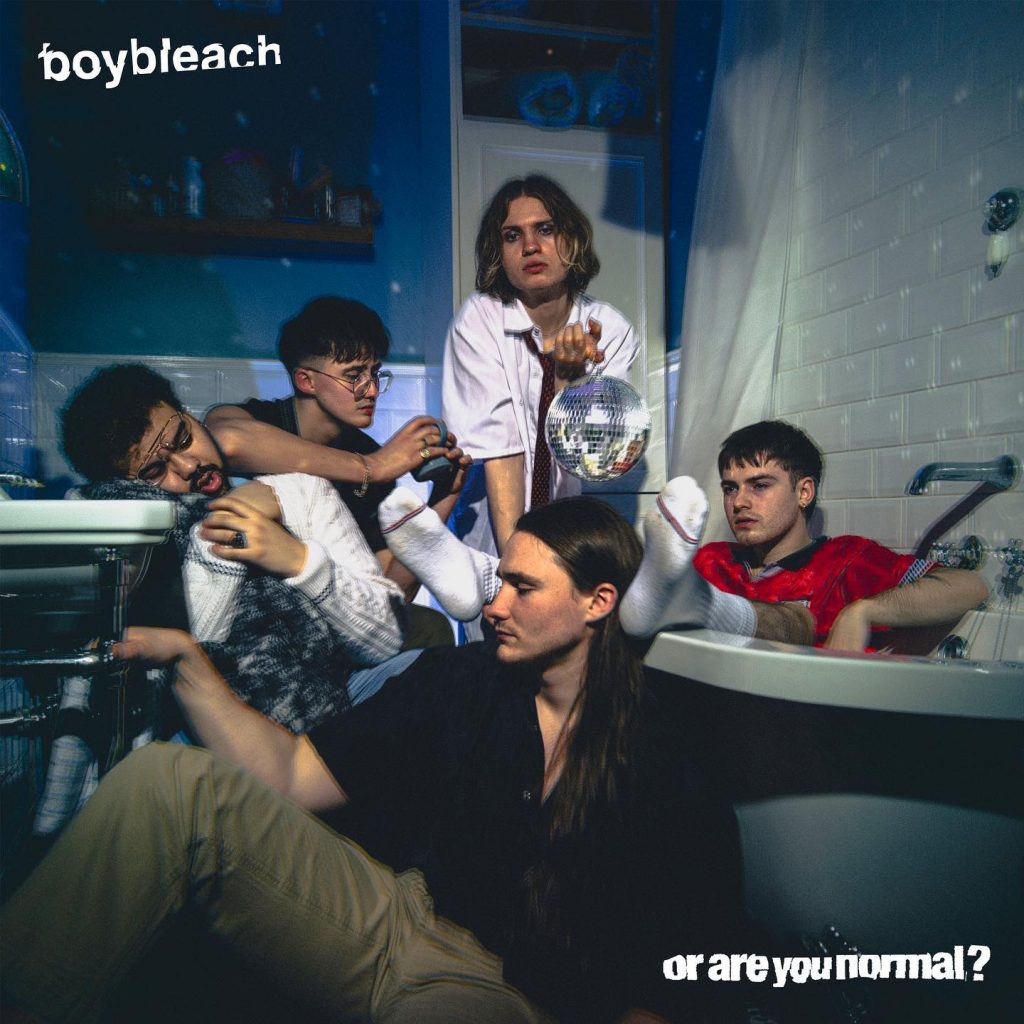 ---
Detailing the journey they've taken together as collective throughout the course of the last 12 months whilst creating 'or are you normal?', the quintet say in a joint statement: "We basically didn't sleep in the run up to this EP; we'd go to the jobs we had that paid the bills, come back to the garage and eat cornflakes, smoke, drink coffee and write songs night after night for months on end. Go to sleep at 4am, up at 6am for work. Repeat. The main thing we wanted with this EP was to just be honest about how we were feeling. Start in a vulnerable place so nothing ever feels too deep."
Listen to 'or are you normal?' below:
'or are you normal?' is available to download / stream now.
---
Let us know your thoughts on Boy Bleach over on Twitter @CelebMix now!