Billed as being one of the most exciting and refreshing new artists to emerge in 2021, Boy Bleach continue their quest to re-define what it means a 'boy band' in the modern day of social change, with the release of their brand new single, LOVEU2X.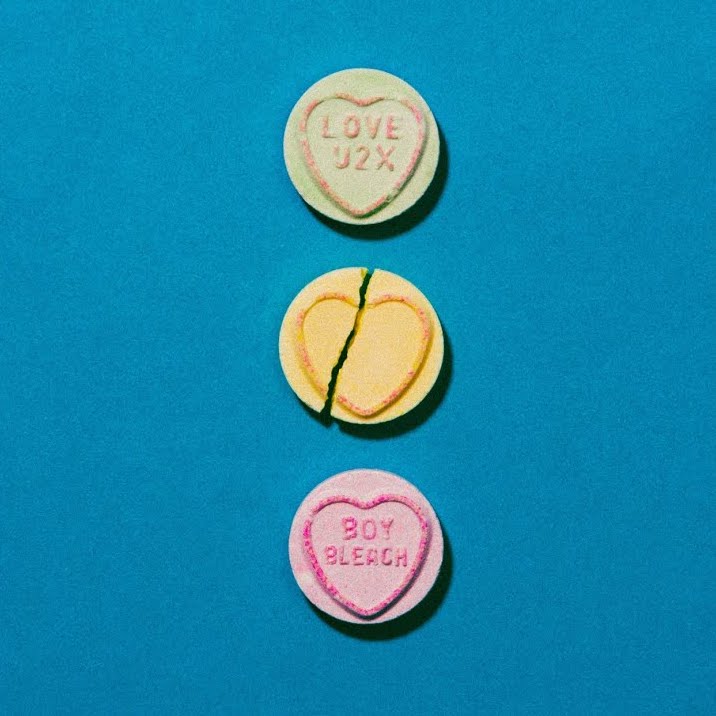 Inspired by the emotional turmoil faced by those who find themselves navigating their way through the painful end of a relationship, the bittersweet ballad serves as yet another showcase for the groups knack for producing anthemic and escapist pop bangers, that manage to cut through the emotional zeitgeist to resinate with both broken and lost souls, in a way that very few new bands can.
Commenting on the captivating track, group member Jimi says via a press release: "It's ultimately a breakup song, but that period of time after a breakup where you're kind of torturing yourself thinking about them all the time.  It was written with a conscious air of hypocrisy in the resentment when the other person is doing the same as you are to move on, like you know it's gonna happen but when you see it it's like a dagger. We wanted it to sound cinematic, like a ride or die, push and pull relationship had come to an end and now there's just a lot history and unresolved emotion."
Watch the official music video for LOVEU2X below:
---
Introducing… Boy Bleach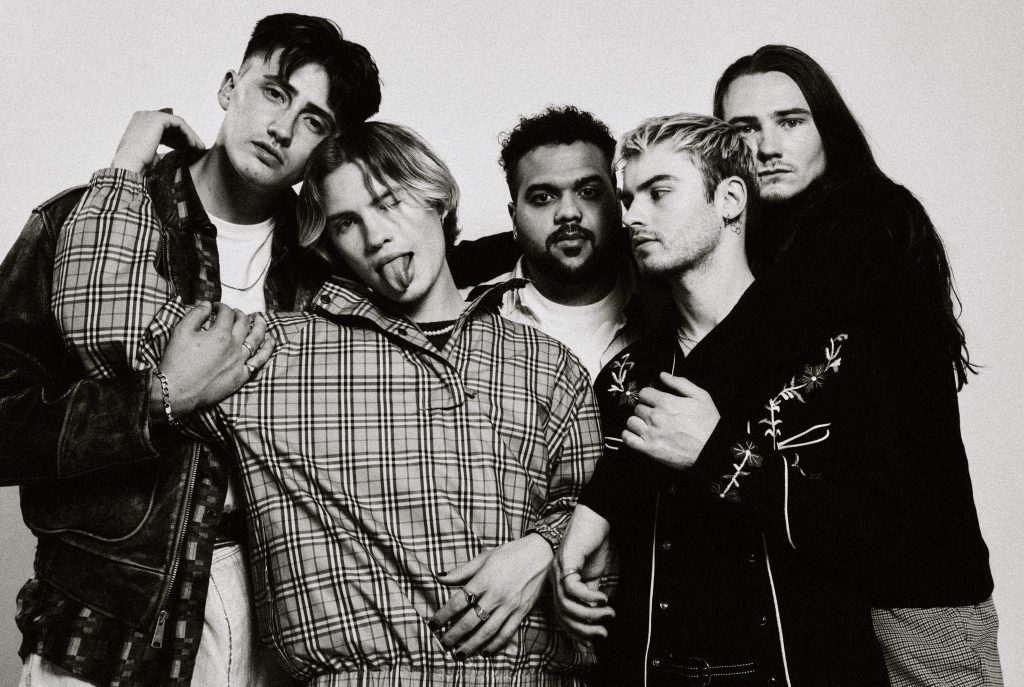 Made up of two sets of brothers, Lou and Jimi / James and Nick, along with best friend JJ, Boy Bleach are a band on a mission to inspire and empower a new generation of young people struggling with the relentless pressures of growing up in a fast-moving and anxiety-inducing world.  
Born and raised in east London, the super talented quintet each draw from of their varied and diverse sonic influences to create an eclectic and unique sound, that defies rules and industry expectation, to catapult the group into their own musical league.
Having now emerged from the "disillusionment and anxiety" of the past 18 months, the group showcase their talents for writing songs that aim to give a voice to those who so often feel unheard, with their latest releases Perplexed and Perfect Guy.
Perplexed (Official Music Video)
LOVEU2X is available to download / stream now.
---
Let us know your thoughts on Boy Bleach over on Twitter @CelebMix now!