The long-cherished alternative rock quartet, Broadside, has released a brand new pop summer anthem, "One Last Time" via SharpTone Records, accompanied by a striking official music video.
"Can we get one more night?/ Can we get one last time to feel it?
Like we felt before/ Back when we wanted, back when we wanted it"
Do you want to add another summer jam to your playlist so you can groove all season long? "One Last Time" by Broadside is the perfect way to ring in summer. Alternative rockers Broadside, comprising Oliver Baxxter (vocals), Domenic Reid (guitar), Pat Diaz (bass), and Jeff Nichols (drums), have returned with their first original song since the quartet's acclaimed 2020 album and Top 5 charting record, Into The Raging Sea, and they still hit unlike anyone else.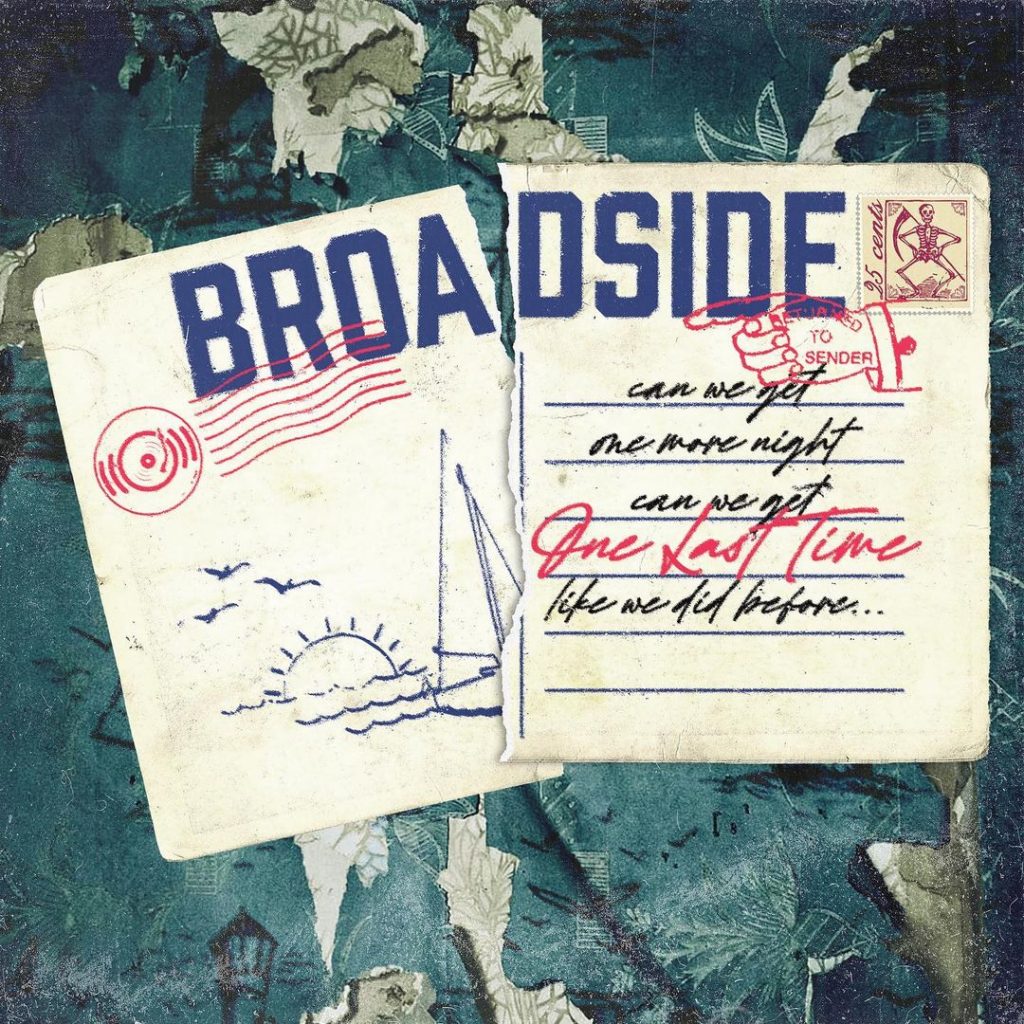 The group demonstrates its reaffirmed confidence and a new sense of self, foraying into new sonic pathways and broadening their horizons while infusing and conserving the essence of their signature vibe in the newest electrifying pop-infused anthem, "One Last Time." It is the epitome of pop-punk in all its sun-stained perfection, with a rousing, heart-stirring chorus and a motivational message at its core.
"On this paradise/ Heaven's too small in my mind
Tear my sins apart for you/ What's left to lose
It's insanity/ I just need your ecstasy
Leave your body next to me/ Next to me"
The astonishing single encapsulates the rush of a head-bopping melody with a message you all are well familiar with. Lyrically, it is a reminder of why you fell in love with the person or the thing you want to achieve. "One Last Time" by Broadside shows the significance of preserving that passionate, burning flame in your heart and why you shouldn't lose that spark until you reach your destination. Let the past be the past, and focus instead on who you are and who you want to be.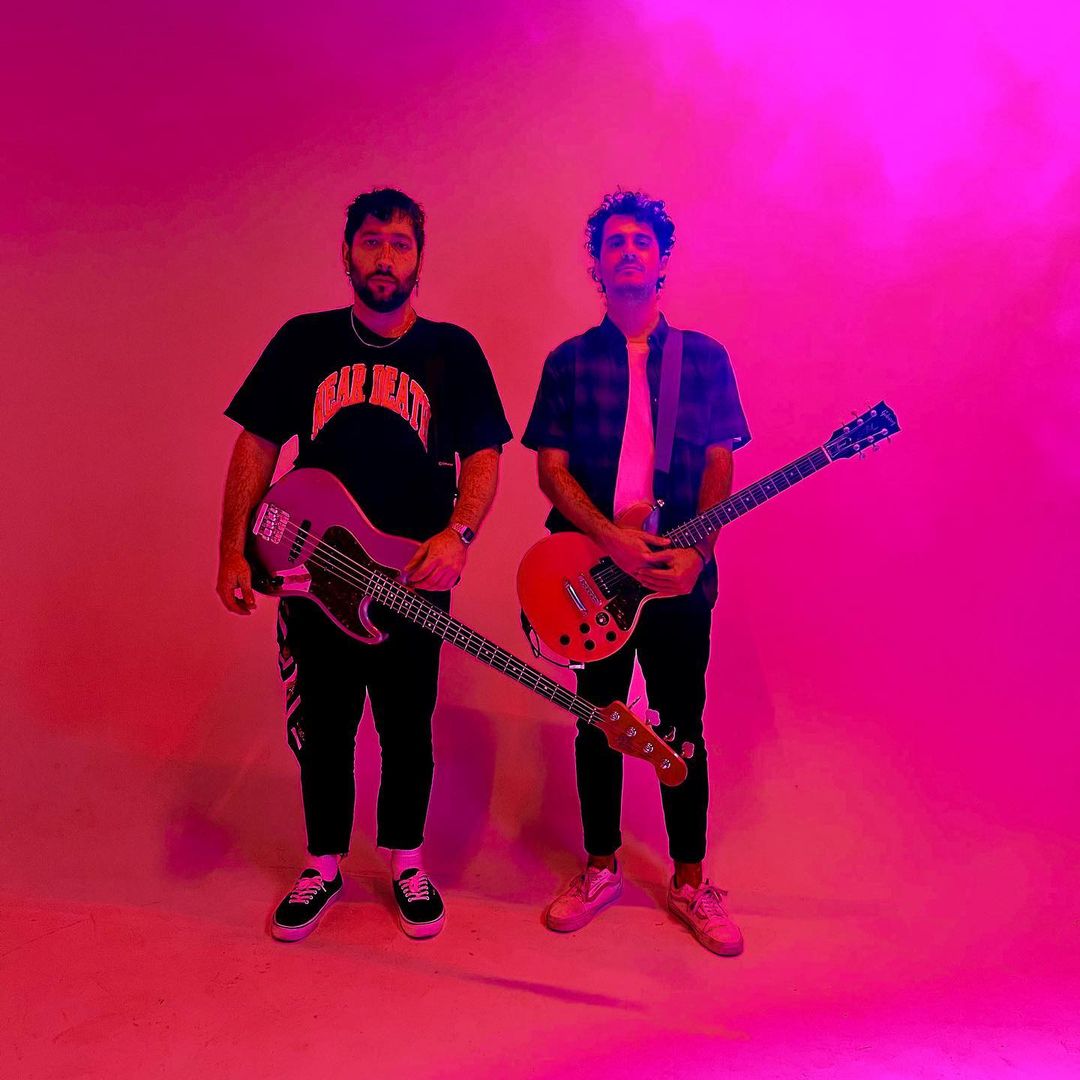 Speaking on the song's inspiration and sharing his thoughts, vocalist Ollie Baxxter opens a portal into the mind of an artist who has stumbled and fallen, but got up, adapted and conquered many obstacles to be where he is today:
I've grown older and somehow less emotionally attached to this world. The song is a message to myself or whoever else; wake up! Remember when you wanted it? Remember why you wanted it!
This invigoratingly catchy and vocally driven single, produced by Andrew Baylis, who has worked with the likes of Sleeping With Sirens, VRSTY, and Savage Hands, can sweep the crowd off their feet in music festivals, massive arenas, onstage, on the road, or even just jamming on a Friday night and dancing on the floor.
Check out the music video below that exudes the confidence and spirited energy of the song one will witness on the stage during the live show!
Broadside is currently on its first full US headline tour with Young Culture, First And Forever, and Cherie Amour. Listen to the song here!
Venue & Tour Dates:
Jul 13 – Orlando, FL @ Henao
Jul 14 – Atlanta, GA @ Masquerade
Jul 15 – Charlotte, NC @ Amos
Jul 16 – Nashville, TN @ The End
Jul 18 – Houston, TX @ Warehouse Live
Jul 19 – Dallas, TX @ The Loft
Jul 20 – San Antonio, TX @ Rock Box
Jul 22 – Albuquerque, NM @ Launchpad
Jul 23 – Phoenix, AZ @ Rebel Lounge
Jul 24 – Anaheim, CA @ Chain Reaction
Jul 26 – Salt Lake City, UT @ Beehive
Jul 27 – Denver, CO @ HQ
Jul 29 – Chicago, IL @ Beat Kitchen
Jul 31 – Cleveland, OH @ Mahall's
Aug 2 – Philadelphia, PA @ The Foundry
Aug 3 – Worcester, MA @ The Palladium
Aug 5 – New York, NY @ The Knitting Factory
Aug 6 – Richmond, VA @ Canal Club
Get your tour tickets here and let us know where you'd be seeing Broadside!
Listen to "One Last Time" on all the digital streaming platforms here.
Connect with Broadside: Facebook | Instagram | Twitter | Spotify
Share your thoughts with us on Twitter @CelebMix!