Multi-platinum-selling British singer/songwriter Calum Scott returns today (June 11th) with the unveiling of his brand new single, Biblical – the first track to be released from from his forthcoming sophomore album of the same name.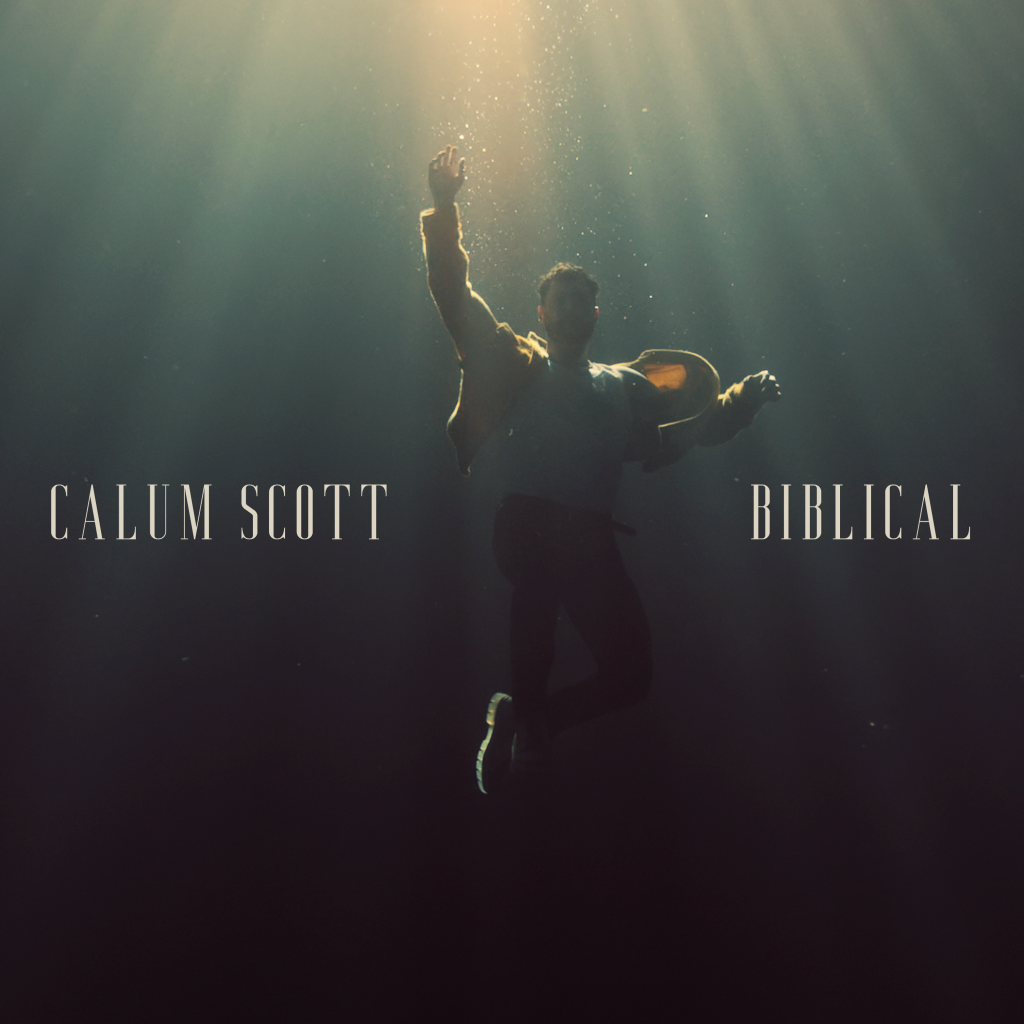 "When you open your eyes, I'll be there by your side…"
Produced by Jon Maguire (The Vamps, Leona Lewis, Kodaline) and partly recorded at the legendary Abbey Road Studios in London, the incredibly emotive ballad serves as the perfect showcase for Scott's soulful voice and formidable talents as a gifted songwriter, with the singles deeply personal lyrics speaking of the extraordinary power of timeless, unconditional love.
Commenting on the track, Calum says: "While I know the word 'biblical' has spiritual connotations to many, 'Biblical' to me is about unquantifiable love, a love beyond description or measure, a love of biblical proportions that transcends everyone and everything. If I can aspire for one thing for this song, it's that the listener hears it and fits a name, a face, or a passion to the lyric and makes it their story."
---
---
For the singles accompanying music video, directed by UK duo Franklin & Marchetta, we see shots of Calum sitting alone in a desolate room, interspersed with images set in an "alternate reality" in which various characters including a ballet dancer, a violinist, and a bride and groom drift along in an underwater reverie. By the end of the video, Scott has broken through the wall that separates him from that enchanted world, becoming blissfully submerged in a brave new world, filled with endless possibilities.
Explaining his own personal connection to the song, Calum adds: "'Biblical' gave me contentment during a really awful time: it was a song that I had almost given up searching for, one that truly spoke to me. Finding a song you feel so connected to is the closest to magic you can get."
"Lockdown had presented all of us a moment to realise how much people mean to us and how sometimes we take that for granted. Singing that sentiment enabled me to release and reflect those emotions, immortalising them. The song means so much to me that I wanted to make it the first thing people hear when coming back with new music."
Watch the official music video for Biblical below:
With his second studio album scheduled for release later in the year, Biblical ushers in the beginning of a whole new era in the already extraordinary career of Calum Scott, as he finds himself relishing in his artistry and fully claiming his identity as a lyrical storyteller.
"Having seen how my music had reacted with people over the last three years, it gave me an opportunity to absorb what I had experienced, to mature and become an artist with a mission." Calum says. "I want to create something for people to feel seen, heard and represented…"
Biblical is available to download / stream now.
---
Let us know your thoughts on Calum Scott over on Twitter @CelebMix now!