It seems Carly Rae Jepsen may be releasing new music sooner than we thought!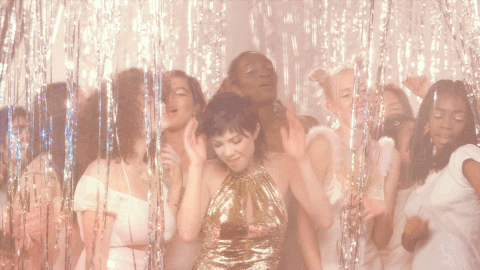 Fans have been anticipating new music from the Carly Rae Jepsen ever since she confirmed, via an Instagram story back in December 2017, that new music is on the way. However, the anticipation has now stepped up a level as there is a rumoured song title – 'Disco Darling'!
The rumour for the supposed new song title is being backed up by the Canadian singer's new Instagram bio, which is being assumed as lyrics to 'Disco Darling':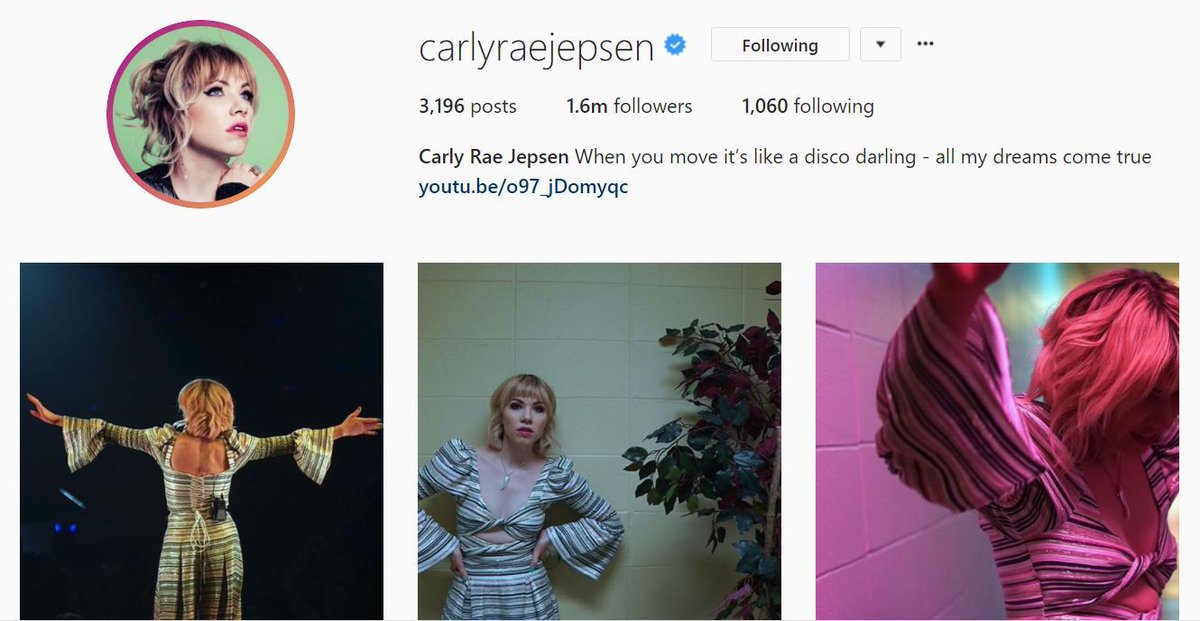 This will be her first single release since 2017's feel-good pop anthem, 'Cut To The Feeling' and fans are excited to hear a new 'disco' sound to her music, which she discussed in an interview with the Vancouver Sun. She told the Canadian tabloid: "I can't explain what we're doing right now, but we're very much into disco-y things."
The pop starlet has also just finished as an opening act throughout the North American leg of Katy Perry's Witness Tour, making now more than ever a perfect time for her to get some new material out there.
The new 'disco-inspired' album will be a follow up from her 2015 album 'E•MO•TION', which was praised by fans and critics due to being inspired by 80s pop music so a 70s disco-inspired album wouldn't go a miss, would it?
With this being a rumour, we shouldn't get carried away just yet as we can only wait for confirmation from her official sources but having such an impressive music catalogue, it's pretty hard not to get excited for new music from Carly Rae Jepsen!
Listen to Carly's 2015 album, 'E•MO•TION', below:
Are you excited for new music from Carly Rae Jepsen? Let us know on Facebook and Twitter @CelebMix.