"It's been a long day without you, my friend…" It's good to see you again, Charlie Puth!
The GRAMMY-nominated pop sensation Charlie Puth made a triumphant return to the live stage earlier this week with unparalleled performance at his recent in-person event organized by GrubHub in Weylin, Brooklyn, New York. We are so glad to see him back on stage, surrounded by his adoring, enthusiastic fans, performing his heart out and delivering an unforgettable evening almost after two years. It was truly a delight for all the lucky New Yorkers who got to be there in person!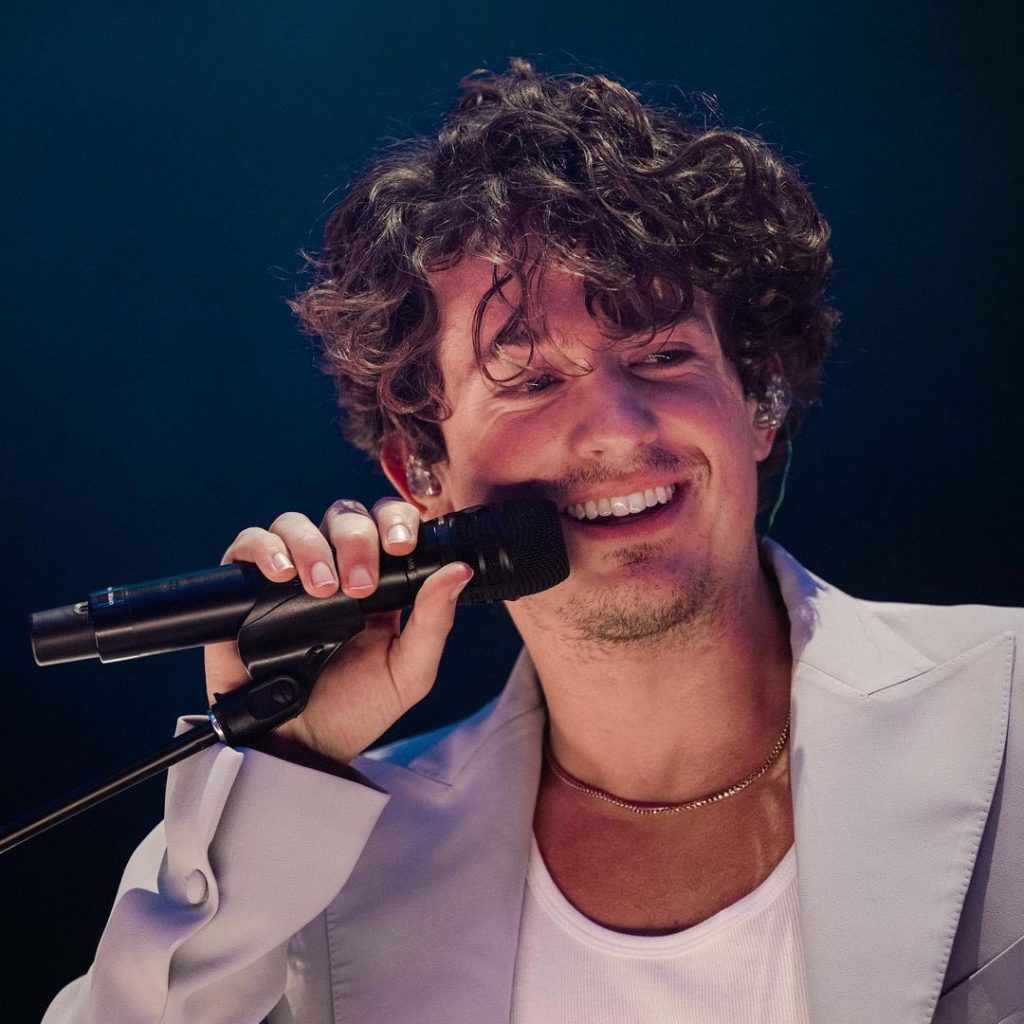 The American singer-songwriter and record producer Charlie Puth achieved success right from his career debut. He rose to global prominence after teaming up with Wiz Khalifa for "See You Again." With two successive chart-topping studio albums, Nine Track Mind and Voicenotes, he has proven to be a prolific hitmaker and highly sought-after collaborator, and now we are eagerly awaiting the release of his third studio album. (Turn that Light Switch on, Charlie. Come on!)
Charlie is one of the most underrated singers and versatile musicians Hollywood has, and he deserves more recognition, appreciation and accolades for his vocal abilities and musical versatility. Beneath the curly bouncy hairdo with a charming personality and an infectious smile that will capture your heart is a gifted musician with impeccable taste, attention to detail, perfect pitch, highly curious, and deep knowledge of the diverse musical styles through the decades.
Even if you are not his fan, you've got to admit that the man is a powerhouse performer on stage and knows how to entertain his audience. Honestly, his live performances even surpass his studio recordings, and we are fans of every record he has released to date. Imagine that! With just his mic, keys, sleepy tea, and mellifluous, enchanting vocals, it was an intimate show attended in-person and on YouTube by thousands of global fans. A nearly 50-minute long set included popular songs and fan favourites from both albums, as well as a surprise rendition of a 1991 classic.
The show kicked off with an interactive segment that immediately transitioned into one of his most streamed songs, "We Don't Talk Anymore." With no auto-tune whatsoever, the singer's vocals and high notes were as mesmerizing as ever. Charlie had a blast performing as his bouncy curls danced on their own while he bopped his head up and down, and his charming smile lit up the crowd. Tracks like "How Long," "Suffer," "One Call Away," and "See You Again (Original Version)" were included in the setlist.
'Cause I can't make you love me if you don't
You can't make your heart feel something it won't
Here in the dark, in these final hours
I will lay down my heart and I'll feel the power
But you won't, no you won't
'Cause I can't make you love me if you don't
The evening's stellar highlight was Charlie's surprise rendition of the timeless classic, "I Can't Make You Love Me," originally recorded by Bonnie Raitt in 1991, which he nailed to perfection. He layered his smooth and sultry falsetto over a lively electric piano setting, enticing us to take the journey with him.
The show concluded with Charlie performing one of his biggest hits, "Attention," sprinkled with lush eroticism and sensuality. Undoubtedly a powerhouse song that brilliantly demonstrates his prowess, the fans were spellbound at the time, chanting the lyrics relentlessly. Over the years, he has covered this song several times and has always outdone the previous versions.
Charlie's stellar vocal range and charismatic on-stage persona were flawless throughout the show. He made small interactions with fans, entertained them, did a live Q/A and gave us glimpses into his upcoming album. Of course, our goofy friend didn't forget to show us his colourful flowery socks that he was proud to wear. We might buy a pair for ourselves for Christmas!
As a dreamer who works hard with an unwavering determination, Charlie will undoubtedly reach the peak of success, and we will be there to celebrate with him!
Pre-save "Light Switch" here!
Share your thoughts with us on Twitter @CelebMix!