Chelsea Peretti, who portrays Gina Linetti on Brooklyn Nine-Nine, has announced she is leaving the show. But not forever.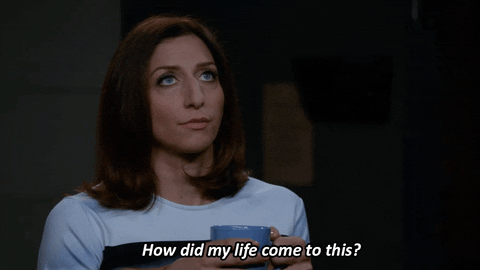 Peretti announced on Twitter Wednesday that her character would depart the show sometime during season 6, the upcoming season of the now NBC show.
Although Peretti's Gina was hit by a bus during season 4 and was absent for a significant amount of season 5 because of her pregnancy, it seems that this exit might be for much longer than that. Peretti, however, did not rule out returning to the show in the future.
B99 fans. Hiiiiiiiiiiii. Chelsea Peretti, here. I won't be doing a full season of Brooklyn Nine Nine in Season 6. But that doesn't mean I won't ever be back, winky face emoji, heart emoji. I want to thank you for the hours you spent watching Gina be Gina:

— Chelsea Peretti (@chelseaperetti) October 3, 2018
confident, idiotic-but-smart, pithy, and infused with rhythm and cell-phone radiation. ???It is hard for me to know exactly what to say. Perhaps Emmy Rossum said it best when she wrote about Shameless (I bolded the extra relevant parts in her quote below):

— Chelsea Peretti (@chelseaperetti) October 3, 2018
— Chelsea Peretti (@chelseaperetti) October 3, 2018
B99 co-creator Dan Goor also tweeted out a statement:
https://twitter.com/djgoor/status/1047532954304438272
Several cast members, including Terry Crews, Melissa Fumero, and Joel McKinnon Miller, tweeted Peretti about their support and shared their favorite moments with her. Although the cast has been together for over 100 episodes, their love and admiration of each other helped fans cope with Peretti's departure from the show.
https://twitter.com/cosmeticwqves/status/1047625711287058432
The 6th season of Brooklyn Nine-Nine is currently filming and is set to air sometime in the winter. According to Goor, fans can expect more socially-conscious episodes including a #MeToo episode during the new season.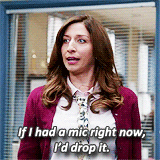 Are you a fan of B99? How do you feel about Peretti's departure? Let us know by tweeting us @CelebMix.