Big Time Rush took the stage for a sold-out performance at Madison Square Garden on June 30, 2022, during their Big Time Rush Forever tour.
Dixie D'Amelio opened the show and sang her most popular tracks, such as "Be Happy" and "Wild," and won over the crowd with a cover of Carrie Underwood's smash-hit "Before He Cheats."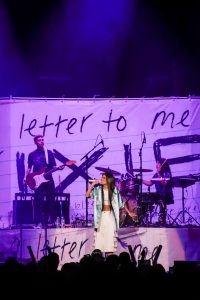 Madison Square Garden was packed with attendees of all ages; some of which had been waiting over a decade to see the group perform live. And after BTR reunited last year for surprise concerts in New York and Chicago, this tour was highly anticipated.
Fans in the audience knew nearly every word to the group's older songs, but they also sang their hearts out to their recently released music. Big Time Rush have shared a few singles with listeners over the past year, including their most recent single "Honey," and their comeback single, "Call It Like I See It," which garnered tons of support from listeners on streaming platforms.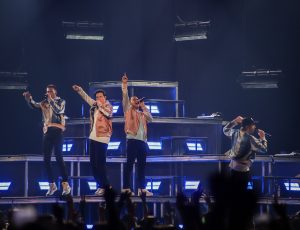 During their performance in New York, the group teased that they've been working on some Spanglish music. Maffio, award-winning record producer, joined BTR on stage for an exclusive performance of their unreleased track and collaboration, "Dale Pa'allà," which is set for release later this month.
Big Time Rush performed the perfect mix of older hits and newer releases. Their setlist included fan-favorites like "Halfway There," "Boyfriend," and of course, "Big Time Rush." During "Worldwide," the group surprised the crowd by bringing up four girls from the audience to be serenaded. However, this wasn't their only memorable fan interaction throughout the night. Right before they performed "Paralyzed," each member ran out into the crowd to sing with attendees in both the floor and lower bowl sections.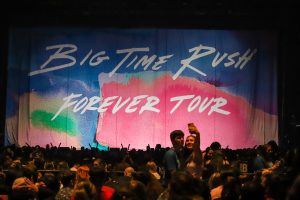 The energy radiating from BTR and the fans in attendance effortlessly became contagious. It was an unforgettable night and a major milestone for the group following their unexpected reunion. And based on the show's sold-out attendance, it's clear that this is just the beginning of what Big Time Rush has in store for fans in the near future.
For information on tickets and Big Time Rush on tour, click here.