Dame Shirley Bassey has announced her brand new single and album title track, 'I Owe It All To You. The single, which will be released from her brand new album, will be played exclusively on BBC Radio 2 on Sunday 4th October.
Fans will be able to tune into the show at 11pm which will also be Don Black's final show. He wrote the single for Dame Shirley specifically for her upcoming album, which is set to be released on 6th November 2020. The pair have worked together previously, with Don having also written 'Diamonds are Forever', the famous James Bond theme song which was sung by Dame Shirley back in 1971.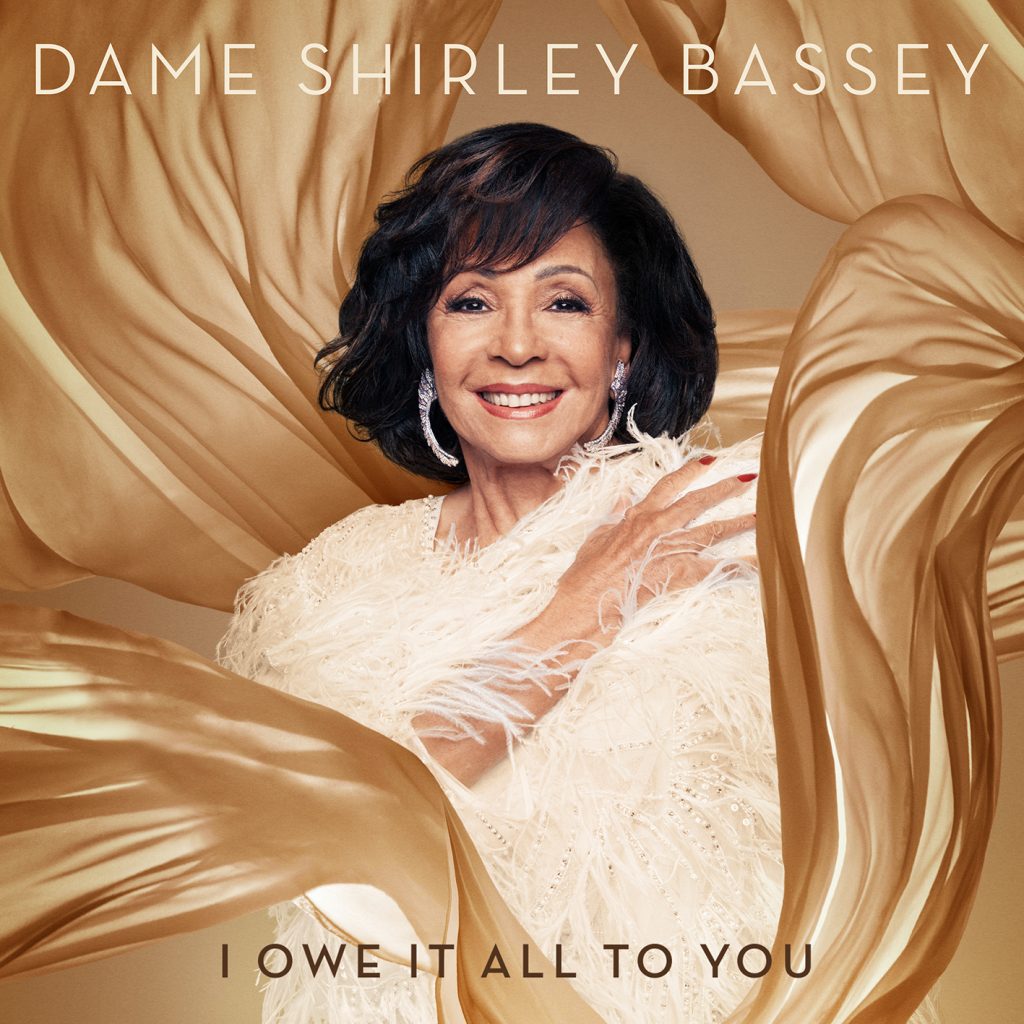 Dame Shirley spoke highly of Don's writing skills by explaining, "Don has a gift of writing beautiful songs. This track feels instantly classic and the lyrics mirror exactly how I am feeling. It's as if Don found a way in to my mind." She then went on to say, "I owe it all to you, you were always there; making my dreams take flight. This song is for my fans."
The album I Owe It All To You is assumed to be her grand finale and also expected to be one of her greatest pieces of work.
Speaking about the single, writer Don Black explained, "I've had the phrase 'I Owe It All To You' floating around my head for some time. As soon as I heard that Shirley was making her final record a light came on!  I then wrote it with her in mind knowing that she doesn't just sing songs she lives them. She is a songwriter's dream and one of the best story tellers of all time. The lyric tells of the contentment that can be found on stage and the uncertainty that comes when the curtain comes down."
Dame Shirley Bassey has also released the trailer for her album, exciting her fans. She began teasing the album a few months back, explaining how she was working on new music. The album is set to be a gift that has been made with love for her fans to celebrate a lifetime of their support.
We can't wait for the new music from the legend! Are you as excited as we are? Let us know via Twitter @CelebMix