Building a career while studying seldom ends well as most people find themselves overwhelmed with balancing both. However, there are a few exceptions to the situation. DJ Jerzy Roginski Jr is a musician and entrepreneur who established himself in the music industry while pursuing his education. He and his partner Salo Sion are currently running an artist management company called Parabolic Moves Entertainment to pave a more leisurely journey for the next wave of musicians.
Jerzy Roginski Jr's career started as most independent musicians do today. He created an account on the music streaming platform SoundCloud where he has been sharing his works. Simultaneously, Jerzy delved into his studies. As a student of the accelerated nursing program at Keiser University, his greatest challenge was keeping himself balanced as he pursued his music goals. While most people would have had to sacrifice one for the other, Jerzy managed to maintain his position on the dean's list consistently. 
The young musician's academic hustle was no fluke as Jerzy believed in his ability to pursue a career while studying. "I felt torn up inside, anxiety and depression haunted me as I struggled to maintain school and create great music for the public. It was a living hell for me, but I never gave up on myself and am here to stay," says Jerzy Roginski Jr.
His SoundCloud racked up 5 million streams online, earning him the verification badge, which put him in the same league as the top 5% of artists in the world. This achievement attracted the attention of several record labels, and Jerzy ultimately signed with HEXAGON and FRESHSQUEEZE for his hit single "Remember" coming out on May 28, 2021 on all platforms.
As an artist who has struggled with mental health, Jerzy Roginski Jr knows that music is bigger than him. He stresses the importance of authenticity and has described other artists as people who are "in it for the fame, the girls, money, and validation." Jerzy strives to make music that can bring people together. He understands that artists have a platform that puts them in an influential position and plans to use his platform to address problems like poverty, segregation, climate change, and violence.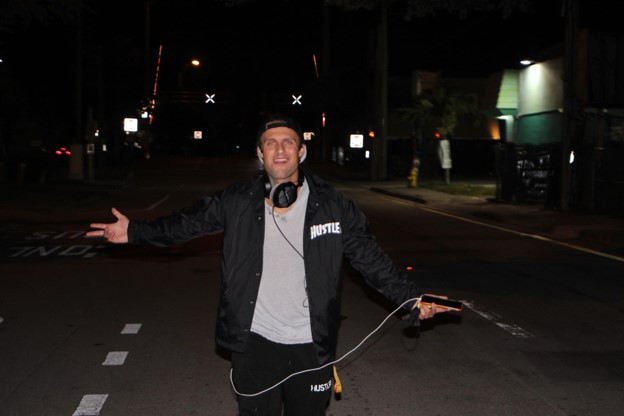 "This is the reason I started music in the first place," Jerzy revealed, "To show others that anything is possible and to help others as much as I can from my own experiences. I want to show the world that it is okay to be vulnerable and to bring awareness to the public of the worsening global mental health, a topic that is very often overlooked."
Today, Jerzy has established himself in America's number one dance station Revolution 93.5's roster. While he had the advantage of time and age on his side, Jerzy Roginski Jr decided to take his career to the next level by co-founding a company called Parabolic Moves Entertainment. He and his partner Salo Sion created the company with the purpose of helping fellow musicians and rising artists build their own careers without having to endure the hardships they did. The company is filled with people who share their vision. "Setting artists free eternally" is the company motto as they aim to go beyond the typical business format and create a family.
Jerzy Roginski Jr plans to transform Parabolic Moves Entertainment into an empire of talented artists that can usher in a new paradigm to music for the years to come. Additionally, he hopes to broaden his platform to launch fundraisers and charity foundations to help the less fortunate.
Learn more about DJ Jerzy Roginski Jr by visiting his official website. You can also get more updates by following him on Facebook, Instagram, Soundcloud, and Twitter.