Fun fact: If you look up Ed Sheeran's "÷" album on YouTube, you'll quickly find out that his song's "Perfect" lyric video is the third most viewed lyric video of all the songs from the singer's latest album with a total of 196 million views (the song since went unlisted, but you can still find it here if you'd like to check the information). The first two are lyric videos of his singles "Shape Of You" and "Castle On The Hill", which is understandable considering the fact that they were the first two posted.
Sheeran went to his official Facebook page to share the news that this fan favourite would also be his next single.
The reason we believe he's so proud could have something to do with the fact that he had written the song with intentions of making it one of the most memorable songs in his career, as Ed said himself in an interview with Zane Lowe:
"I just wanted to beat "Thinking Out Loud" because I know that song was going to define me…With "Perfect", it was like, I need to write the best love song of my career."
So the pressure was on, and Ed Sheeran most certainly delivered a masterpiece.
The romantic ballad was inspired by none other than his own girlfriend Cherry Seaborn. Sheeran guaranteed that the song would mark the first dance at hundreds of weddings, and after listening to the song for the first time in March this year, we completely understood where he was coming from.
The song is already Gold certified in four countries, and Platinum certified in five (including double Platinum in Ireland), so we have no doubt that this song will be an even bigger hit than it already is.
Now we just have to wait a little while to swoon over the official music video.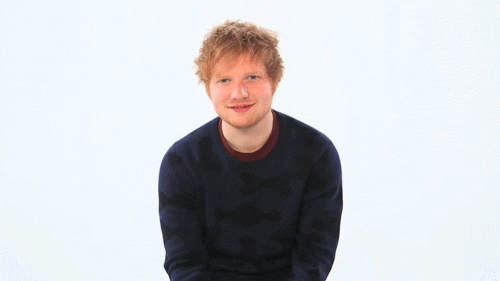 Are you as excited as we are for this one? Share your music video ideas for "Perfect" over at CelebMix!