AleXa is one of the most exciting rising K-Pop stars on the planet.
She recently dropped her debut single album, "ReviveR", which includes including the pop-tastic lead single "Xtra" as well as brand new track "Obsession".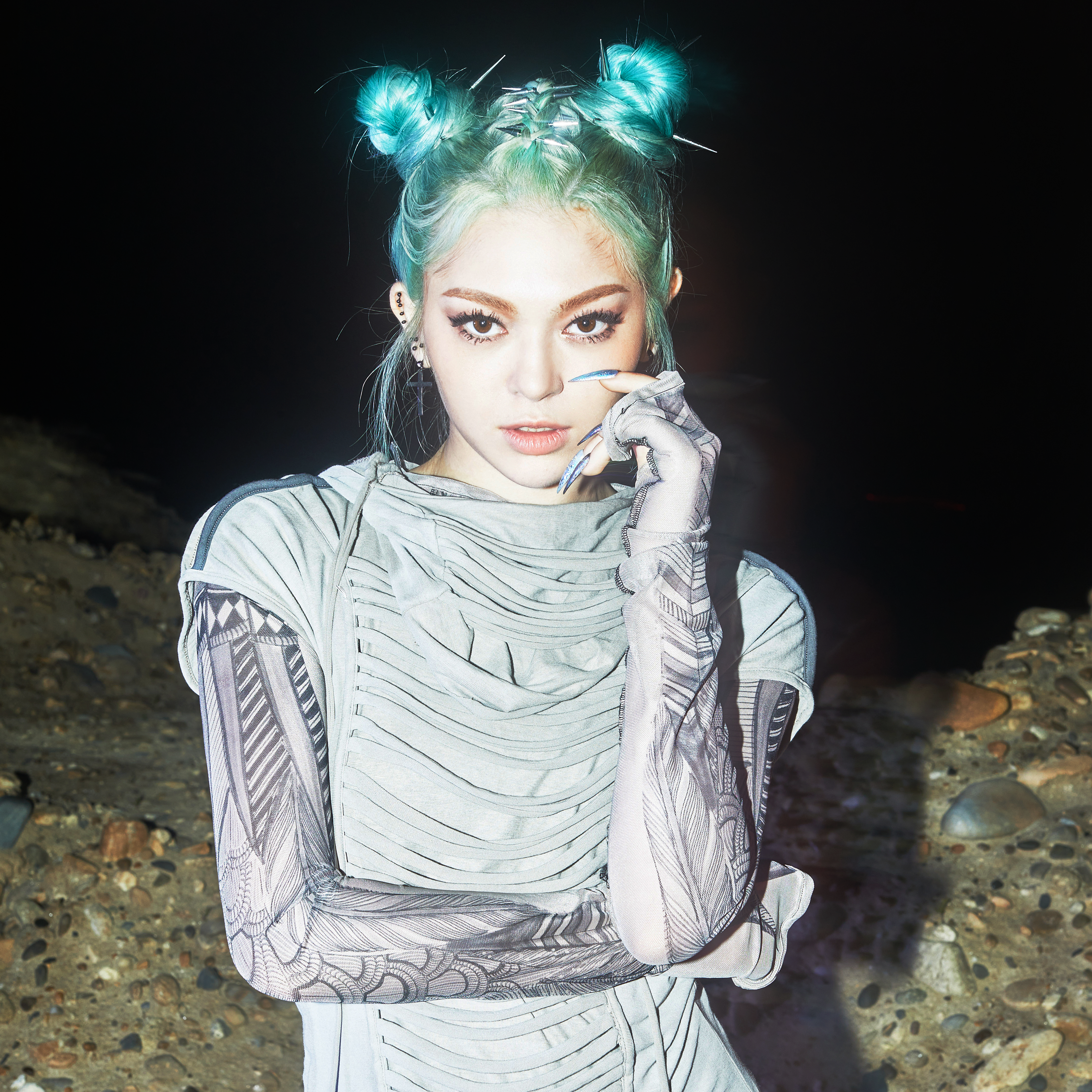 The singer-songwriter was also a headlining performer and co-host at Joy Ruckus Club's K-Pop SuperFest virtual online concert, which took place in June.
CelebMix have spoken to AleXa herself to find out more about "ReviveR" and her performance at the concert.
Hi AleXa! How has 2021 been for you so far?
"It's been pretty nice thus far, no complaints. I just hope that the pandemic ends soon and that everyone is in good health so that we can start touring…"

So you recently performed at the K-Pop SuperFest… how did you get involved?
"Not only did I perform, I also had the opportunity to co-host the event! I'm so grateful that Joy Ruckus Club reached out to my team for this event."

What was performing at the SuperFest like compared to a normal concert?
"It was incredible!! Getting to co-host, perform, and see many of my respected seniors' performances was a dream come true. It was truly an unforgettable event."
What were some of your highlights from the show?
"Without a doubt, Jessi pulling me and Kevin (my co-host) up on stage to perform her last song 'Nunu Nana' together. It was so much fun and will forever be an iconic memory for me!!"
Did you see any other acts perform? Who were your favourites?
"Ailee and Jessi were absolutely mind blowing to watch perform!! They're both such powerhouses in their crafts- truly unmatchable talents. Of course, gotta shout out my co-host; The Boyz are such a well-rounded group!! Super cool performance."

What is one of your favourite songs to perform and why?
"To this day, I'd say 'Bomb' is a favourite of mine to perform! It's my debut song, but every stage I get to perform it, I take it as a challenge to do better than my last performance!"

Do you have plans to tour South Korea or other countries once it is safe enough to do so?
"Of course! Without a doubt, touring is on my agenda!! When exactly? Not quite sure, but, until then, everybody stay safe!!"

You recently released your new single album "ReviveR". To those who may not have heard it just yet, what type of sound can listeners expect?
"My new album brings out a bright, funky, and colourful side of AleXa that fans are yet to have seen. Complete 180 from the current AleXa concept and discography!"
Which do you prefer – "Xtra" or "Obsession"?
"I can't choose between the two – they're equally lovable and each has their own charms. 'Xtra' is a fun performance track and 'Obsession' is a song that I directly helped with writing and composing!"
How did you decide on "Xtra" to launch the new release?
"We wanted to surprise fans with a brand new image and sound for this comeback. Upon hearing the demo, we KNEW 'Xtra' was the one. It's fresh, vibey, and perfect for the summer!"

You also filmed a music video for the track… what was the process like?
"It was a two day process full of many, many costume changes. We're fortunate that the weather was nice while we were filming, as it was all primarily shot outdoors. This MV was so much fun to film!"
Which artist would you love to collaborate with and why?
"If I had to choose a western artist, I'd say Ashnikko!! I love her. I live for her. As for a fellow Korean artist, I'd really love the chance to perform on the same stage as HyunA someday."

Do you have any non-music projects lined up later this year?
"There are a handful of things we have in the works. Can't give you too much detail, but I feel like the fans will be pleasantly surprised!"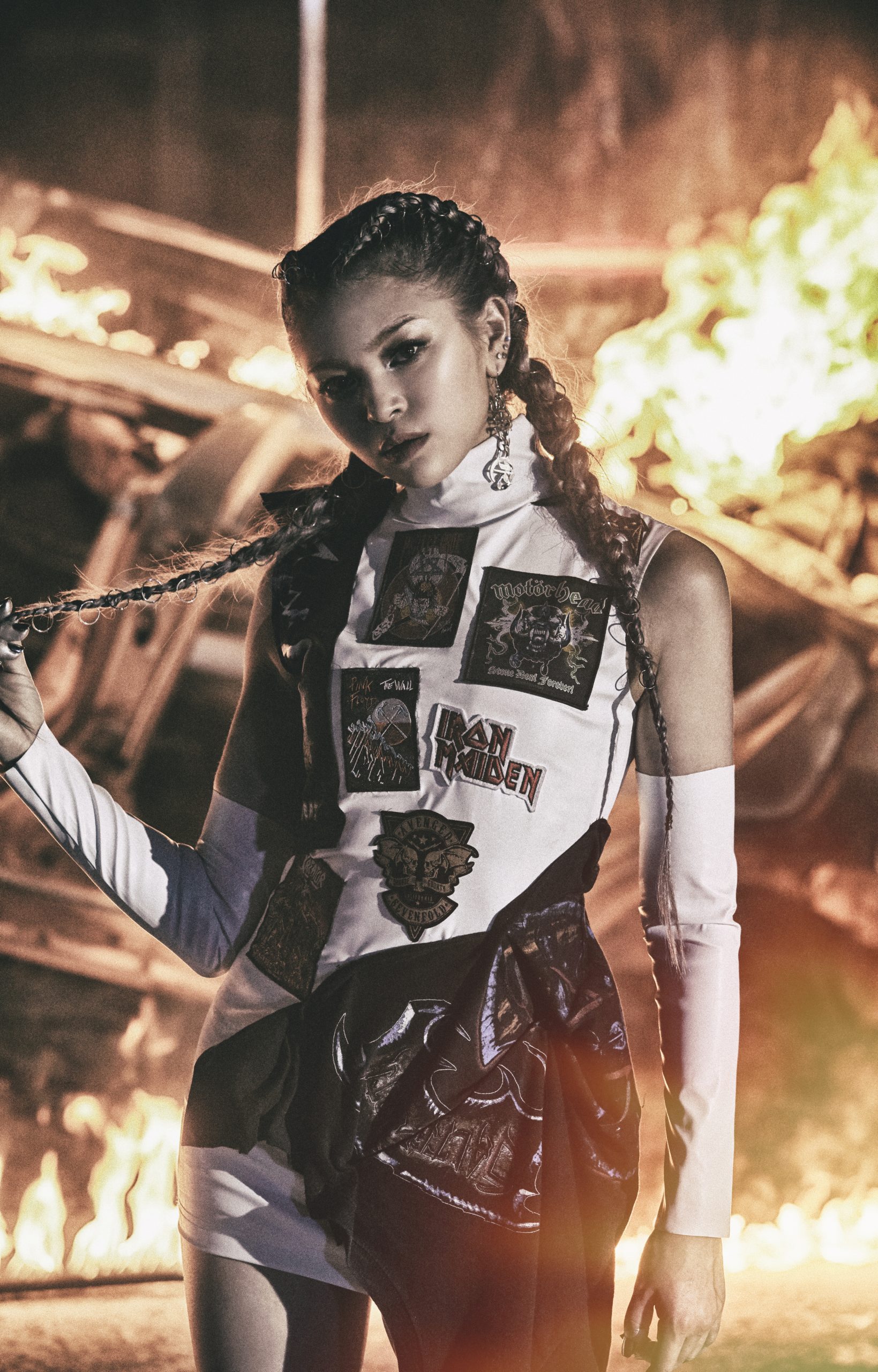 Finally, do you have anything you'd like to say to your fans?
"Thank you all for the constant love and support that you have shown me on my journey! I hope to never disappoint, and I will continue to work hard to be worthy of your love and kindness. Stay safe & stay healthy!! "
We would like to thank AleXa for taking the time out to talk to us!
"ReviveR", the latest single album from AleXa, is officially out now and you can listen to it below:
Make sure to follow AleXa across social media:
Twitter | Facebook | Instagram
Let us know your thoughts over on Twitter @CelebMix!