Guitarist Dan Richards worked with One Direction for most of their career. He performed with them on all their sold-out world tours. Played alongside them on numerous TV shows and travelled the world with Harry, Liam, Louis, Niall and Zayn.
We recently had a chat with Dan about his time working with the band and some of his favourite memories from the time. We also spoke to him about his new website Pro Music Tutors which helps musicians find work and offers it's students the opportunity to learn music online or from the comfort of your own home.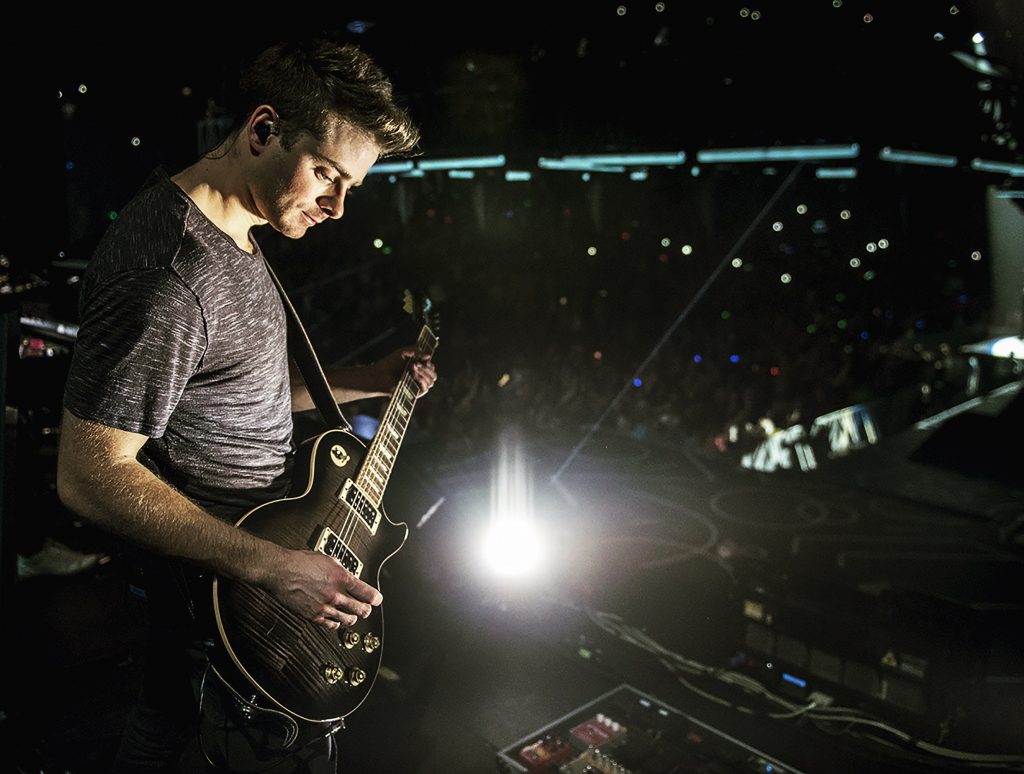 How did you end up playing alongside and touring with One Direction?
The band held auditions in London for Guitar, Bass and Drums.  The Music Director Jon Shone had us play with different musicians to try and find the people who worked best and got along together. Once Jon found a band line up he liked we then started learning the songs to perform for the 1D guys. 
What's one memory from your time working with the band that sticks out in your head as being most special? 
I mean there's so many it's hard to narrow it down. It was always a goal of mine when I was younger to play at Madison Square Garden, being English there isn't a whole lot of chances to experience that, so getting the opportunity to perform with 1D and the rest of the musicians was unforgettable. 
  Do you have a favourite 1D track or one that you most enjoyed playing live? 
There are so many well-written songs it's hard to choose a favourite. 1D wanted their show to be a rock show, so there were a lot of fun opportunities as a band to really play into that, whether that be playing guitar solos or just running around the stage, Alive and Diana stand out to me as songs I couldn't wait to play every night.
If One Direction toured again, would you like to be involved again?  
Absolutely, it was an amazing experience, something that was so easily taken for granted at the time. We were living in a touring bubble, getting to visit all these exciting places and perform to thousands of people all over the world. It's something that only a very few get to experience, and it isn't until you stop touring and return home do you realize how crazy it all was.
Each member has gone on to do very different but amazing things since the band went on hiatus, do you know when you worked with them that they all had their own strengths and interests musically? 
It didn't surprise me that they went on to showcase their own musical talents. People forget that they originally went on the X-Factor as solo artists so they already had a talent in them to be able to perform on their own.
I think it's great they have been able to explore their own sound and style and grow as artists. I think whenever they decide to get back together and record again they will have so much more to say as a group, with many more experiences to draw on. 
Since the band's hiatus you've done so much, teaching people to play the guitar, songwriting, producing etc, what is it about music you love and how has Covid-19 impacted what you do and plans you had for the future?
When you decide to pursue Music as a career, it has to be your life and your passion, so for me it has never really been about doing one aspect of music. Whether it be performing live, writing, producing or teaching others, I try to keep a balance in everything, it helps keep life interesting and gives me a reason to get out of bed in the morning.
As for the future, it is a really hard time for everyone right now, in particular the music industry. Realistically I don't see our industry returning to any sense of normalcy until next year.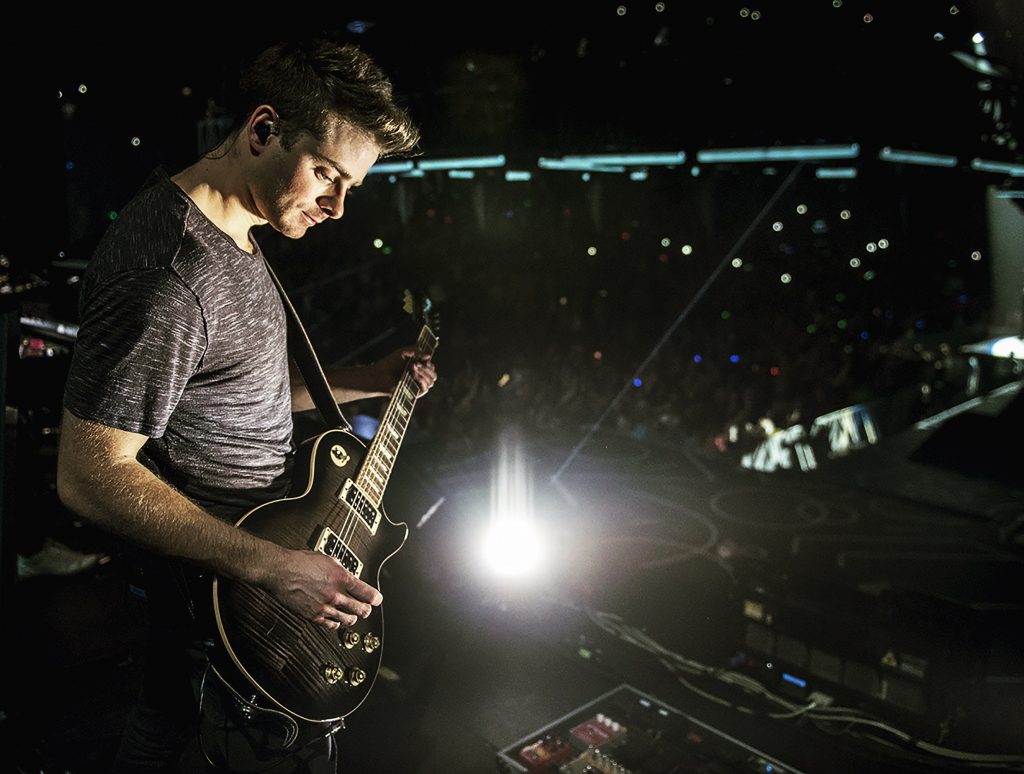 Fortunately for myself I work in several areas of the music industry, not just live performance, so that should keep me going until next year, however some people are not as lucky.
I recently set up my teaching website Pro Music Tutors to help other musicians find work who would usually be busy touring with other high-profile acts this time of year. With so many people stuck at home, more people have been reaching out to work on a new hobby, so not only does it support musicians in a tough place right now, but also gives people the opportunity to learn a new skill from some of the best in the industry. 
You can find out more about Dan Richards new teaching website Pro Music Tutors, here. You can also follow him on Instagram and Twitter.