Rising singer-songwriter Blanche has arrived with her incredible debut album, "EMPIRE"!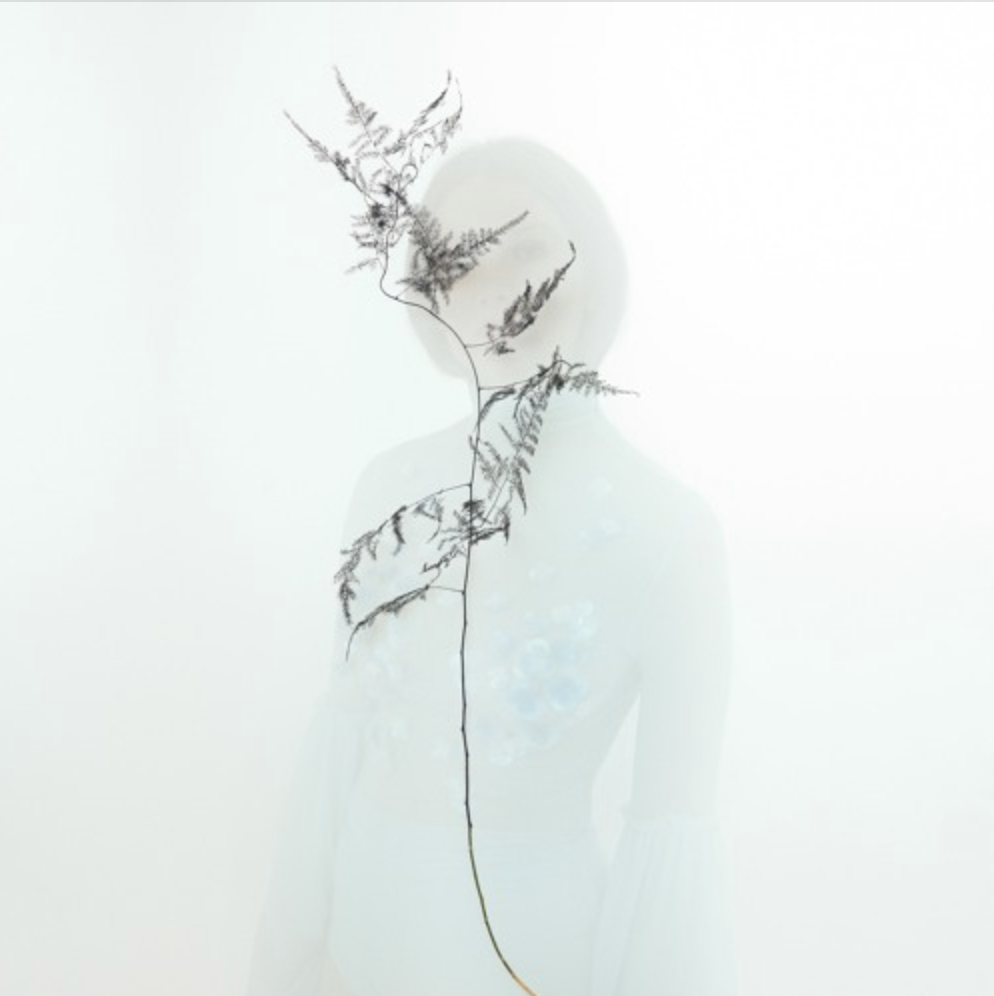 Co-written by the singer herself and co-produced by Rich Cooper, the indie-pop record takes listeners on a journey across its 12 different tracks, as it fuses electronic and pop music together, with the atmospheric, minimal production highlighting Blanche's vocal performance.
Here at CelebMix, we got to talk to Blanche a bit more about the album and some of the more personal tracks the record had to offer.
Hi Blanche! How does it feel to finally be releasing your debut album, "EMPIRE"?
"Well it feels good, but also hard to realise. I've been working for three years now at very different moments, places, with very different people. And to think that now it has all come together, it feels impossible but still it is true! The album is here, it exists, people listen to it.
"We've talked so much about it, it was always just a concept in our heads, and now it has a name, a tracklist, songs, ratings on the platforms, streams, a visual, comments from people. I'm super proud honestly. Super excited to see where this is all going!"
What inspired the direction you pursued for the album?
"Well, for the music part; all the music I've been listening for years, what made me feel the most things in music, what music touches me. I wanted to make people feel these things that brings me so much when I listen to other people's music.
"I was inspired by people, their stories, their feelings, all these paths crossing each other, what it creates, what we do with all that. Also I talked about my feelings, which are feelings a lot of people could feel as well. I really wanted this album to be an honest representation of the world and the people in it, but more as bodies filled with stories and emotions.
As for the visual part, I inspired myself from surrealistic paintings, more precisely from those of Gertrude Abercrombie. The artistic director presented these paintings to me and I was shocked; there was such a strong atmosphere spreading out of it, really mysterious, without a lot of elements.
"This is really the kind of things I wanted people to feel while looking at the videos, visuals. It's not too precise, the things that you'll see on these scenes. You can try to analyse everything that is shown and try to understand why it's there, but in the end the best you can do is not think too much and just try to feel what's coming to you naturally while looking at it.
"So I wanted with that visual world to give space to people to imagine and feel their own emotions, what would instinctively come to them."
What it's been like to release the record during the coronavirus pandemic?
"Well, this is clearly not what I was imagining, it's for sure quite frustrating to not be able to see people in real life.
"All the interviews I had to do through the phone, it takes away a lot of what the conversation could be. But then also the period before the release I would have been suppose to rehearse for the release party concert, and be with my musicians, making music, really feeling that something was about to happen.
"And here I was just home, living kind of the same life as in the last months. And then of course, we were suppose to have the release concert, see all the people, meet with them, sing to them, with them, and going to festivals this summer sharing this album.
"So yes, it's quite hard. I'm just hoping that people will listen to the album over the summer and that after that I can get to perform at concerts and meet fans and sing with them the songs that hopefully makes them feel a lot of things."
What is your favorite song on the album and why?
"Honestly, it changes all the time. It depends on my mood, when I can relate the most to one of them."
The album's second track, "Till We Collide" is the lead single. How did you decide that this song was going to kick off the era and be the first song fans would hear from the then-upcoming record?
"I always kinda knew this song was something. There was always some kind of evidence, from the first writing session, I knew what this song would be about, what it made me feel, it was just all there already; and I knew where it was going.
"And all along the work, everything was coming together. I just like to make things following my instinct, and this song really made me feel something huge, and I wanted people to feel that thing first, before anything else. It also kind of sums up everything I'm talking about in the album."
As well as "Till We Collide", there are some other really personal songs on the album, such as "Lonely". Did you experience any particular point in your life that inspired these tracks?
"'Lonely' is not so personal, it's more a message that I'm sharing to other people. I know I don't need to be lonely, that it isn't good. No matter how low I'm feeling, I know that seeing people is what helps me the most, I'll never convince myself that I'm better off alone cause that's a lie for me.
"And in this song, I'm saying to people that are convincing themselves with this lie, I'm telling them no, you need people and people will help you, be honest with yourself and try to understand what you really need, put your feelings in motion, don't close yourself up.
"'Till We Collide' is a little fiction about love, how beautiful it can be and how it can bring you ten feet underground. How these feelings find a balance so that I'll be the most important thing in your life and no other thing will matter more. So of course, I could write that cause I've been in love, many times, too many times!
"So I could just write about all these things you can feel in love, what it can bring you. But also, this feeling is so powerful it can kill you cause you will fully commit to it and it can bring you to some very bad places."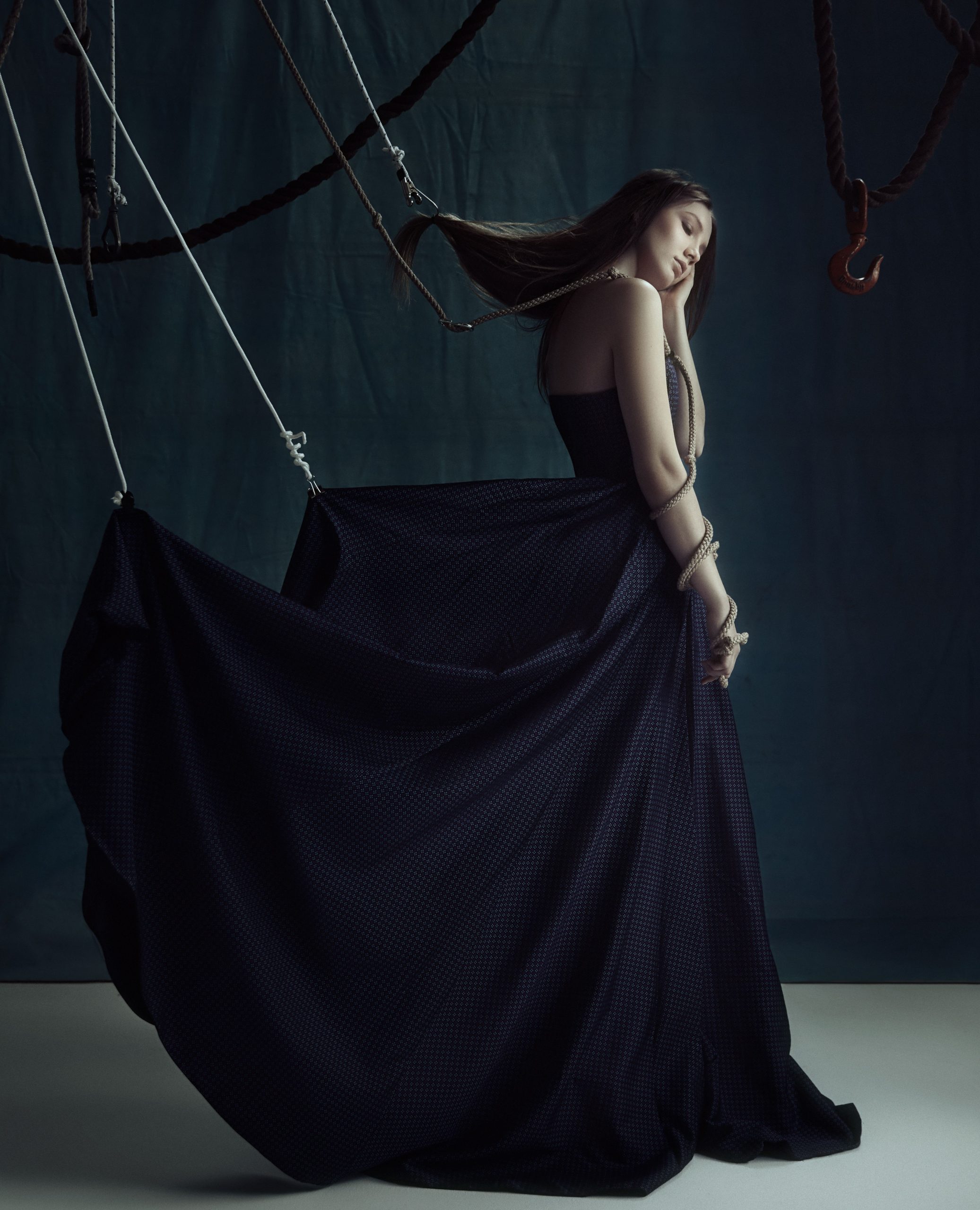 What was it like to work with Rich Cooper (co-producer) on the album and to co-write the tracks?
"It was nice working with myself and getting to evolve and learn so much about writing while creating the album! Working with Rich was an amazing opportunity, he's an amazing producer and a super cool person. He's always gonna think about cool sounds, drums pattern, effects, melodies that you wouldn't think of, and always quite original ideas. He's also very listening, always ready to try an idea I'd have, trying to understand what I mean.
"It's an honour to work with him, he has huge experience, he worked with a lot of super talented artists.And it's cool that I can use all this experience into my album. So yes, we always spend really good times in the studio with Rich, always relaxed, I love these times."
Who have been some of your musical inspirations on the record?
"Lorde, Soak, Ry X, Banks, Tunng, Sigrid, Lana del Rey, Daughter, Alt-J, and many more…."
If you could collaborate with any artist, who would it be and why?
"Alt-J, they make such special music, I'd love to discover and experiment with them!"
10. What are some of your favourite songs at the moment?
"'Steal' by Maribou State & Holly Walker, 'Ligne 3' by Lapsley."
11. Do you plan on touring for this album once it is safe enough to do so?
"I'd love that so much. If I could be the support act of a band that are touring, I'd love it so much, it could bring new people to discover my music.
"I'd also love to go on my own tour and meet the people that follow me, share with them the music they liked on the album, sing with them…"
12. Finally, do you have anything you want to say to your fans?
"Yes, I hope the album helps you in some way, that you can find your way into it. That you're able to listen to it and feel things, that it makes you think but also sometimes you can just vibe and think about nothing. 
"Thank you for supporting my music and what I do, I really hope we can see each other in real life at a concert someday!"
We also want to say a massive thank you to Blanche for taking the time out to talk to us!
Blanche's debut album "EMPIRE" is officially out now, and you can listen to it below:
Make sure to follow her on social media to keep up with her career:
Twitter | Facebook | Instagram
Let us know your thoughts on the album and your favourite track over on Twitter @CelebMix!