After watching Sam Clark as one of three main characters in the new film Tell Me I Love You, we managed to interview him about the role he played, his career to date and his steps in the music world.
We totally enjoyed the new film, and highly recommend you check out our film review of Tell Me I Love You. It is about three friends who all live together and have big plans for their music careers but they need to find the money to record a demo, but when an opportunity to do so leads to two fake marriages and difficulties in keeping up the lies, their own lives completely unravel.
Sam Clark plays Ben, who marries both Ally and Mel in the film. Check out our interview with him below about Tell Me I Love You, his character, and his career including his music as well as starring alongside Margot Robbie in Neighbours and being a part of Grease: Live.
Hi Sam, we hope you are staying safe and are healthy. How are you coping with the way the world is right now?
Hi CelebMix, I'm doing my best to stay safe and healthy, thanks. Hope you all are too. I've been up and down over the past few months. It has been challenging to remain consistent with so many external stressors, but I'm at my best when I'm eating well, exercising regularly, actively communicating and creating a schedule.
You star in the brand-new film Tell Me I Love You, in your own words, can you tell us what the film is about?
Tell Me I Love You is a light-hearted romantic comedy about three best friends/roommates/bandmates (Ally, Ben and Mel) who hatch a crazy plan to help them achieve their music industry dreams while navigating LA's complex dating scene.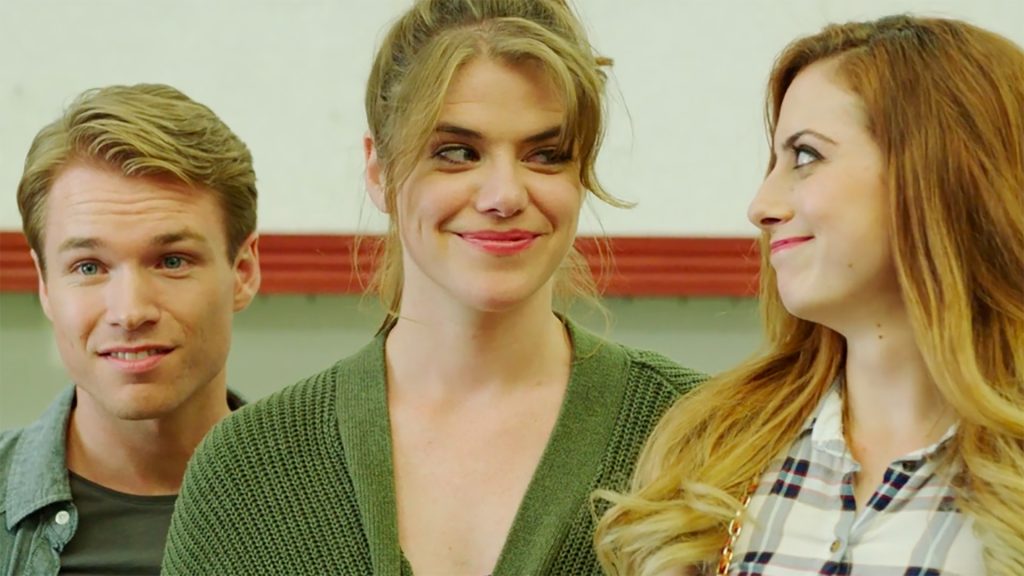 You play Ben, how did you get the role?
I auditioned for the film at the end of March 2016 and was asked to prepare some music as well as a few scenes from the film. I think I performed a (then unreleased) song of mine called "Out Of Reach". The callbacks were a few weeks later and the film began shooting a week after that. I remember I was still waiting to learn what accent my character Ben would have until the day before shooting commenced.
How would you describe Ben as a character within the film?
Ben is a struggling musician in his late twenties/early thirties, who is trying to keep his dreams alive, find love, and grow with his tribe.
What character traits do you think you share with Ben?
Well, I guess I'm a struggling musician in my late twenties/early thirties who is trying to keep his dreams alive haha… but I don't think we're that similar. We're both optimistic, and like to think outside the box, but I hope I make better choices than Ben does.
Do you have a favourite scene from the film? Which is it and why?
It is always special to have your original music featured in a film, so the scene where Ben performs "Touch" for Ally means a lot to me. Also, the beach wedding scene was a blast to film and I really enjoyed how that fit into the film.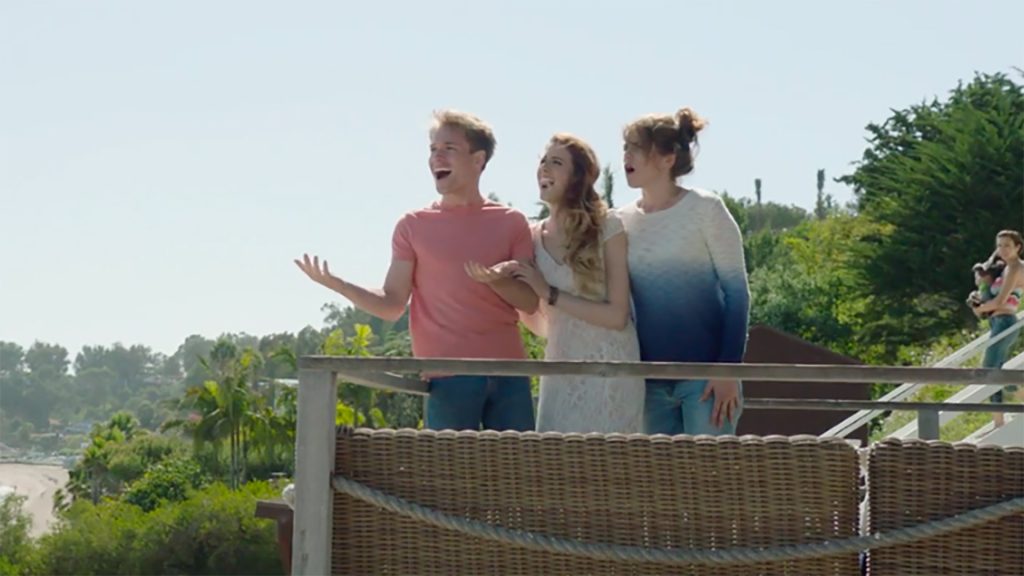 The film was set in the beautiful location of Malibu. What was it like to film there?
Malibu is a beautiful part of Southern California and I'm so lucky to have worked there a few times now. It has its challenges, but the view of the Pacific Ocean is worth it.
You work alongside Paulina Cerrilla and Kaniehtiio Horn, who play Ally and Melanie respectively. What were they like to work with?
One of the strangest parts of being an actor is pretending to be best friends with someone you've just met, who is doing the same, while both trying to get to know each other in real life. I don't know if I'll ever get used to it but we all had some fun moments together.
Tell Me I Love You has been created and directed by Fiona MacKenzie. What was she like as a director?
I have always loved working with female directors. Fiona gave me a lot of freedom and trust, which I appreciated.
It has a couple of musical numbers throughout and you can be seen playing a guitar. How does music affect the storyline of the film?
My songwriting partner Bill Grainer and I wrote a song called "Touch" that we thought was a perfect fit. It's about opening yourself up to the possibility of love after pain and mirrored Ben and Ally's complicated relationship.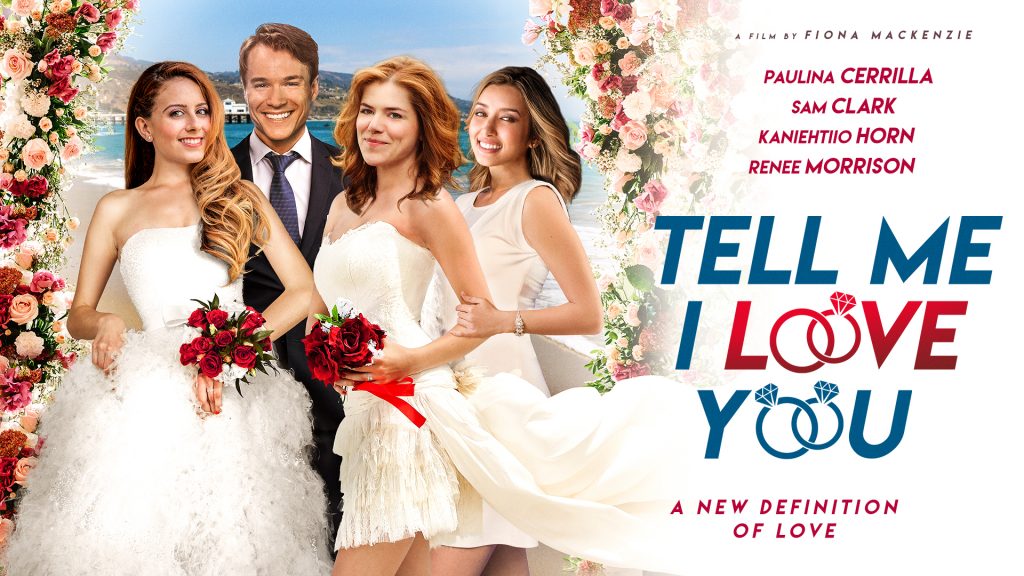 In the film, you get married twice, in two different wedding ceremonies (one is small and on the beach, and the other is a big celebration with family), which wedding would you personally prefer?
I am definitely a low-key wedding kind of person. Preferably in nature followed by a sort of extended honeymoon where we visit friends and family around the world.
Talking about weddings, your first acting role was in Neighbours where you played Ringo Brown and you married Donna Freedman, played by none other than now-Hollywood actress, Margot Robbie. Looking back on your time in Neighbours, what was it like to be in one of Australia's biggest soaps?
Neighbours was an incredible training ground and opened a lot of doors for me. I have very fond memories of those times and the quality humans I worked alongside.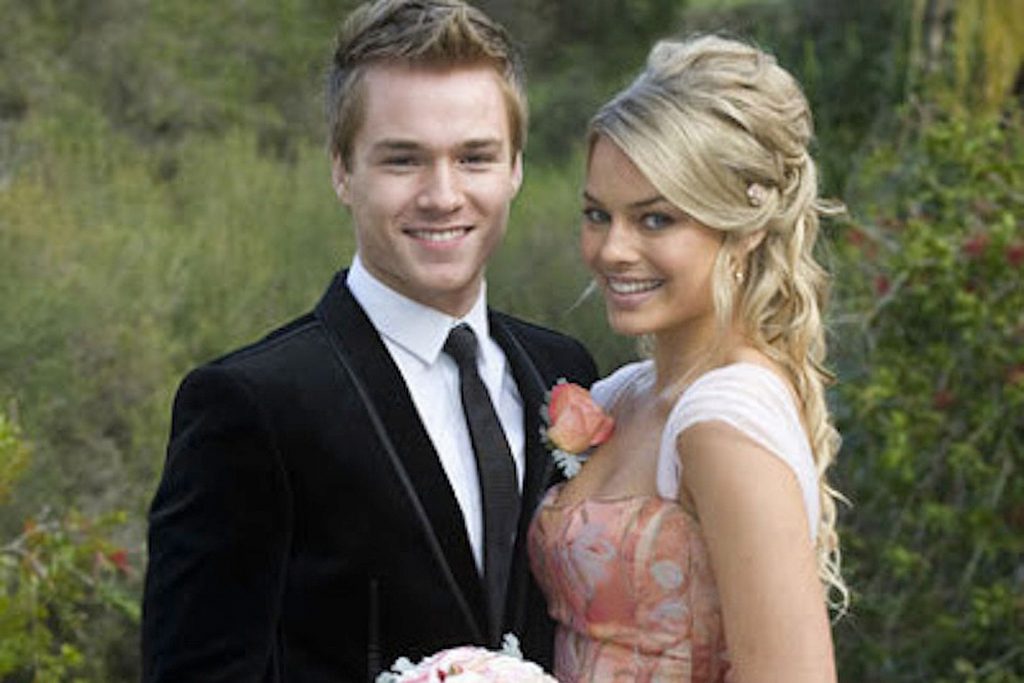 How does working on a soap compare to the films and TV series' you have been a part of recently?
When I worked on Neighbours, we shot a lot of content fast and I always assumed that when I worked on films or other TV shows, that I would have more takes per scene. The difference so far has been negligible.
Are you still in contact with the actors and actresses you starred alongside in Neighbours?
Love to catch up when we get the chance. Neighbours fans should also keep an eye out for a cameo in Tell Me I Love You from one of my old costars Valentina Novakovic.
Seeing how far Margot Robbie has gone in her career, do you consider her an inspiration?
Margot is a great talent and a great person and I love watching all of her success.
After Neighbours, you focused on a music career, where you release a debut album and a few singles. Do you have plans to return to music?
I am currently releasing new music, and depending on when you're reading this you'll be able to listen to "Touch", "Wish You Were Here" and the acoustic demo of "Out Of Reach". Check out YouTube and my other socials for the latest.
You also starred in Grease: Live as Leo "Craterface" Balmudo. What was it like to be a part of the show?
Grease Live! was one of the most technically impressive productions I've ever worked on. It was exhilarating, stressful, incredibly rewarding and I am so grateful for the opportunity.
It also starred the likes of Vanessa Hudgens, Carly Rae Jepsen, Keke Palmer, Julianne Hough, Aaron Tveit, and Jordan Fisher. What was it like to work with all these incredible stars?
The whole cast and crew were so talented, but I probably spent most of my time working with Vanessa. The patience she demonstrated while I learned to dance for the show was remarkable.
How does a live TV performance differ to your previous acting roles?
Live TV is a rush! Thankfully, I feel like all of the roles I'd had prior to Grease Live! prepared me well for the challenge. The dancing portion was by far the greatest challenge for me.
What can we expect from you next?
While I'm not a super active social media user, I do share everything I'm up to creatively through Instagram, YouTube, Twitter, and Facebook (in that order). The new music release is what's currently on my plate, and I'd love to know what your readers think of my songs.
Now, back to Tell Me I Love You. What five words would you use to describe the film?
SoCal, weddings, family, shenanigans, love.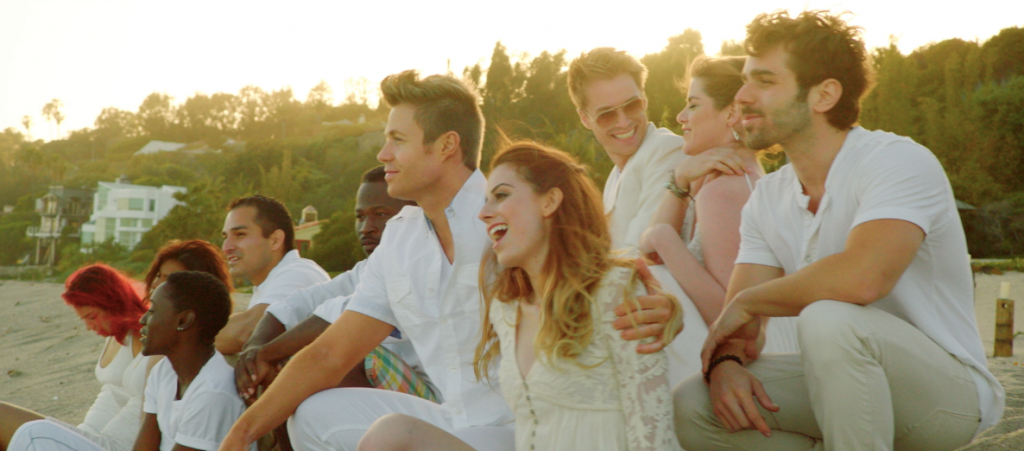 Why should our readers watch the film?
It's a great escape from the world's current events, and a chance to celebrate those who are our family by choice.
And, finally, do you have a message for your fans?
Sending you love and strength during this challenging time. Take care of yourself and your community, and whenever you can, be kind to each other.
Thank you, Sam Clark, for taking the time out to answer our questions. We loved watching you in Tell Me I Love You, and we are also loving the new music releases. We can't wait to see what you do next.
Check out Sam Clark's music releases on Spotify now, and expect more music to be released soon. The new film in which he stars in, Tell Me I Love You, is out now, available to watch on DVD and VOD.
Let us know your thoughts on our exclusive interview with Sam Clark on Twitter @CelebMix.