Rising sensation Sasha Chaa recently unveiled her latest buoyant and empowering single, "ABRACADABRA," led by her playful yet sultry vocal lines and an intricately layered composition built on Amapiano, pianos, and strings, with sleek R&B undertones peeking through. The single vows to walk away from unreciprocated love and exude self-confident girl power vibes.
The summery feel-good production by the up-and-coming, bilingual North African artist comes with an empowering message about not being taken for granted, as her sweet voice smoothly flits between English and French lyricism in her signature vibrant style.
After spending eight months in LA making music, Sasha flocked back to Montreal, where it all first started in 2013. Inspired by this, Sasha embarked on a nostalgic, emotive quest, digging through her past, and expressing her emotions in French, the first seeds of what ultimately bloomed into "ABRACADABRA."
To commemorate the release, we spoke with Sasha Chaa to discuss "ABRACADABRA" and got a big scoop of behind-the-scenes on her creative process, songwriting, musical influences, upcoming projects, and much more. With plans to share more relatable views on self-love, personal growth, relationships, and the life motto of "Just Be," all packaged in her anthemic artistry, Sasha Chaa has exciting things in store for us, beginning with this latest magical offering.
Welcome to Celeb Mix, Sasha! For those new to your music, could you please introduce yourself to our readers?
Thank you, Celeb Mix, for having me! My name is Sasha Chaa. I am based in Toronto, Canada, originally from Montreal, born in Germany, and my roots are North African. I'm a sucker for cheese, especially smoked gouda.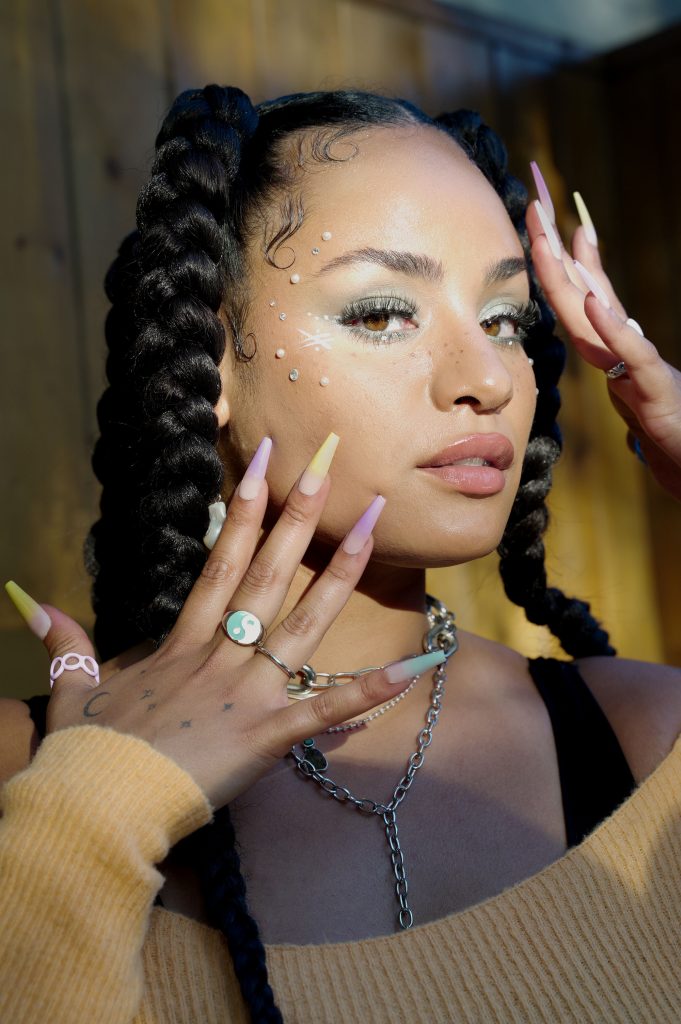 Sounds yummy. Your new single, "ABRACADABRA" has a playful vibe with a really quirky title. How did you come up with it? What served as the inspiration for your song?
After spending 9 months in Los Angeles before returning to Toronto, I thought, why not complete my album in Montreal, where music had all started for me back in 2013? Reconnecting with the city and my people, Montreal brought me many flashbacks of old emotions and events I had gone through, some good and some, well, not so good.
My girlfriend was going through a situation similar to what I went through and buried long ago. My word of advice to her was, "Hunny! The red flags and signs are all in front of you. You gotta let go of what no longer serves you." Strolling through the Montreal streets at night, the hook came to mind, and I rushed to my home studio to record a freestyle that very same night. I created as I spoke, hence "ABRACADABRA". Just like magic, it happened!
Please walk us through your creative process for this single and how you painted its lyrical and sonic landscapes. What do you consider the most significant components of your musical terrain?
I originally free-styled the song, and the first words came to me in French. I always wanted to merge French with English to reflect my identity the most. This song felt very natural to me. I am very visual when I create, so I was able to see the storyline develop right in front of my eyes. From what I would tell someone, to how they made me feel, and the way I would behave, I could visualize all of it. It was clear to me that the song was about leaving a toxic relationship without a shadow of a doubt.
Once I had the skeleton of the song, I connected with a very talented artist/producer, Joe Gez, based out of Ottawa. His sound always brought feelings to life. I wanted Amapiano African drums and an Afrobeat fusion. The most significant component of my music is the melody because no matter what language I speak, hearing people sing the melody is rewarding. This, to me, shows the power that music has regardless of cultures and languages.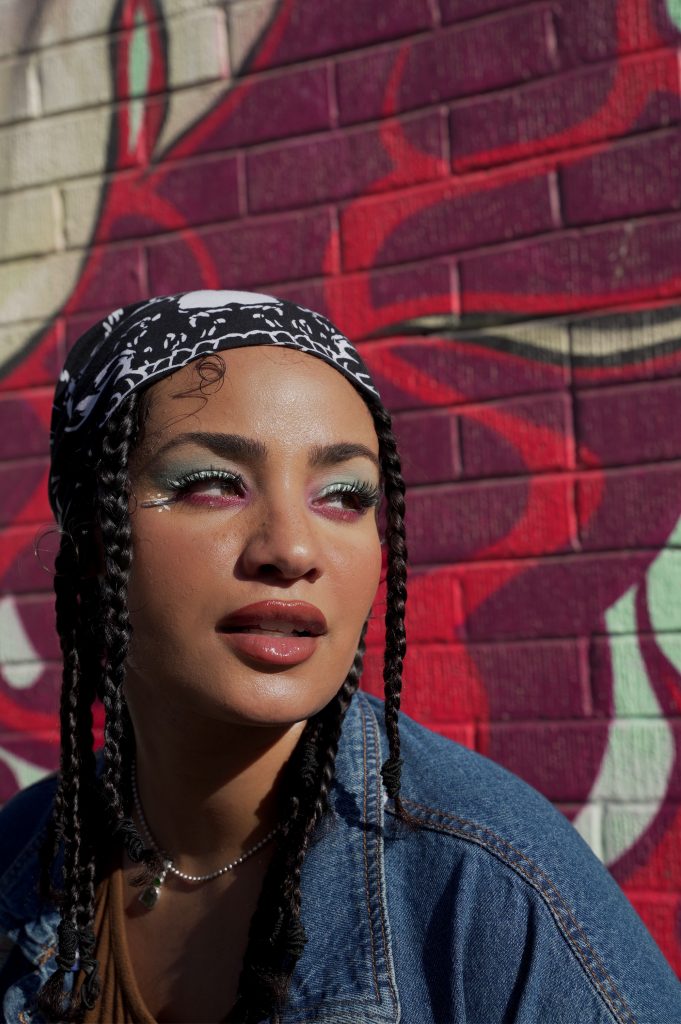 We loved the empowering message of your new single—"Walk away from unreciprocated love, and do not be taken for granted." What advice would you offer to someone experiencing similar circumstances?
Honestly, to trust your heart. When that voice tells you, "Something doesn't feel right, it is real." By knowing your worth, you unlock your powers and gain all the strength you need to do what's right for you! 
Going back in time, how early on did you recognize your love of music to pursue it as your career? Do you remember the first song you ever wrote and its inspiration?
I was about 7 years old, and I remember Spice World, the movie by the Spice Girls, had just come out. I watched it with my eyes wide open. In that instant, I knew that's what I wanted to do. I wanted to entertain, sing and act; it was all clear to me. The first song I wrote was with my sister. It was called "Party Time" and it was about girls having a party, inviting friends over, and having a good time [Laughs]. Please don't make me sing it.
Which musicians influenced your musical soundscapes and who are your dream collaborators?
I can say Sade is one of my influences. She is such an icon. I love her tone and her music is timeless. I would love to collaborate with the artist, Snoh Aalegra. Just like Sade, her music speaks to me, and she would be a real dream collaboration. I would love to work with international artists from all around the world. Merging sounds and genres is really something that feeds my creativity. I would love to continue exploring unique sounds and combine my North African background with a modern sound.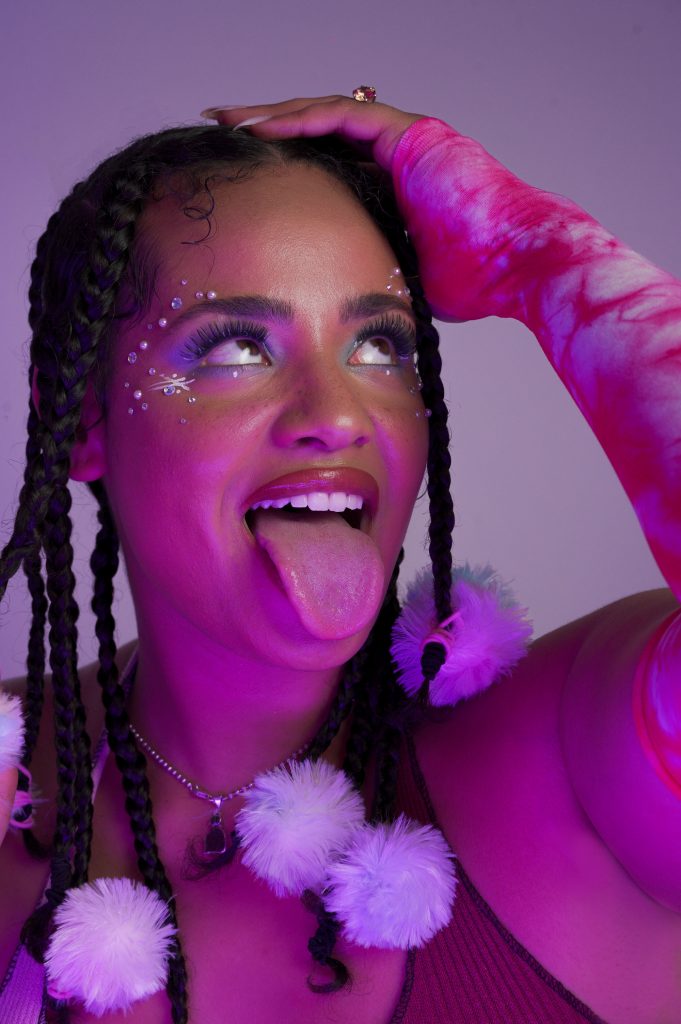 Most artists flock to LA, being the global hub for the music industry, to pursue their careers, but you returned to Montreal. What made you decide to move away?
Los Angeles was such a great experience, although the clichés are true. It is the hub for music, so a lot goes on. However, after spending so much time with palm trees and beaches, I needed to reconnect to what felt familiar and grounding, which is my home base, Montreal. It felt like a full-circle moment.
As an artist, how do you feel that you've evolved over these years? What's that one lesson that you have learned while working in the industry that you'd like to share with young, aspiring artists?
I can truly say that I've evolved by being open-minded. We can get caught up in an idea or vision, but the true artist always pushes their own boundaries, allowing themselves to grow through the changes, and they let the art create itself. The artist is just a channel through which art can exist. Fear can deceive you, and the only way to overcome fear is by doing what makes you afraid and realizing you are capable of anything your mind creates.
This is really inspiring to hear, Sasha. As live performances made a bang on return post-pandemic, is there anything that sticks out that you can't get from virtual performances that you're looking forward to the most—from being a performer to attending the gigs?
I think as artists, we consistently learn to adapt, no matter the circumstances. We naturally find ways to get through to our audience. The virtual feel can never beat the live, but it's a way to stay creative and really connect. I am looking forward to performing in Toronto this September and soon, internationally.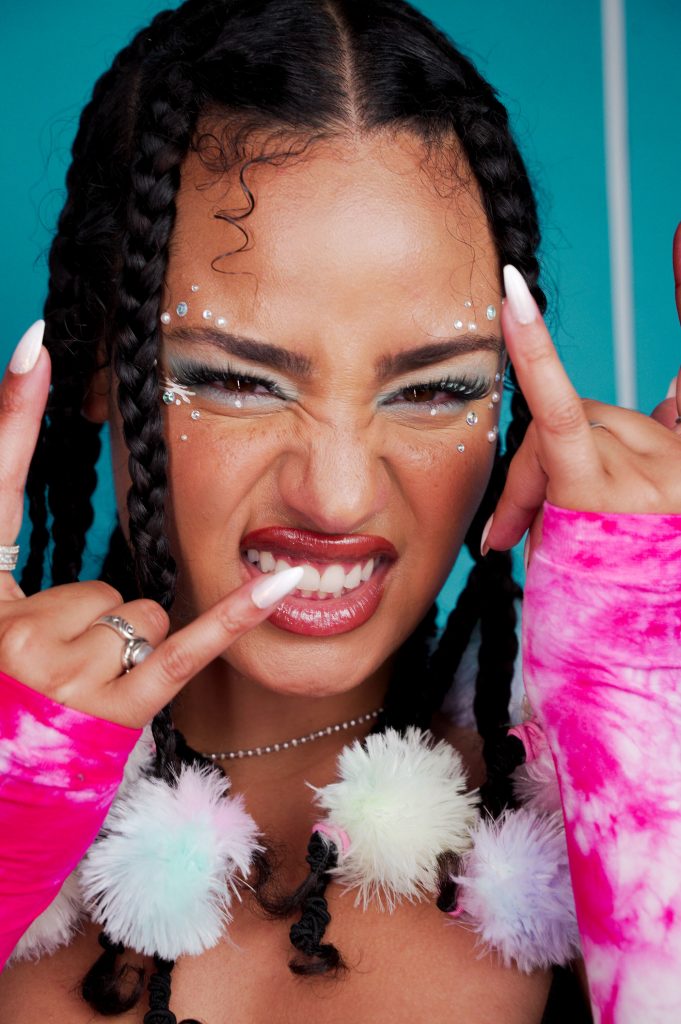 Finally, what do you want your listeners to take away from your music?
I want my listeners to leave feeling better than how they initially felt. If it's a lyric that touched them or a harmony that uplifted them, I want them to feel good, but most importantly, feel confident about who they are. I strongly live by my life's motto, #JUSTBE.
Keeping up with your anthemic artistry, what's next for Sasha this year? Where can we catch you next?
Sasha Chaa is not holding back. I will release [new songs] every 6 weeks so you can expect a variety of feels. A song for each mood is what I'm bringing, with self-directed visual content to go along with those singles. Catch me on all social media platforms, and let's connect!