In a world that often takes itself too seriously, there comes an artist — Spencer Sutherland — who embraces the joy of living, the power of anthemic melodies, and the sheer exhilaration of artistic expression!
Rising star Spencer Sutherland, with his rock 'n' roll belting voice and an unmistakable Elvis Presley-inspired style, stands as a beacon of artistic authenticity. This further underscores his unique approach of paying homage to a bygone era, where he infuses his sound with a contemporary twist and peppers it with notes that evoke emotions and melodies that shape memories.
Fresh off the release of his latest single "Chicken Little", featuring Meghan Trainor, Spencer takes us on a journey through his musical triumphs and creative process in an exclusive interview with CelebMix that reveals the man behind the music.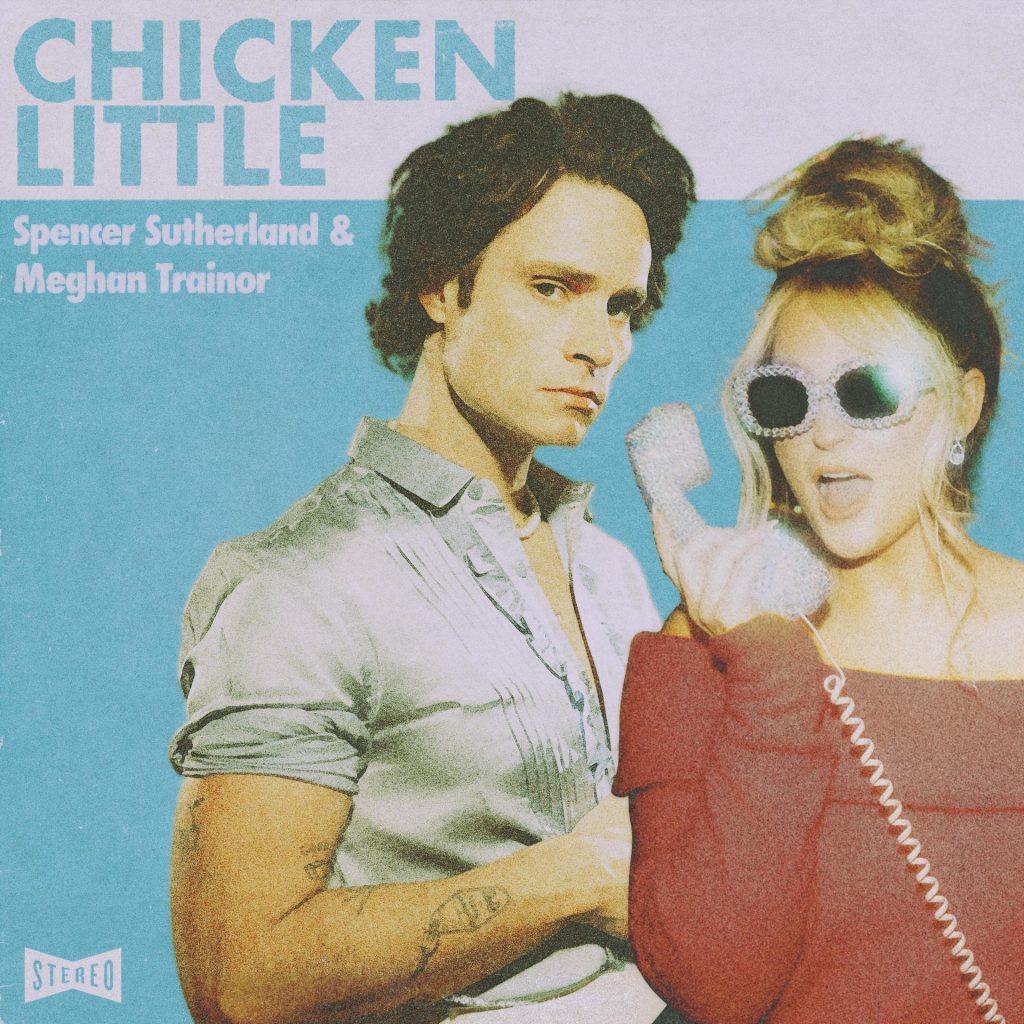 Spencer Sutherland's rise to prominence has been nothing short of meteoric. Bursting onto the scene with viral singing videos that captured the hearts of millions in 2022, Spencer swiftly moved from the digital realm to the global stage. His powerhouse live performances captivate audiences with a mix of soulful vocals and high-octane energy.
The March 2023 release of his debut album marked a pivotal moment in his career, propelling him onto a sold-out North American tour that left fans both mesmerised and dazzled by his outlandish, show-stopping outfits.
But there's more to Spencer Sutherland than meets the eye, which prompted us to delve into an engaging conversation with the artist himself. In our exclusive interview, we delved into the heart of Spencer's artistic vision, one that defies the conventional boundaries of pop music through eccentric harmony stacks, key changes, and searing guitar solos. Armed with a TikTok following of 1.2 million devoted fans, Spencer unveiled the secrets behind his social media success, offering insight into his creative process.
From "Chicken Little" to the dynamics of his collaboration with Meghan Trainor to the echoes of his time on The X Factor and beyond to the riveting evolution of his musical and fashion style, this interview peels back the layers to reveal the essence of an artist poised to shape the future of music.
Buckle up as we embark on a conversation with Spencer Sutherland, where every word is a note, and every note is an invitation to soar beyond the ordinary!
---
The Collaborative Overture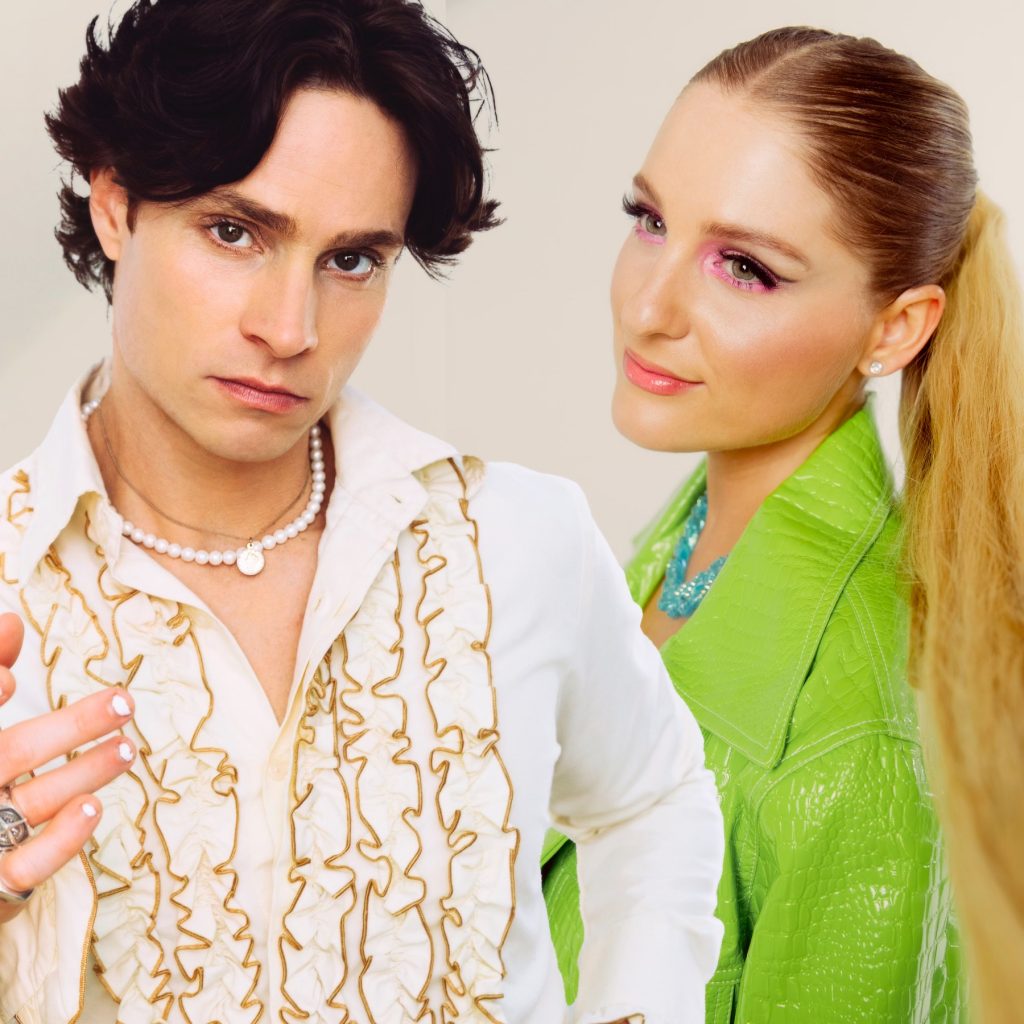 Behind every harmonious collaboration lies a story of serendipity, and for Spencer Sutherland, that moment arrived with a simple introduction. "First of all, Meghan is queen!" Spencer exclaims, his admiration for the Grammy-winning icon palpable. The seeds of the collaboration were sown when a mutual friend at Apple, Arjan Timmermans, brought his music to Meghan's attention. What began as a shared admiration between mutual fans blossomed into a vibrant collaboration.
"Watching Meghan cut, edit, and comp vocals all by herself was absolutely mind-bending. She adds so much glitter and talent to this track," Spencer recalls as he reminisces about their recording sessions. Amid these moments, a genuine bond and artistic kinship blossomed, leaving him in awe of Meghan's commitment to her craft. This experience served as a catalyst, igniting Spencer's own journey towards greater self-sufficiency and artistic autonomy.
"Chicken Little": An Anthem of Unabashed Joy
At the heart of Spencer's latest release, "Chicken Little," is a message that echoes a philosophy of embracing life's unpredictable twists with grace. "YOLO. Don't live life being too scared, mad, and unhappy about all the little things. You really only get one go-around, so you might as well enjoy it," Spencer shares. The song, which materialised over a span of three years "with many sessions of going too far and coming back," perfecting everything from vocal layers to real drums and guitar squeals, is a jubilant reminder to embrace the unexpected and dance through life with a lighthearted grace.
… And Personal Mantra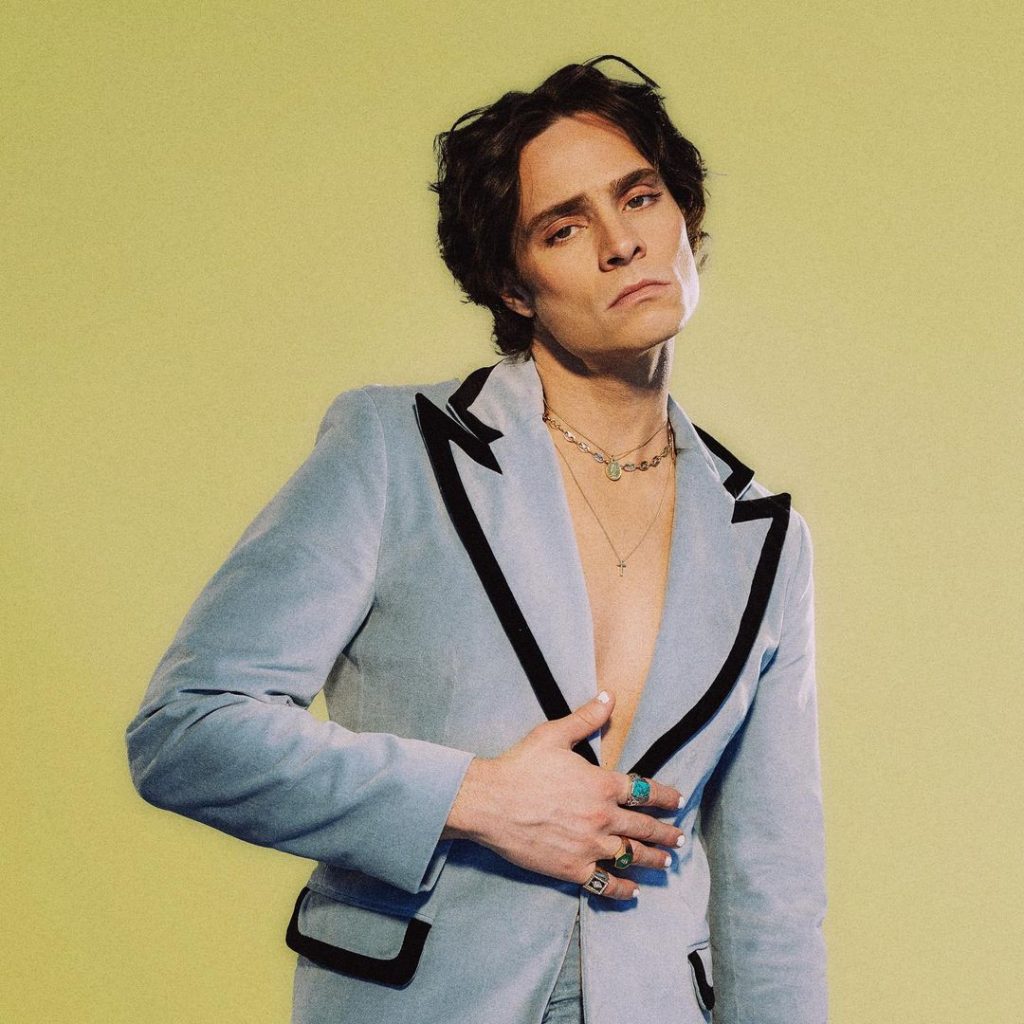 When asked about the importance of the song's mindset in today's relentless, fast-paced hustle culture, Spencer Sutherland reflects, "It is very hard. This song is just as much about reminding myself." He unveils an intimate truth, that this anthem isn't just a message to his audience but a personal mantra that fuels his own journey.
"I think that it helps me realise that I get to do this for a job. This is not just a hobby, and if I could tell my 19-year-old self that, it would be enough," he shares. As he unites the essence of "Chicken Little" with his personal journey, Spencer's artistry becomes an embodiment of joyful resilience amidst the competitive rhythms of the music world.
A Whimsical Ode to Unpredictability
Delving into the origin of the unconventional song title "Chicken Little," Spencer candidly shares his initial uncertainty, stating, "To be honest, I didn't have a song title at first. At first, I thought, 'There's no way you can have a song called "Chicken Little".'" However, as he held onto the song, he realised, "That's the point of the song." The title encapsulated the very essence of embracing life's unpredictability with humour and a carefree spirit. With unique elements like substituting two forks for hi-hats, the track weaves a whimsical musical tapestry that speaks volumes about the creativity brewing in Spencer's mind.
Unveiling the Disco Delight
When it came to translating the spirit of "Chicken Little" into visuals, Spencer Sutherland left no stone unturned. The music video's transformation of a mundane laundromat into a vibrant disco perfectly mirrors the song's mantra. "The aesthetic is really that I am in love with the palette, fashion, and vibe of anything 1970s," Spencer shares. "I wanted to take a mundane chore like laundry and put that meaning behind it by turning it into a disco: NOT TAKING IT TOO SERIOUSLY!" The result is a captivating visual feast that transports viewers into a world where every spin of the washing machine is an invitation to dance, and every tumble of clothes is a chance to revel in the rhythm of life.
Touring and Living the Dream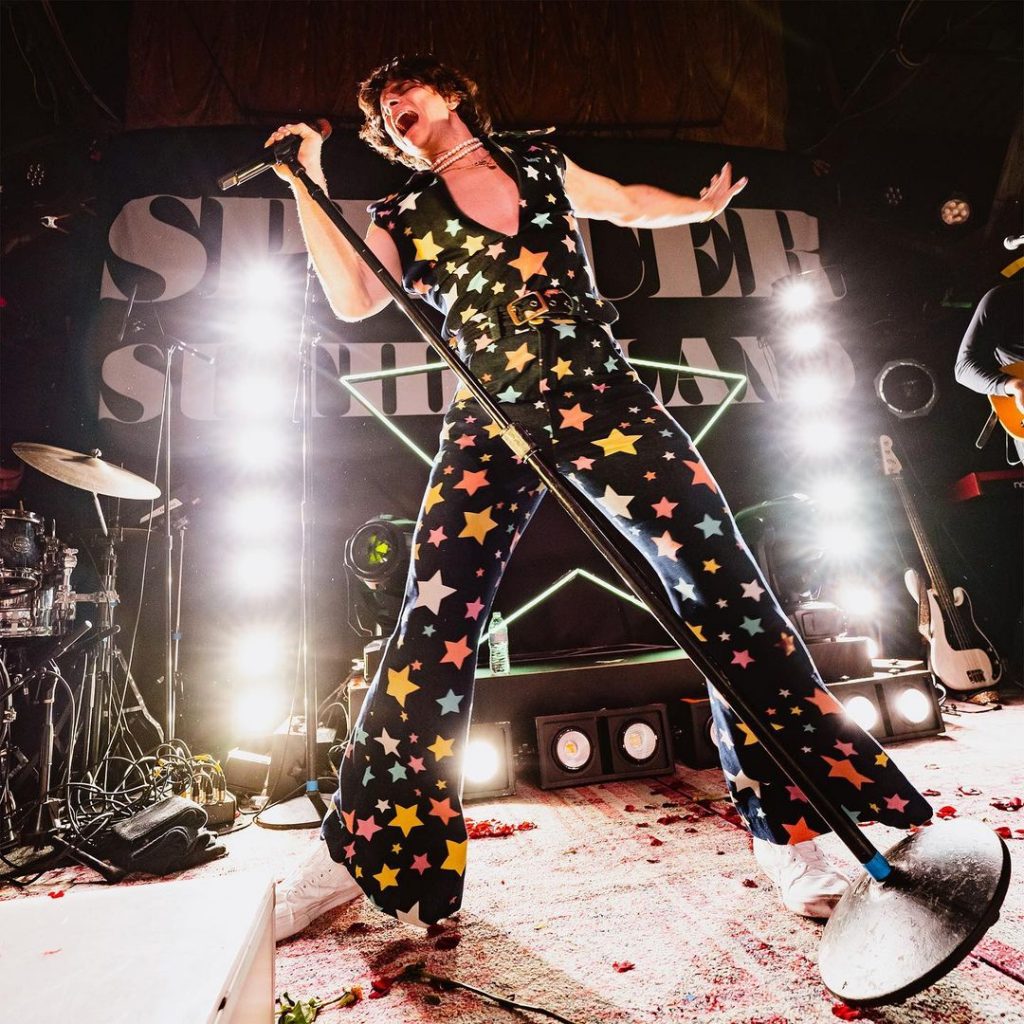 From jamming in his bedroom to commanding sold-out stages, Spencer Sutherland's journey is a testament to the power of dreams and determination. "There just wasn't anything else for me. I could never see myself doing anything else at all. Every time, I thought about it, it made me sad to have any other job than music," he reflects on his decision to pursue music. And while success has its glittering moments, Spencer remains grounded, offering advice to his younger self to "RELAX, be patient, and learn how to play the piano."
Reflecting on his recent North American tour, the artist quotes, "It's always been my number one dream to be able to tour at this level. There were too many standout moments to count. Everything from the first 10 dates being sellouts to the 6-minute screaming ovations, I was just in SHOCK."
To prepare for the high-energy demands of his live performances, he adopts a rigorous routine months in advance—dedicating time to intense physical and vocal workouts, maintaining a healthy lifestyle, and cultivating a positive mindset. "On show day, I make sure to warm up, work out and stay loose, and remember: I'M LIVING MY DREAM!", he shares.
Sounds of the Past, Echoes of the Future
Spencer Sutherland's musical charm lies not only in his vocal prowess but also in his unique ability to fuse classic influences with a modern flair. Anchored in the 1950s to 1980s music landscape, his creativity merges nostalgia and innovation. "I am inspired almost exclusively by past artists… and I like to try to take some of the things I love about their music and push it even further," he elaborates. He aims to amplify the qualities he admires in their music by pushing the boundaries while remaining mindful of balance. "There is a point where it doesn't work, but I like to get that far and then take it back." His distinctive vocal choices, layered harmonies, and daring key changes stand as a defining factor, setting his music apart from his peers in the industry.
Fashion and Identity: A Timeless Connection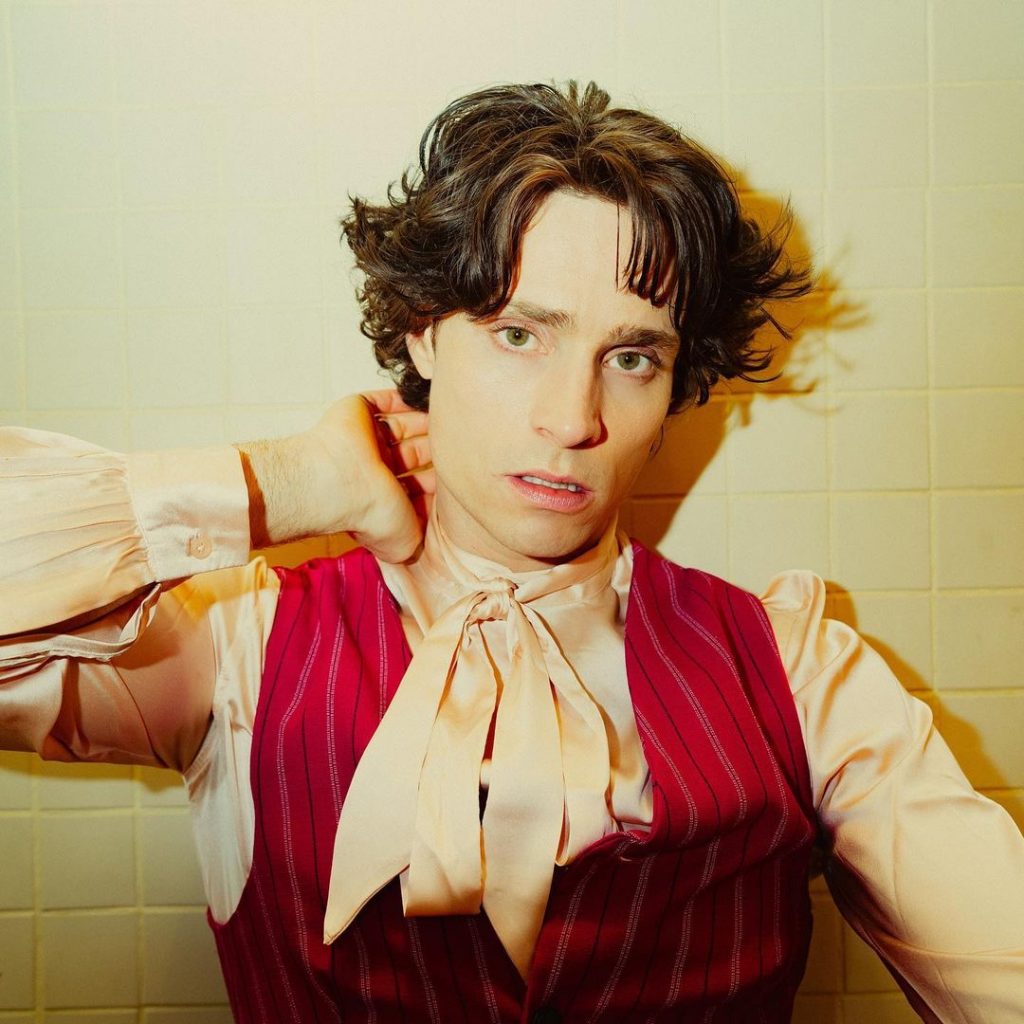 Discussing the integration of fashion into his artistic expression, Spencer reveals a strong connection to eras he feels aligned with, expressing, "I felt like I was born in the wrong era. Since I was a little kid, I wanted to wear tasselled jumpsuits like Elvis. I was obsessed with Prince's ability to wear ruffled, royal-like clothing and mash it with groovy vests."
His choice of attire reflects his confidence and authenticity, as he gravitates towards what resonates with his identity, "and what makes me feel like me!" Working in tandem with Anna Herman, an eco-fashion designer based in Deer Lodge, Montana, who designs both his stage jumpsuits and everyday wear, Spencer envisions the possibility of co-creating a fashion collection, which could be his merchandise or even evolve into a dedicated brand.
TikTok Stardom
In the ever-evolving landscape of the music industry, platforms like TikTok have become launchpads for emerging artists. Spencer Sutherland's journey on TikTok wasn't just about garnering followers; it was a transformative experience that led him to rediscover his voice and its full potential. "TikTok is the reason I started using my full voice and my full range!" he affirms. "I always dialled back my vocal to fit in the pop space, but on TikTok…. I started singing, and it just connected." TikTok's embrace of authenticity allowed Spencer to break free from the confines of conventional pop sounds and truly express himself.
Onward and Upward
As the final notes of our conversation echo, it's evident that Spencer Sutherland's journey is one of continuous growth, musical exploration, and unbounded optimism. With each song, each stage, and each interaction, he paints a canvas of unabashed joy and unfiltered authenticity. With plans to release "more theatrical pop-rock songs and touring more than ever," Spencer's journey is far from over. "I am a big album fan, so you can expect more records for sure," he shares with a glint of excitement.
As his artistic journey unfolds, one thing is certain – the world of music has gained an artist who not only creates music but crafts moments of magic that resonate far beyond the notes. With every beat of his heart and every strum of his guitar, Spencer Sutherland invites us to join him on a melodic adventure, where "Chicken Little" isn't just a song; it's a philosophy, a celebration, and a testament to the joy of living life unapologetically!
Stream and listen to "Chicken Little" here – available on all digital streaming platforms now!
Did you find this interview as enjoyable as we did? Please share your thoughts on Twitter by tagging us at @CelebMix!
CONNECT WITH SPENCER SUTHERLAND:
Spotify /  TikTok / Instagram / Facebook / Website / YouTube / Twitter
Featured Image Source: Spencer Sutherland via Instagram [Edited: Khushboo Malhotra]