Today, pop-rock band Lawson make a welcome return to the music scene with their brilliant new single 'Lovers'.
Best known for hits including 'Standing In The Dark' and 'When She Was Mine', the band – made up of Andy Brown, Joel Peat, Ryan Fletcher, and Adam Pitts – have been on hiatus for the past few years. However, they're back and raring to go with their first new single in four years!
'Lovers' is a feel-good release from the band which sees them channel a tropical-pop sound. Whilst they seem to be experimenting with something new, the track is still rooted in the classic and euphoric Lawson sound that we're all familiar with.
'Lovers' marks the beginning of an exciting new chapter for Lawson, and we recently had the chance to ask the band about their new single, their reunion, and what the future has in store for them.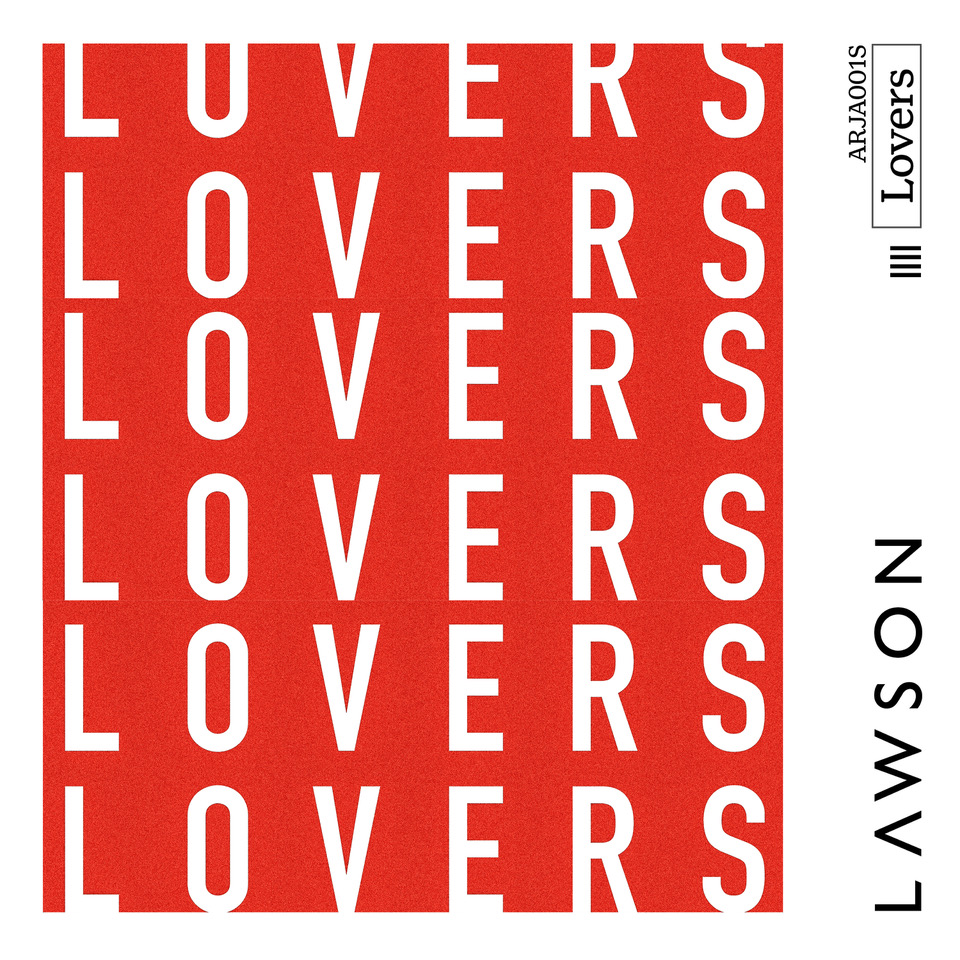 First off, welcome back Lawson! How are you feeling about your comeback and the release of your new single 'Lovers'?
Thank you! It's great to be back. We're really excited, it's our first song in four years, so it's been a long time coming.
We're really enjoying 'Lovers' here at CelebMix – why did you choose this particular song to be your comeback single?
We try not to overthink what order we release songs in really, we just try and go with our gut instinct. This is a song that we wrote ages ago and we still think it's great!
The great thing about 'Lovers' is that it encompasses a fun tropical vibe, yet still has that familiar Lawson sound that we all know and love. Who or what inspired the song in terms of its sound?
We're inspired by loads in the charts at the moment, we wanted to make a modern sounding track, but still keep that Lawson essence like you say. We feel we've achieved that. 
You've also filmed a music video for 'Lovers'. What was the inspiration behind it?
We wanted to capture the feeling of falling in love and just running away. That feeling of young love, how it feels when you just meet that person you're infatuated with.
We hear on the grapevine that 'Lovers' is just the beginning and that you're currently working on a new album. What kind of themes and sounds can we expect from it?
It's all similar to 'Lovers', it's modern yet still has that Lawson feel to it. We've been working with some great writers and producers and just happy to be back in the studio again the four of us.
You've worked with Ki Fitzgerald and Jon Green on 'Lovers'. Have you been working with any other artists/producers?
We've produced a lot of the album ourselves. But it's also great to work with awesome writers and producers like Ki and Jon. Jon just produced the latest James Bay album.
Since making your debut in 2012, a lot has changed in the music industry in terms of how people consume music (for example, the rise of streaming). How do you feel about releasing music this time around?
When we first came out Spotify didn't even exist so we've definitely had to transition slightly and adapt. I think it's a really exciting time for music right now. The window of opportunity is great.
You've just signed to Cooking Vinyl, who seems very excited about your vision as a band, and who have an amazing roster of artists. What attracted you to work with them?
The team over at Cooking Vinyl are amazing. What we loved about them is how they allow the artist to lead with ideas. We feel in total control of everything, yet have their guidance and expertise.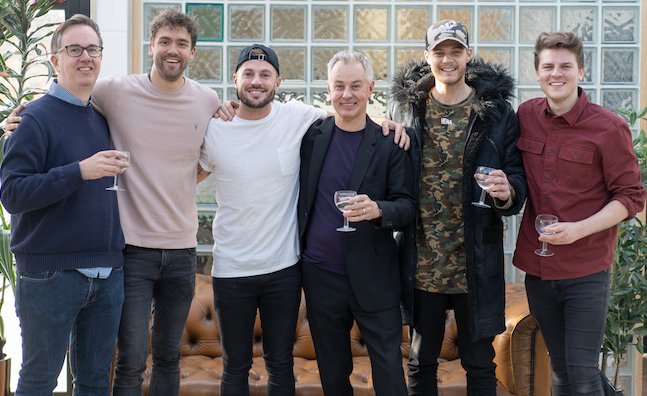 You've been on hiatus for the past few years and have been working on individual projects. What's the most important thing you've learnt during your time away from the band?
I think in general it's to just enjoy yourself. Never take for granted the success you have, no matter how small or large it is.
You did reunite for a one-off show back in 2018, which you not only sold out but the venue had to be upgraded. Was that show the catalyst for your reunion?
Definitely, that was a test for us. We were nervous because we had no idea what the response would be like for that show. But the feeling we got that night was unrivalled, we knew for sure after that we were going to make new music.
Aside from your fantastic music, what we think sets Lawson apart as a band is your genuine friendship and humour. A lot of this is shown in the hilarious documentary you released to announce your reunion – how did the idea for the video come about?
Haha we don't like to take ourselves too seriously. We just thought it would be really funny and different to come back with an idea that wasn't all about the music. Put some comedy and humour in there ya know.
Obviously 2020 is at a bit of a standstill at the moment, however, what are your hopes for the rest of the year?
We're going to release lots of new music, and hopefully we can plan a tour towards the end of the year.
Finally, do you have a message for your loyal fans?
Thank you so much to everyone for the overwhelming response. We can't wait to see you all soon.
Thank you to Lawson for their time! 'Lovers' is available to stream now.
For more Lawson content, check out our article about five of their best singles.
What do you think about 'Lovers'? Let us know your thoughts on Lawson and their new single on Twitter @CelebMix