The amazing Miel de Botton recently released her first single in a while, The Immunity Song. We caught up with her for a chat about the song and her love for using her music positively to empower others.
How did you come up with the Immunity Song?
I have always believed that music, singing, dancing, seeking out laughter and all the elements in the song can be empowering.
There is also evidence that the immune system can be supported in these ways. During lockdown, I saw that people were feeling down and confused by it all and felt that maybe I could do something to lift the mood!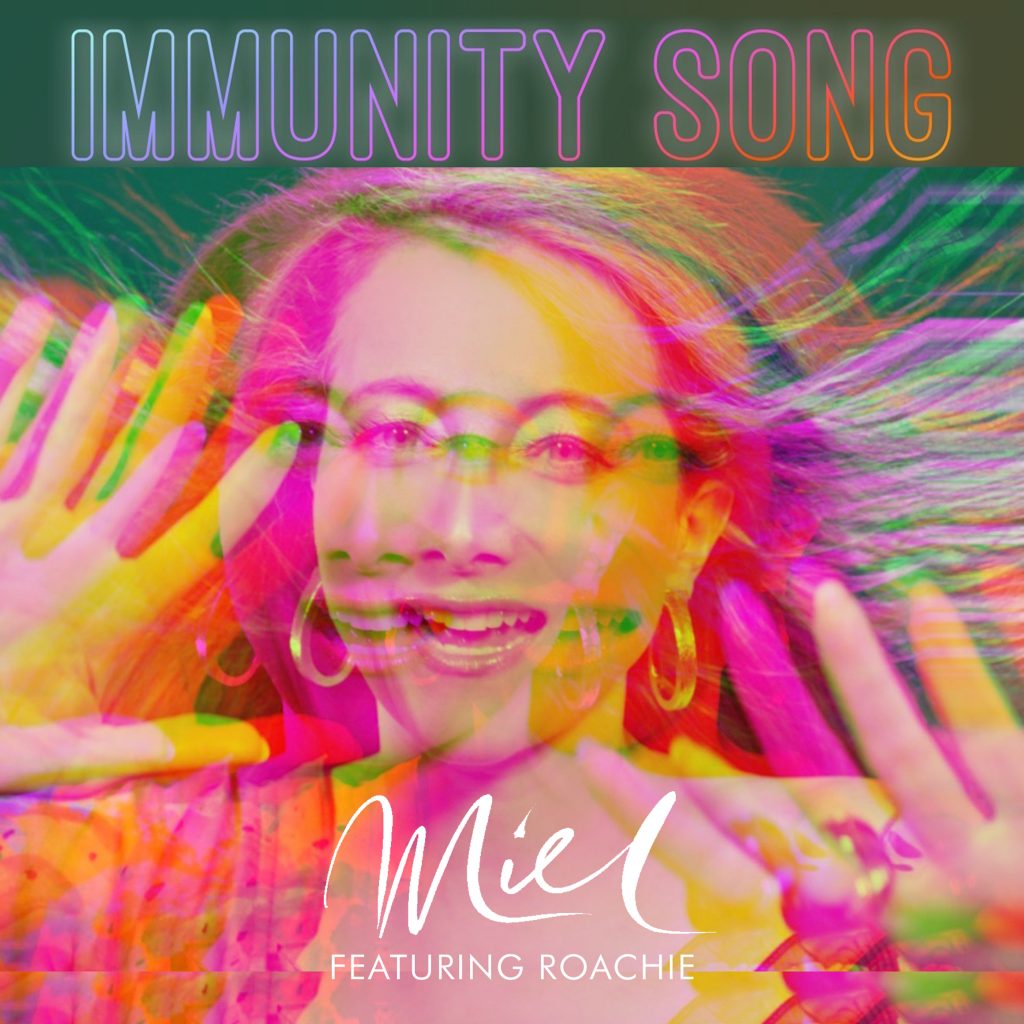 Why do you think it is important to be positive with the music you release?
I think it is well known that art thrives during difficult times. People have enough to deal with and are looking for music and art to bring joy to their lives. In my case, positivity is a driving force and influences all of the themes in my songs whether it be nature, spirituality or even coping with depression and addiction.
Do you have a go-to song that always makes you feel positive?
So many!
From my own songs, I love 'White Feather' and I feel reassured when I listen to it, imagining that angels will take care of me & remembering so-called Earth angels being kind to me. Earlier today I was listening to Kool and the Gang 'Celebrate' and felt the urge to get up and dance! Disco in general is often so feel-good!
Which artists inspire you? 
Again so many! I've always been a fan of Annie Lennox both as a woman and as an artist. Also Barbra Streisand, Leonard Cohen and Van Morrison. I'm also very inspired by Carla Bruni (French being my first language)
What do you enjoy most about the process of making music?
Well, I've been lucky enough to have been surrounded by talented musicians and collaborators. There's a moment that happens in the songwriting process where it all seems to magically come together, perhaps a vocal take that feels just right or a part of the arrangement that brings the whole song together unexpectedly.
Can we expect an album and a tour in the future?
I am exploring the theme of love and friendship in my writing at the moment and will hopefully start to see some songs emerge over the next few months. As for touring…well one would certainly need to make it as eco-friendly as possible! It does seem like an awfully long time since I stood on a stage,  I miss it and my wonderful musicians enormously. Watch this space!! 
Let us know at @CelebMix if you can't wait to hear more from Miel De Botton!