Raunchy American comedy Coffee & Kareem is the latest film from video streaming giant Netflix – directed by Michael Dowse and written by Shane Mack.
Netflix Originals have become a staple of modern television- and let's be honest the best thing to ever happen. Whether you are seeking laugh-out-loud comedy, gritty crime thrillers, or explosive action, Netflix has done it all – and they do it very well.
Coffee & Kareem is no exception and had us throwing our heads back in laughter from start to finish as we follow the film's lead characters – played by Ed Helms and Terrence Little Gardenhigh, respectively – on an epic and hilarious bout of carnage.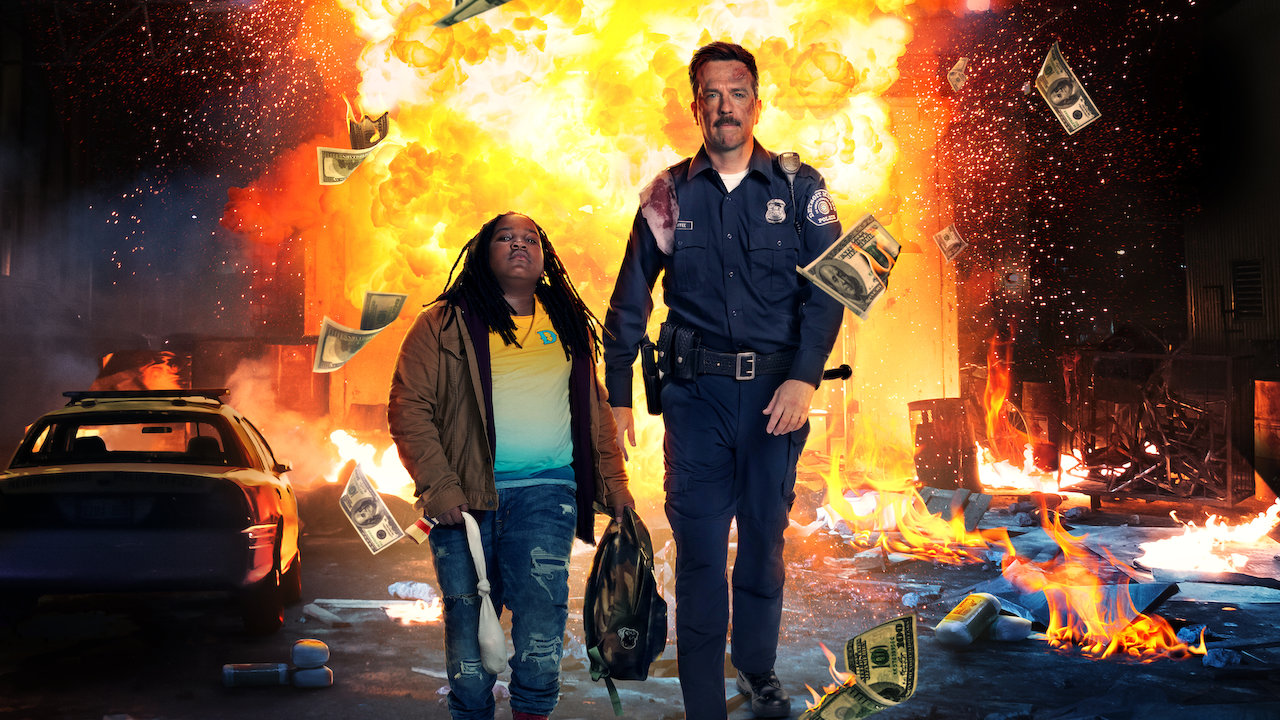 The movie begins with Kareem- Terrance Little Gardenhigh- accidentally witnessing police officer James Coffee- Ed Helms- in bed with his mother- played by Taraji P. Henson. This sparks the film's main plot, as Kareem does not take kindly to the idea of a police officer dating his mum, and in an act of revenge, sets out to have him killed by a group of drug dealers.
Kareem lures an unsuspecting Officer Coffee to the drug dealer's hideout- which has been stupidly advertised by one of the lower-ranking dealers to recruit child soldiers- and while filming the entire thing on his phone, proceeds to get Coffee into all kinds of trouble.
Don't get us wrong, the film's story is nothing special, and definitely lacks in creativity compared with other Netflix Originals, however, the comedy outfit of Gardenhigh and Elms is enough alone for this film to entertain.
Throughout the rest of the movie, we are taken on a journey of personal growth in regards to both main characters. Kareem is arrogant and offensive while Coffee struggles with authority and responsibility, and so the ragtag duo help each other to address these problems throughout the film.
While the film does make attempts to address wider social issues such as race and gender, it is ultimately an over the top montage of crude jokes and ridiculous action scenes.
We don't imagine the film will be winning awards any time soon, but it was definitely entertaining, and sometimes that's all that we ask for.
Check out the official trailer for Coffee & Kareem below. The film is currently streaming on Netflix.
We would love to know what you thought of this Netflix comedy. Let us know on our Twitter page @CelebMix