CelebMix faves Four of Diamonds today reveal their brand new single, and music video for The Writer – a fierce and feisty, girl power ANTHEM that looks set to be the song of summer 2020!
Co-produced by Mark Ralph (Ella Eyre, Jax Jones) and Jonas Blue, who along with Gracey and Max Wolfgang also co-wrote the track, which sees the diamonds team up with Afropop heavy-hitter Mr Eazi, to create an out-and-out pop banger!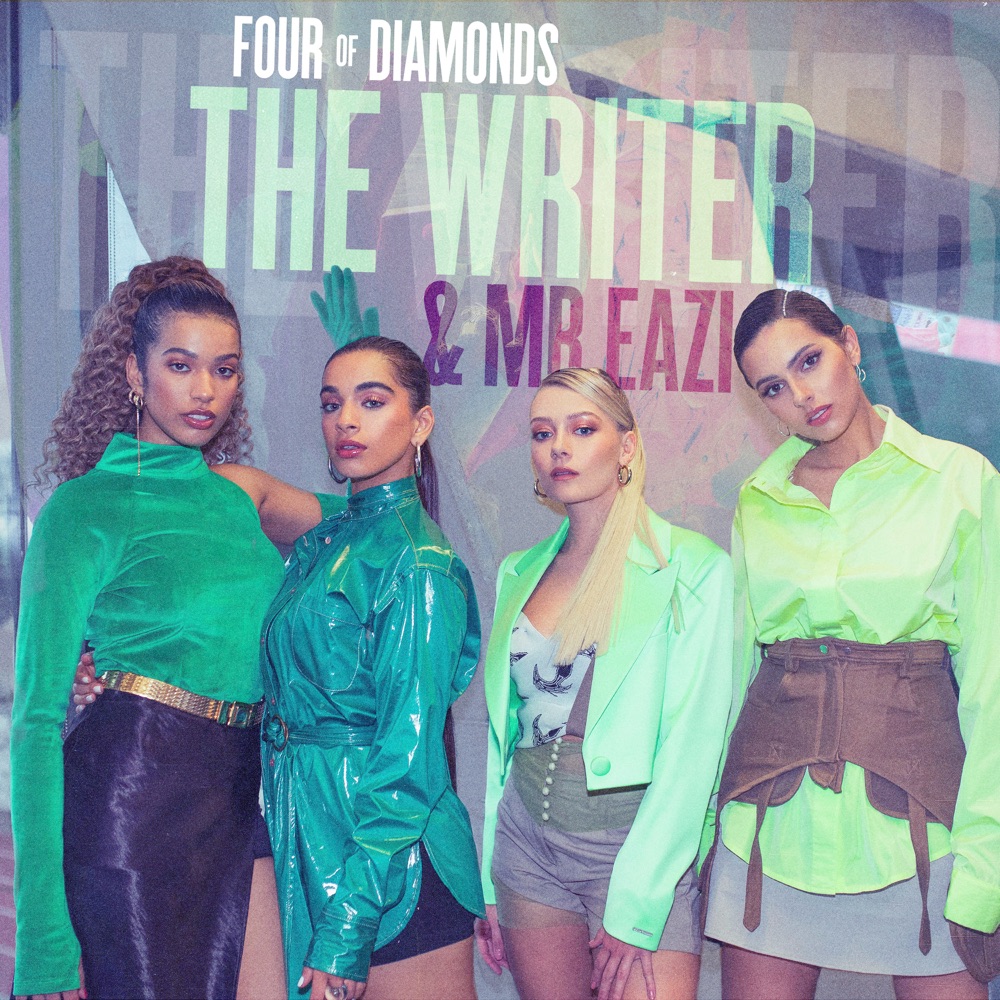 "Why do we do this? Why do we let them make every decision, that ain't really there's to make?"
With it's gutsy lyrics, infectious beat and dancehall-like rhythms The Writer sees Four of Diamonds defiantly take full control of their destiny, sharing with fans an inspiring message to never give up no matter what difficulties or adversity they may face.
Packed full of high energy, glorious harmonies and sing-along choruses, the girls deliver their message with an authentic, and unapologetic sense of all encompassing purpose and power!
Listen to The Writer below:
"GET OFF OUR CASE!"
Directed by Chris Turner, the singles accompanying music video sees Caroline, Lauren, Sophia and Yasmin all hard at work in what appears to be a relentless and unforgiving work environment, whilst under the watchful eye of their domineering boss.
Interspersed with stunning solo shots and various group scenarios of the band becoming wise to their wicked employers games, the ultra stylish clip sees the four girls shut it down, performing sassy, slick and swagged out choreography with effortless ease!
Watch the official The Writer music video below:
---
Let us know your thoughts on Four of Diamonds brand new single and music video for "The Writer" featuring Mr Eazi over on Twitter @CelebMix now!