Harry Styles premiered the much-awaited official music video for his new single "Late Night Talking," directed by Bradley & Pablo. It's the second release from his third studio album, Harry's House, which was released earlier this year via Erskine Records/Columbia Records.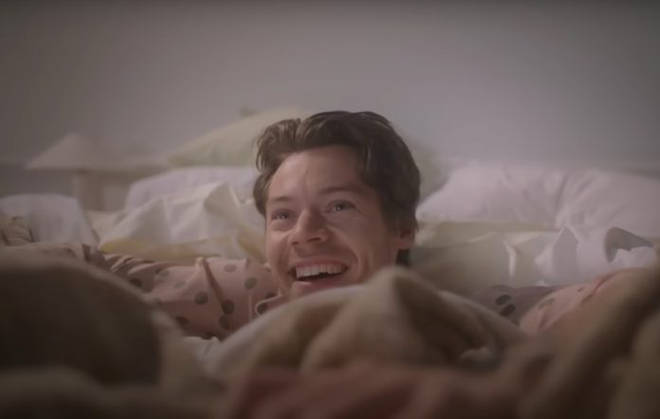 "Late Night Talking" follows the mega-success of the lead single "As It Was," a song that we have all been listening to on repeat since its release. It continues to dominate global charts with its remarkable success as it extends its 9-week reign at #1 on the Billboard Hot 100.
It now holds the record atop the Billboard Global charts with 12 weeks on the Global 200 chart and 13 weeks atop the Global Excl. U.S. single chart, becoming the biggest song of 2022 as the only RIAA multi-platinum certification of the year so far.
The pop phenomenon teased the much-awaited second single on his social media channels with a snippet of the music video before its release. Within a few seconds, this drove his fans into a frenzy over social media.
The clip previewed the video's credits scene where Harry is dangling his feet out of bed, sporting two long blue cute socks and whistling the "Late Night Talking" signature melody.
It is a 70s-Esque, synth-infused track adorned' with mellifluous vocals and ethereal melodies that tug at your heartstrings.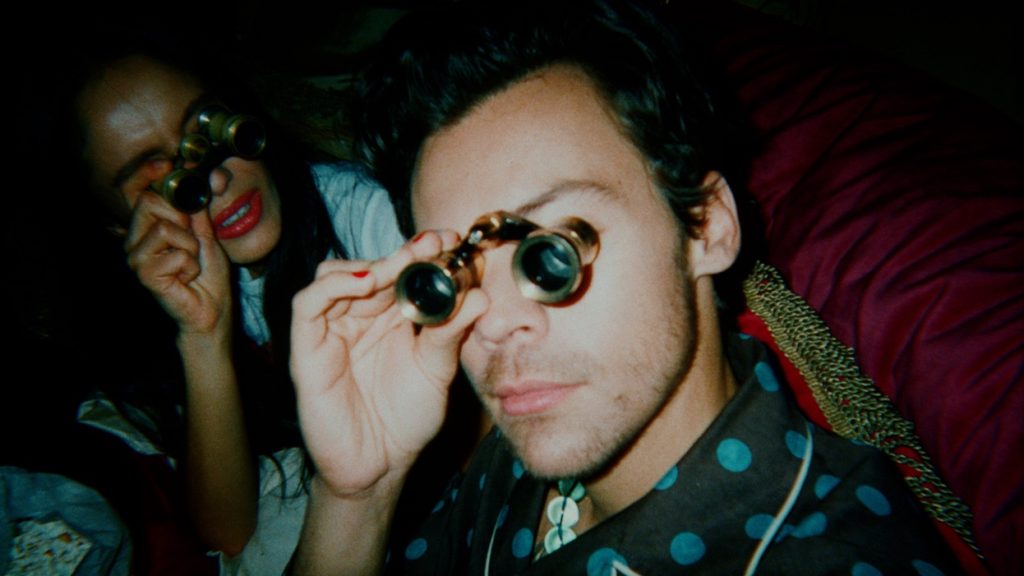 The video features Harry performing and laying in different beds — with many, many partners — across several locations, comprising an art gallery, a busy street on a moving bed, a theatre stage, and a cloudy sky.
Harry, wrapped himself in blankets, donning pretty night suit sets including pink polka-dot, purple and satin hues, and grinning from ear to ear, looked so soft, adorable, beguiling and huggable throughout the video.
It wraps us as we find him donning cute socks and poking his head out of the furry blanket, smiling.
The sultry, romantic tune equips a buoyant perspective on the sweet desires and little pleasures of a relationship. As Harry eloquently expresses his sentiments to his love interest, crooning, "If you're feeling down/ I just wanna make you happier, baby."
He embraces romanticism, singing throughout the song that he has utterly fallen in love with "late-night talking" with his other half.
Harry is currently on the road with his sold-out Love on Tour in stadiums and arenas across the world. See the full list of dates and venues on the official websites.
Be sure to grab your tickets for a guaranteed entertaining evening, packed with musical flairs and the time of your life….. at Harry's House.
Share your thoughts with us on Twitter at @CelebMix!