For women, the consensus on bra shopping is usually arduous. Shopping for a bra that fits, is comfortable, versatile and supportive is kind of like searching for a unicorn. And while every year, women's intimates retailers come out with new bras that are supposedly better than ever, more often than not, it's the same old thing. However, from our heroine Skye Drynan, a tech-minded Wall Street magnate comes a completely new and innovative bra design with all of the bells and whistles you want. Check out her House of Skye SexyBack Bra.

Skye is a biotechnology Wall Street veteran with a keen eye for identifying and inventing novel technologies that provide solutions that work. After experiencing the universal struggle that women share when looking for the right bra, she is revolutionizing the concept of a simple bra with the innovation of her SexyBack Bra.  Her sleek invention provides multiple style options including backless styles in a single bra.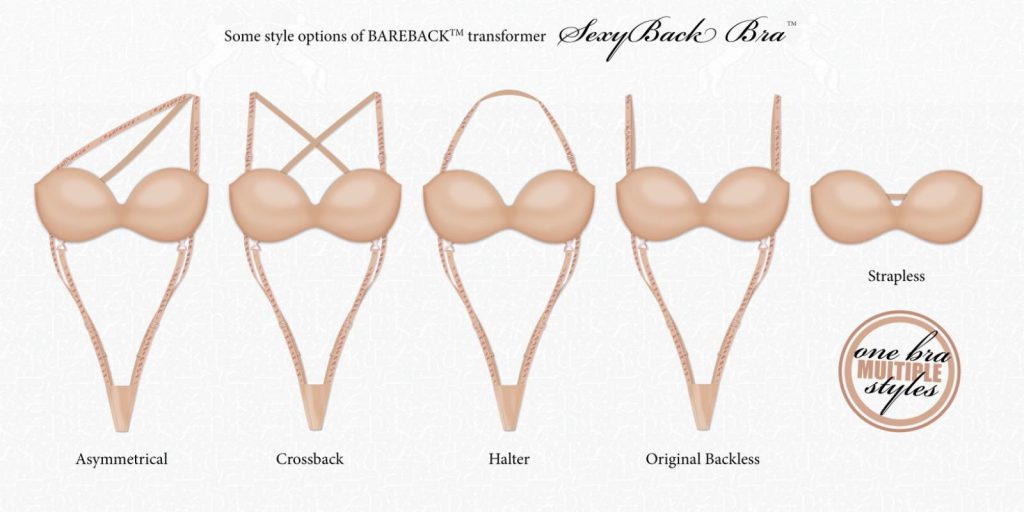 "When I created the bra, it was a reflection of my lifestyle.  I wanted a universal bra that matched a variety of clothing styles and compactly fit in my carry-on suitcase," Skye says. "I thought, 'Why can't you have super high fashion and high function?'"

But what makes the SexyBack Bra so unique is its engineered design. With 22 adjustable tabs, the bra allows the wearer to customize the fit and style of the bra according to the top or dress they're wearing. So if you're looking for a bra that can support you while looking fabulous wearing a strapless dress, halter top, or backless gown, the SexyBack Bra is for you. Gone are the days of settling for those sticky, chicken cutlet-looking bras that offer no support—the SexyBack Bra is here to stay.

In line with much of the tech and medical work she can boast, Skye's SexyBack Bra offers six patents in over 111 countries and 40 more pending. As a firm believer that women shouldn't have to settle for function over fashion, Skye blended these two values to create high fashion with high function in her SexyBack Bra.

"My SexyBack Bra is a comfortable and a high-quality engineering feat that took five years of pad development," Skye says. "There are around two times the number of steps to make this bra versus other options currently on the market. My patented technology and the elegant aesthetic is what makes the SexyBack Bra unique."

Skye also has an innovative men's underwear offering too.  She also recently debuted a cheeky line of men's underwear called Bareback briefs, made for the adventurous modern-day man. Made from a medium weight cotton-spandex blend, the Bareback briefs are just as comfortable as they are sexy with a design that's made especially for enhancing a man's anatomy. The briefs also feature a fun secret back pocket, perfect for storing essentials for a night on the town.

To learn more about Skye Drynan, find her on Instagram and to check out House of Skye's new SexyBack Bra and Bareback underwear visit their website or their Amazon shop.