According to USC's study on diversity in Hollywood movies, there is still a lack of diversity in the film industry. This disparity is apparent both behind the camera and in front of the camera. It is thus generally believed that Hollywood fails to reflect the world that we live in, in its stories.
Walid Chaya is one of the film industry members making tremendous efforts to include actors from underrepresented groups in the Hollywood film industry. Walid is a Lebanese-American actor and director based in Los Angeles.
He acts in films and TV shows and also directs stories for the screen and stage. He owns and runs an acting studio known as Studio For Performing Arts LA and a production company, Moonlit Wings Productions. His passion for filmmaking in the USA stems from his dream to be the voice for underrepresented people and topics, especially related to Middle Eastern traditions and characters in the Hollywood film industry. Walid plays his part by leading Diversity Programs at his studio which strives to include performers from all cultures and backgrounds.
His recent award-winning short film 'Driving Ms. Saudi' features characters of color in leading roles and supports the #women2drive movement. He is currently also working on two upcoming projects which focus on bringing diversity to the film industry.
'Breaking The I.C.E' is an action-drama short inspired by true events and is based on a displaced Syrian lawyer, Kareem who is on the run for refuge in LA. His other project 'The Barent Trap' is a full-length feature film with a musical Arabian twist. It features two identical Lebanese twins Yousouf and Omar, who are separated at birth and raised by one of their biological parents in Beirut and Los Angeles respectively. The movie aims to fill the cultural gaps as Yousouf and Omar struggle to get their parents back together while being heartening entertainment.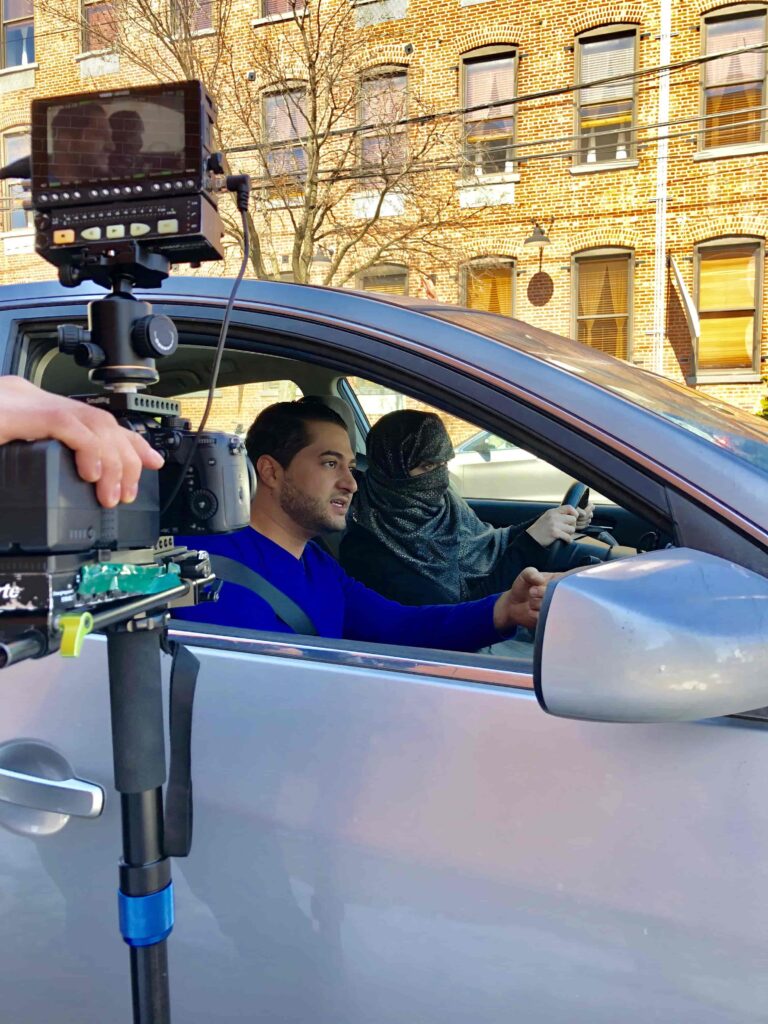 Walid's attempts to include underrepresented groups in his films and storylines based on Arab culture are noteworthy. However, his efforts don't end here. He also provides diversity scholarships in programs produced by Moonlit Wings Productions to encourage BIPOC and/or LGBTQIA+ students. Apart from that, Walid is producing virtual showcases for actors to perform for casting & VIPs through a virtual open call, the most recent one for performers of MENASA (Middle East North Africa South Asia) descent. Over 200 MENASA actors enrolled out of which 80 performed.
Walid Chaya beats the norms of the Hollywood industry where it is highly uncommon for a first-generation Arab American to pursue a career in entertainment. Being a predominantly white industry, as an Arab American Walid faced many struggles to start his career and drive it at a smooth pace.
"I have faced issues with type-casting and my opportunities are sometimes limited to material produced by non-authentic voices telling stories of BlPOC. To relieve this, I strongly believe that companies should include BlPOC in the foundation of their company's core and on administrative and advisory boards. I'm grateful to have reps that see past my race when pitching me to casting. I'm proud to also produce original projects in hopes to fill this evident gap and create my own opportunity."