After teasing his fans over the last week with hints of a big announcement, HRVY has confirmed that his debut album, 'Can Anybody Hear Me?' will be released on August 28th. The album will include the globally certified and UK Platinum certified single 'Personal' plus his recent releases, 'Unfamiliar', 'Be Okay' (featuring R3HAB), 'ME BECAUSE OF YOU' and a collection of unreleased tracks.
The album is currently the #1 pre-order on iTunes and you can pre-order it yourself here. You can also check out HRVY's website to pre-order signed copies of his new debut album HERE.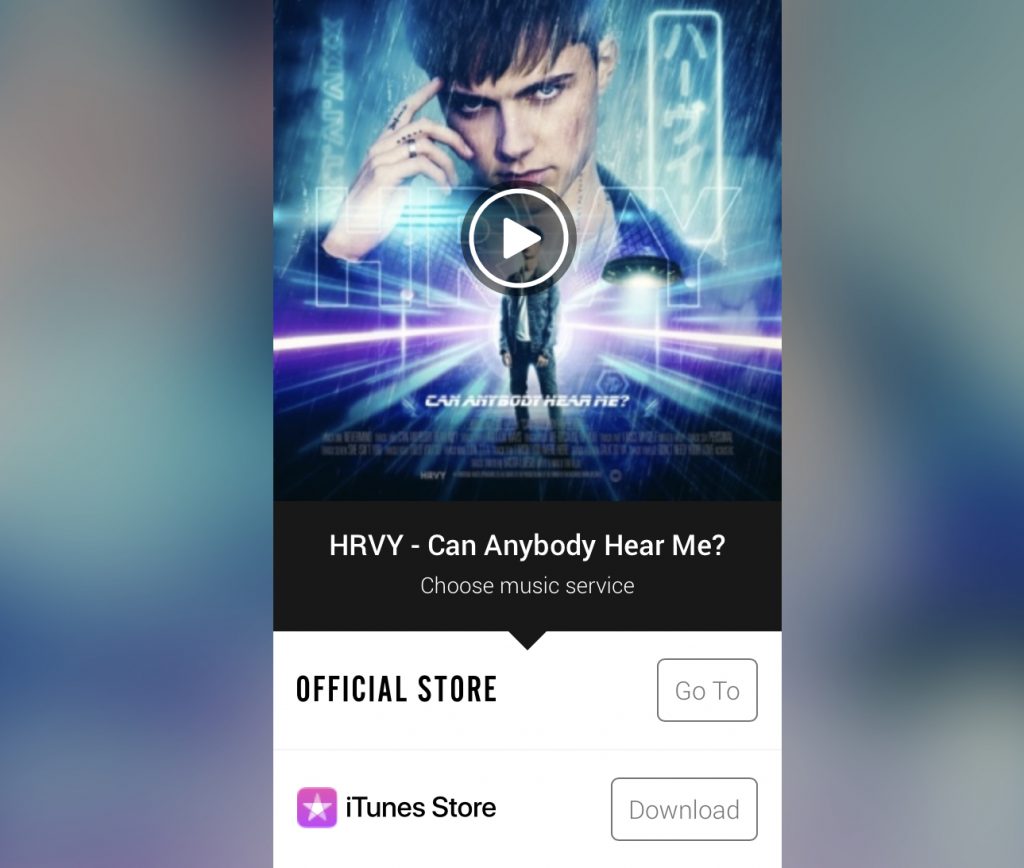 Talking about the album HRVY said: "As a kid I always wanted my own album, but it felt like these were becoming harder and harder to come by. So when I was told I was going to record my own album, it was a dream come true. I'm really excited for people to hear this record which feels like a real step forward for me musically." Such heartfelt words for the fans to hear, which definitely increased their excitement.
'Can Anybody Hear Me?' illuminates the many elements of HRVY and his musical tastes. Whilst the plaintive acoustic ballad 'She Isn't You' gives a nod to old school boy bands like N-Sync, whilst the undeniable title track is sure to go down a treat in a live scenario. 'ME BECAUSE OF YOU' showcases a musician truly coming into his own, embraced by fans who are experiencing similar growing pains as they transition into adulthood.
HRVY has 4.8 million Instagram followers, over 2.7 million YouTube subscribers and more than 1 billion combined streams to his name. With an incredible fanbase worldwide, he has already sold 20,000 tickets for his upcoming rescheduled World Tour dates in the UK, EUROPE, US, ASIA and AUSTRALIA.
At just 21, HRVY is already a global star, having travelled the world building fans and scoring collaborations with many artists like Korean supergroup NCT Dream, Norwegian DJ duo Seeb, The Vamps collaborator Matoma and Mexican born Latino sensation Danna Paola. 2018 saw HRVY perform his biggest ever UK headline gig in London's Hammersmith Apollo and last year saw him performing at Radio 1's Big Weekend sharing the stage with some large names such as Miley Cyrus, Stormzy and many others.
Can Anybody Hear Me? Standard Tracklist:
1. Nevermind
2. Can Anybody Hear Me?
3. Million Ways
4. Me Because Of You
5. I Miss Myself (NOTD & HRVY)
6. Personal
7. She Isn't You
8. Told You So
9. LND 2 LA
10. I Wish You Were Here
11. Talk To You
12. Don't Need Your Love – Acoustic
13. Hasta Luego (HRVY & Malu Trevejo)
Can Anybody Hear Me? Deluxe Tracklist:
1. Nevermind
2. Can Anybody Hear Me?
3. Million Ways
4. Me Because Of You
5. I Miss Myself
6. Personal
7. She Isn't You
8. Told You So
9. LND 2 LA
10. I Wish You Were Here
11. That's How It's Gonna Be
12. Talk To You
13. Don't Need Your Love – Acoustic
14. Hasta Luego
15. Somebody
16. Younger
17. Be Okay (With R3hab)
18. Unfamiliar
19. Good Vibes (With Matoma)
Make sure you keep update to date by following HRVY him on social media:
Instagram – @HRVY
Twitter – @HRVY
YouTube – HRVY

Have you pre-ordered the debut album from HRVY? Tweet us with what track you're most excited to hear @CelebMix