HRVY has announced he will be performing a 'Behind Closed Doors' live streamed event from Royal Albert Hall in London on Sunday 25th April 2021 at 7pm GMT/7pm PST and 7pm AEST on 26th April 2021. Tickets go on sale today at 10am from HERE.
The event is part of the venue's 150th Anniversary celebrations and is held in collaboration with On Air to allow fans around the world able to come together to watch their favourite artists. Speaking about the event, HRVY said "I can't wait to play my first show in over a year, it's going to be so good getting all the band and dancers back together again and play at such an incredible venue as the Royal Albert Hall for my first digital live show."
This year looks set to be an exciting one, full of Good Vibes all around for the singer as he has signed a major label record deal with BMG. New music is on the horizon including his long-awaited debut album which was originally set for released last year. However, he decided to scrap the original set of tracks and head back to the studio to create new material. Hopefully this will mean the long wait is almost over, much to the delight of his loyal fanbase.
He commented, "I'm thrilled to be joining the BMG family. We had an instant connection and I'm excited to be putting new music out into the world with them. They've been incredibly supportive so can't wait to see what madness we create together!"
Following on from his live streamed show, HRVY will be embarking on his rescheduled World Tour later this year. Rescheduled UK dates are set to take place in October 2021, check out the dates below and find out where you can get your HRVY live fix.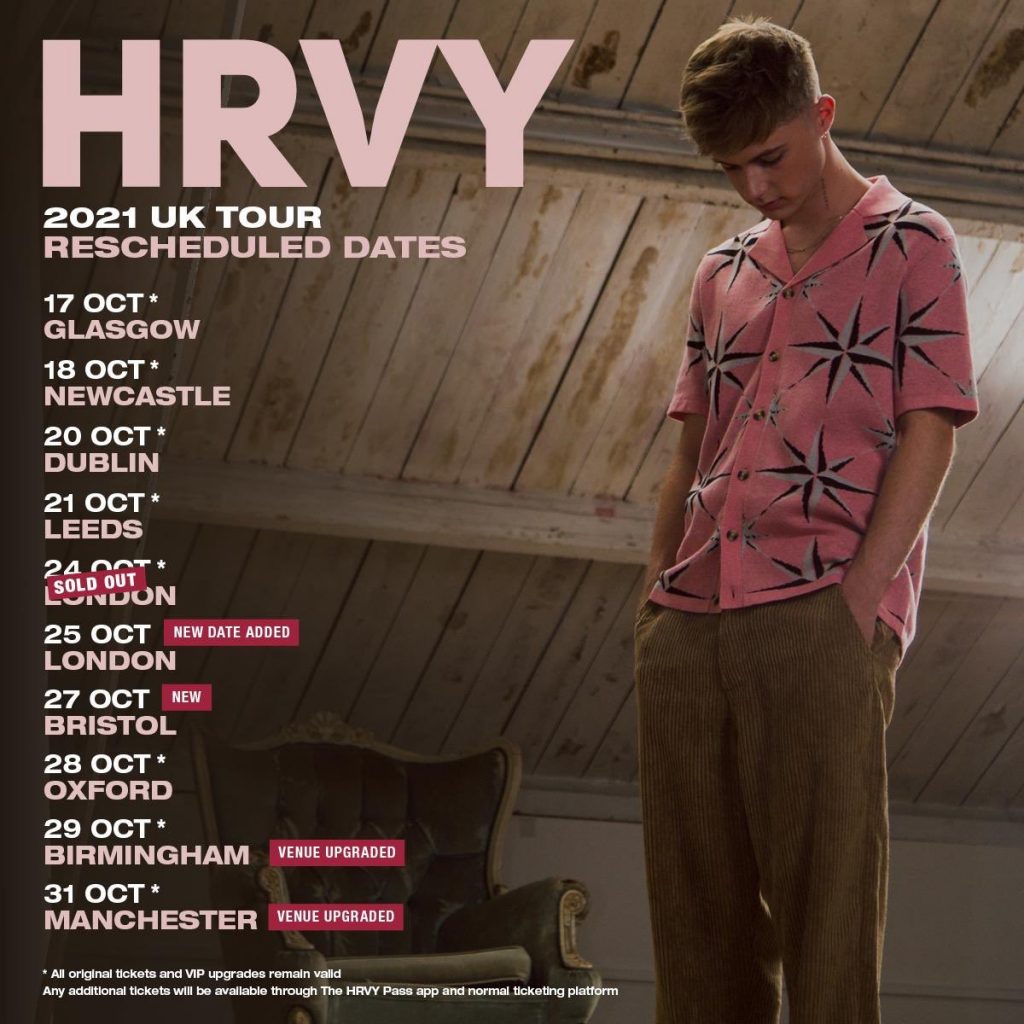 Keep up to date with all things HRVY at Facebook, Instagram and Twitter. Don't forget to purchase your tickets for the Royal Albert Hall live stream event from HERE.
Will you be watching the live stream event? Tweet us @CelebMix and let us know!