Alana Boden stars in Nickelodeon's new live-action show "Ride" as Elaine Whiltshire, a high school student with a type-A personality, who will go to any length to get into her dream college. She is not pleased when Kit arrives at The Covington Academy.
Raised in Hampshire, UK, Alana immediately fell in love with the art of acting at a very young age – she was only nine years old. She debuted on television playing in Wolfblood, but her credits include Doctors, Humans and Mr.Selfridge. She has since appeared in several short films, such as Class Fiction, Final Hours, Howie and The Earth Belongs to No One, which was so recognized that Alana won the Rising Star Award at the London Short Film Festival.
This girl is a huge fan of animals, which could be the reason why she lives with six dogs, four rabbits and two pigs.
In addition, she is so hard-working and ambitious that you can tell that life has so much more in store for her.
Check out our interview with Alana below to learn more about her, and find out what she fights for!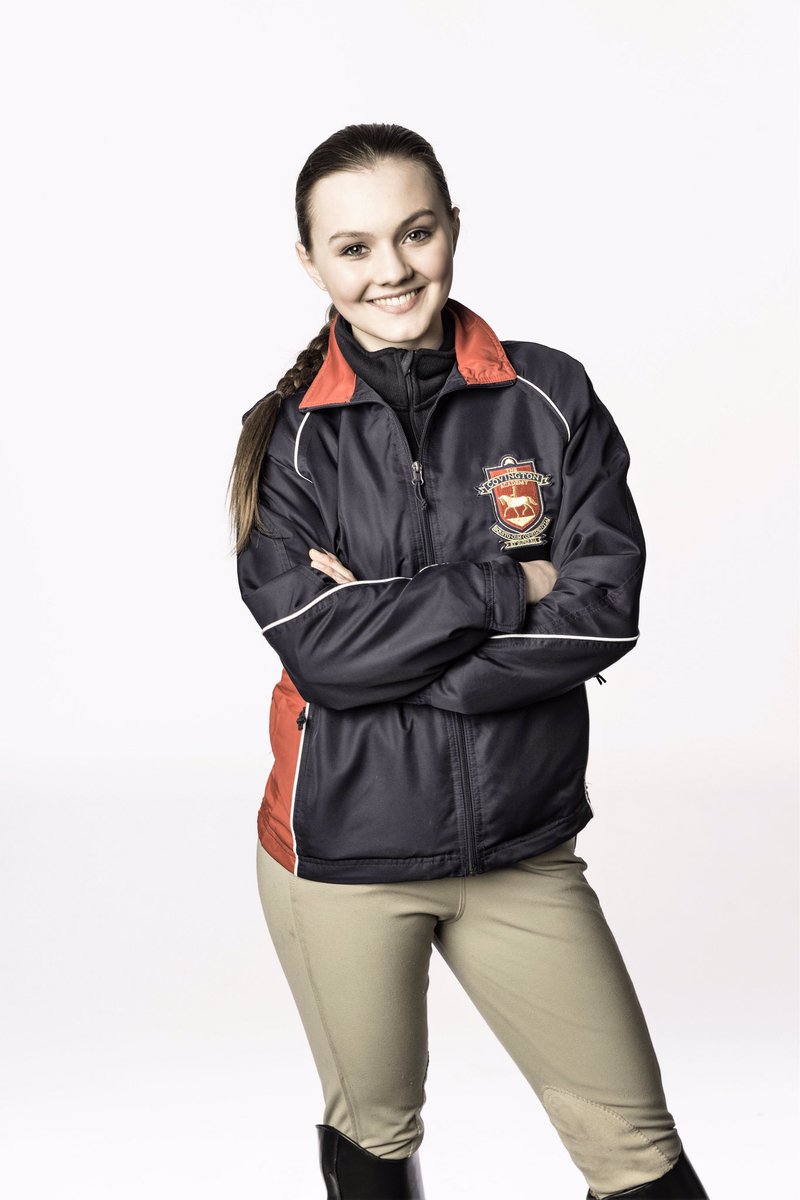 First off, how would you describe "Ride"?
" "Ride" is about a group of friends and their lives at The Covington Academy, a prestige equestrian boarding school in England. The story is full of ups and downs of growing up."
What was your favourite part about filming the show?
"All of it! Working with some really great people, filming at great locations, it was all so amazing!"
How was the jump from filming something like "The Earth Belongs to No One" to filming "Ride"?
"It was really interesting. The characters and their situations are different. Elaine doesn't hold back much when it comes to speaking what's on her mind. It was a great opportunity to play such contrasting roles."
Now your character Elaine is a perfectionist, which has both positive and negative effects on every field of life. What are your thoughts about always being the best?
"I was brought up being told you may not always be the best at everything you do in life, but to give it all you've got, and if it's something you love, don't give up! You can't beat yourself up if you've given it your best shot."
Is there anything that you've always wanted but you still have to fight for?
"Well, being an actor means every role you go for you have to fight for. There are so many wonderful actors out there that competition is tough!"
What is it that motivates you in your life?
"My career. It gets me out of bed every day! Also my family and recently the supportive messages I've received from fans of "Ride". They really mean the world to me!"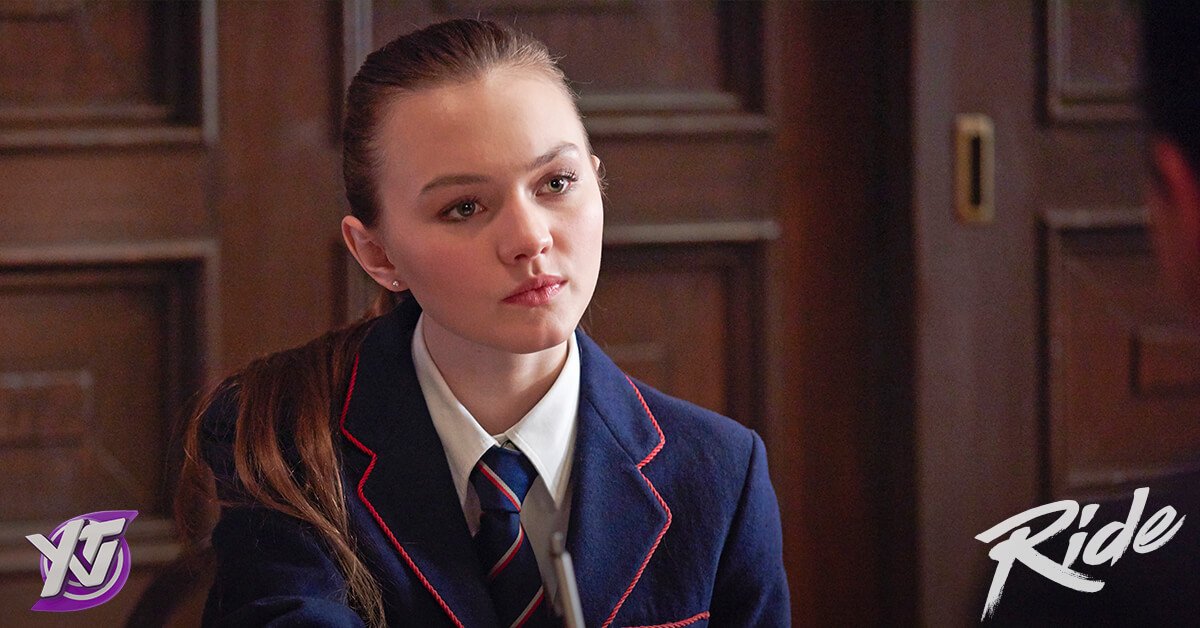 What about negative impacts? How do you deal with them?
"You really have to ignore negativity, as hard as that can be, or turn negatives into positives and use them to empower yourself. Always focus on the positives!"
Do you have a motto?
"Work hard for what you want and never give up!"
Who is your biggest influence and why?
"Natalie Portman. I think she's amazing! I really admire her as an actress. I just love how diverse she is."
We've heard that you really like animals. As an animal lover,  do you get involved with certain charity events?
"I do! My family and I foster dogs who have come from shelters who really need a place until they find their forever homes. We look after them until they get adopted, which can be hard because it's so easy to become attached. But it's so lovely to see them with their new families. I am also planning on doing a fundraising event later this year for a local charity that means a lot to me."
Wow! What is it that made you love animals so much?
"I don't know really. I have always just loved them and felt a real connection with them!"
What about horses?
"I think horses are absolutely beautiful creatures. We have family friends who had horses when I was younger and we used to go and spend hours grooming them, mucking out the stalls, stuff like that!"
Going back to acting, you won a Rising Star Award at the London Short Film Festival. Could you tell us what it meant to you?
"It honestly meant the world to me. It made me feel like all the hard work I put into my career was worthwhile!"
How did it motivate you to keep going in your career?
"The feeling that my hard work and dedication had been recognised was incredible and has motivated me to never give up."
Thank you for taking the time to talk to us, Alana. Do you have any message to our readers?
"First, thank you all for the positivity and support, it's always appreciated. And for anyone who has a dream, never give up on it!
Have you watched the episodes of "Ride"? Make sure to catch Alana on the show, and let us know if you like the series on Twitter at
 

@CelebMix!