Welcome to our exclusive interview with the spectacular rising singer-songwriter Liv Hanna, whose latest single 'Back To Hell' has been making waves in the music industry. Breaking away from the quintessential pop norm, Liv Hanna combines alt-pop, dark pop, indie pop, and pop-soul genres, creating a mesmerizing mix of soundscapes, coupled with her earnest songwriting and velvety vocals to captivate her listeners like never before.
'Back To Hell' is more than just a song; it serves as a powerful mental health anthem, delving into the depths of isolation, rejection, and depression. Liv Hanna draws from her personal experiences to create a raw and honest portrayal of the 'hellish headspace' that many individuals often find themselves with. Her ability to communicate vulnerability and sincerity through her lustrous vocals is nothing short of mesmerizing.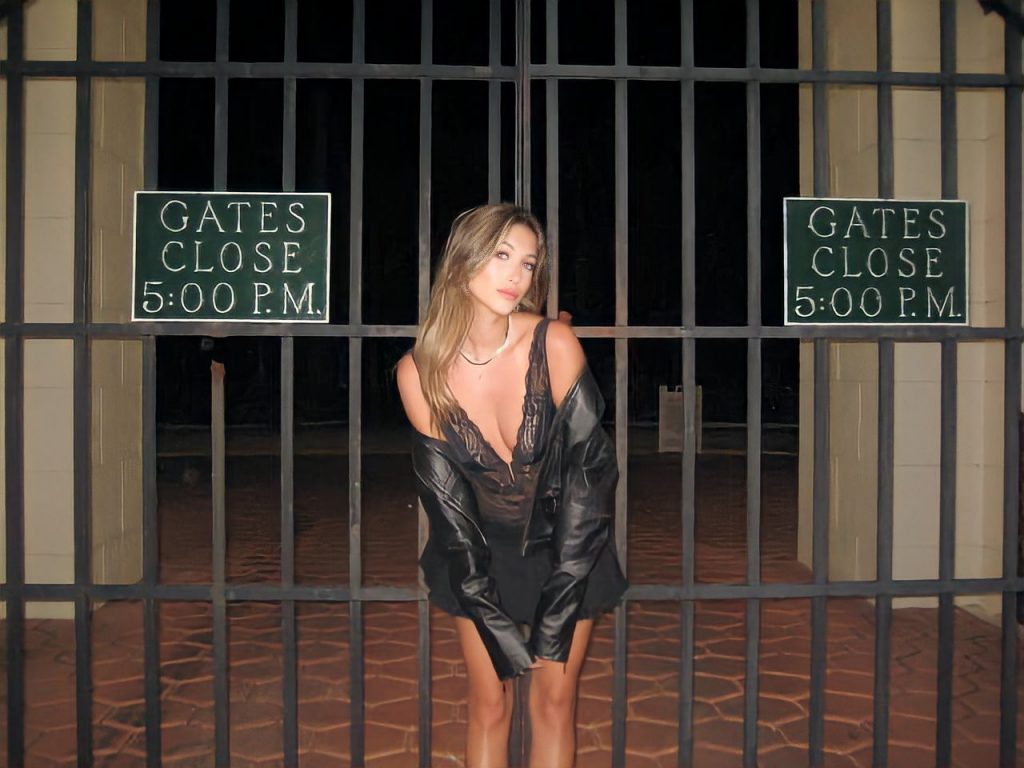 What sets Liv Hanna apart is her remarkable songwriting prowess. 'Back To Hell' is a testament to her talent as she single-handedly penned the emotionally charged lyrics, to preserve the authenticity of her story and her connection to the record. Collaborating with producer PJ McGinnis, Liv's vision comes to life with vivacious yet mellow instrumentals, adorned with angelic keys, latent drums, and guitar riffs. The contrasting elements of the verses and bridge effortlessly blend with the infectious chorus, leaving a lasting impact.
Despite its sombre undertones, 'Back To Hell' is a song that uplifts and supports its listeners, reminding them that they are not alone. Her introspective lyricism and heavenly voice have established her as a rising superstar in the new wave of newcomers. With a discography already boasting ten stellar tunes, Liv Hanna's return to the limelight with this single is just the beginning of what promises to be an exciting musical journey.
In this exclusive interview, we had the privilege to dive into the world of Liv Hanna, as we explored the inspiration behind her single, gained unique insights into her songwriting and creative processes, and explored her musical journey thus far. We also discussed the beautiful connection she shares with her fans, the intricacies of crafting captivating soundscapes, and the meticulous production choices that bring her songs to life.
Keep reading to get all the inside scoop, and listen to the brand new single 'Back To Hell' below:
Hello, Liv! Congratulations on your new track, 'Back to Hell,' and I'm already obsessed with it. Can you describe the moment or experience that sparked the inspiration for your latest single? How did that initial idea evolve into a fully-fledged song?
Hey! This one I remember vividly. I was actually home alone in bed watching Modern Family, and I paused it, opened my laptop, and started writing the first verse in my notes app. This song came easily to me because I wrote exactly what I was going through and how I felt. Once I decided on the hook or the title, 'Back To Hell,' I was like, "Yup, this is it, that perfectly represents the headspace that I keep falling back into again and again."
It's interesting how the song equates "hell" with the hellish headspace that many people often find themselves slipping back into, and it's something I've personally experienced too. However, 'finding comfort in your isolation' somewhat juxtaposes the former feeling. Can you share more in detail about this particular concept and how it resonates with you?
Of course, we hate feeling alone, but at times, it can be easier to succumb to what you're going through. Not that this is good advice by any means, but I know that I don't always have the energy to fight and get back on my feet every day. Your isolation is almost your safe space. Your break from reality where no one knows what's going on, and you can make time to heal or whatever you need to do to keep going.
Can you share how you approached your vocal delivery and music production to set the emotional tone of 'Back To Hell'? Who served as your inspiration while conceptualising its soundscape?
Yes, I wanted 'Back to Hell' to feel like an anthem that people can relate to if they are struggling in any way, shape, or form. My inspiration was pulled from a variety of artists including Nessa Barrett and her most recent album, 'Young Forever,' Dove Cameron, Billie Eilish, Gracie Abrams, and Elise.
Your discography often delves into emotional and introspective themes. How do you strike a balance between drawing on your own experiences and ensuring your music still resonates with a wider audience?
I feel like a lot of the self-reflection that I use in my writing style is relatable because no one is perfect all the time, and no one is 100% fine all the time. In my upcoming projects, I branch out into a few other themes including positive/negative relationships and how they affect us.
Many big artists like ZAYN, Lewis Capaldi, Adele, Billie Eilish, and more are actively sharing their own struggles with mental health issues to raise awareness. How do you think music, as a whole, can help in destigmatizing this subject and fostering this discourse on a wider scale?
Absolutely. I am so glad that so many big artists are doing this already. I think it's our job to destigmatize mental health issues and offer support. By sharing messages that people can relate to, listeners can feel less alone.
Looking back at your journey as an artist, is there a specific moment or turning point that solidified your decision to pursue music as a career? Do you have any specific memories from your childhood that you'd like to share with me?
I have always wanted a career in music. I started voice and piano lessons at eight years old; singing an Italian aria at my first recital. In addition to my classical training, I was 100% a theatre kid. I participated in NY Class Act and did various shows/summer intensives, etc. I also was a member of the Metropolitan Youth Orchestra (MYO), where we performed throughout Europe as well as at Carnegie Hall. I didn't know exactly what I wanted to do in the music industry/creative world until I started songwriting when I was eleven, and I knew that was it. I was going to be a singer and recording artist who writes her own music and shares her message.
Who are some of your biggest musical influences, and how have they shaped your own style and sound?
Wow, do I have a lot? I listen to everything from Stevie Nicks to Miley Cyrus, and I think they have all influenced me tremendously. Amy Winehouse, Billie Eilish, Nessa Barrett, Lady Gaga, and Alicia Keys have also shaped my writing style. Their influences have led me to write in a mixture of genres from singer-songwriter to alt and indie pop.
How do you engage with your fans to create a sense of community around your music? Do you have any memorable fan interactions or experiences you'd like to share?
I have all the social media platforms, so I try to engage with fans through that. I primarily use TikTok and Instagram, but I just recently made a Twitter and fixed up my Facebook to continue to communicate more thoroughly.
As a young artist, how do you cope with this pressure and your own mental health challenges while navigating the music industry and its demands, all while juggling your studies and personal life?
It is definitely a challenge. I'd say that I'm always busy. School is definitely a lot to be doing while constantly making music, networking, and trying to grow yourself as an artist. I think you just have to have patience and give yourself time. It's easier said than done, and I certainly don't listen to this advice but try not to be too hard on yourself. We're still young, we have time, and we can slow down. This is a life lesson that I struggle with because I put a tremendous amount of pressure on myself and want everything done perfectly and immediately. This is most certainly not reality, so my advice is to just take it day by day and live slowly. You'll get it all done, and you'll get to where you need to be.
Can you give us a sneak peek into your upcoming projects? What are you currently working on?
Yes! I am currently working on my "Back to Hell" EP! I am beyond excited to share the songs on this EP with everyone as I think they'll really resonate with young individuals trying to navigate relationships and find themselves.
And, finally, do you have a message for your fans?
I love you all so much, and I couldn't be where I am today without you. I am beyond grateful for all the endless support and am so excited to continue the journey with all of you here at every step.
CONNECT WITH LIV HANNA
Facebook | Instagram | Spotify | TikTok | Website
Let us know your thoughts on this enchanting new release on Twitter @CelebMix!